US Open 2017: Roger Federer's sensational comeback will continue at Flushing Meadows, says John McEnroe
American great John McEnroe expects Roger Federer's sensational comeback season to continue in New York when the US Open kicks off on Monday.
American great John McEnroe expects Roger Federer's sensational comeback season to continue in New York when the US Open kicks off on Monday.
Since returning from a six-month hiatus in January, the 36-year-old Swiss has been in stupendous form as he has won five titles, including the Australian Open and Wimbledon.
"At the moment we're just assuming that Roger is going to pull the rabbit out of the hat again," four-times US Open champion McEnroe said during an ESPN conference call on Wednesday.
"If Roger wins this, it will be one of the great stories in that last 50 years or ever."
"I saw him today and I said, 'I've got to tell you, hats off. I've watched tennis for 40 or 50 years and I've never seen anything like this'."
Chris Evert, the winner of 18 grand slam titles, said she was equally mesmerized by what Federer has done this year.
"He came back and it was ridiculous," she said. "It was like he was a different person. It was like his clone has come back," she said.
One question mark hanging over Federer is his health.
Back pain appeared to limit his mobility during the Rogers Cup final in Montreal earlier this month, where he fell in straight sets to 20-year-old German Alexander Zverev.
It was only the third time Federer had lost a match this year and as a result the 19-times grand slam champion opted to skip the Cincinnati Masters to tend to the injury.
"I was sitting on the court in Montreal when he tweaked his lower back and it was really evident that something was wrong with him," Evert said.
"You never know, he doesn't say much about his injuries and he made no excuses after the match, but hopefully he's healthy."
Federer will need to be at 100 percent to compete at Flushing Meadows in the gruelling best-of-five-set tournament, where scorching heat and suffocating humidity are the norm.
Apart from Federer, world number one Rafael Nadal and Briton Andy Murray, who is coming back from a hip injury that forced him to skip all the hardcourt tournaments in the run up to the Open, are the names in the mix as potential winners of the final major of the season.
If those favorites falter, the tournament is up for grabs, McEnroe said.
"It wouldn't be shocking considering that Roger is 36 and he's had two majors already so perhaps things don't go as smoothly as they did the other times. And let's say Nadal wasn't around and Murray wasn't healthy, then it's like, who is going to do it?"
"That's where it really gets open," he said.
Sports
A big bunch of tennis players are giving the Tokyo Olympics a miss due to injuries, scheduling concerns, pandemic, absence of fans and strict COVID-19 rules.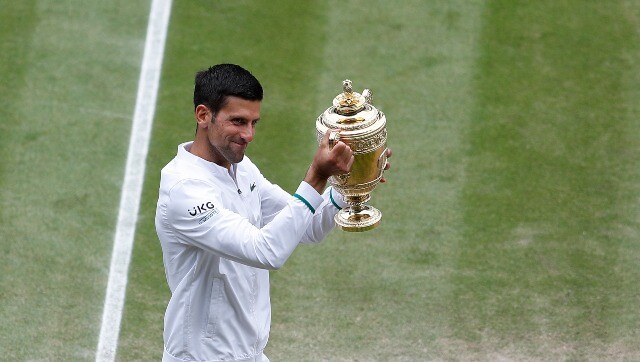 Sports
Djokovic, who has already pocketed the Australian and French Opens as well as Wimbledon, is almost 2,000 points ahead of Daniil Medvedev who remains at number two.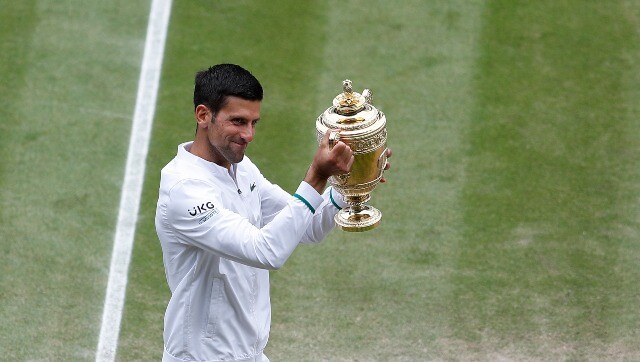 Sports
Here's how Twitter reacted to Novak Djokovic's landmark win in the Wimbledon 2021 men's singles final.