US Open 2017: Maria Sharapova's Grand Slam comeback draws mixed opinion from rivals
Sharapova received a wildcard into the field for the year's final Grand Slam event that starts Monday on the New York hardcourts.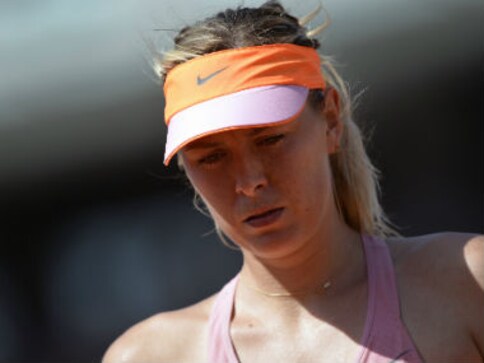 New York: Rivals remain divided over Maria Sharapova as the former World No 1 from Russia prepares to return to Grand Slam tennis on Monday at the US Open after a 15-month doping ban.
The 30-year-old Russian received a wildcard into the field for the year's final Grand Slam event that starts Monday on the New York hardcourts with the night feature match pitting Sharapova against Romania's second-ranked Simona Halep.
"I don't think any tennis fan in the world is not going to have that match on. Let's be honest," said US 15th seed Madison Keys.
"We all knew it was inevitable she would be back in majors and playing. I'm sure this first round is going to be interesting. Everyone knew it was a possibility something like this would happen."
Five-time Grand Slam champion Sharapova was banned after testing positive for the blood boosting drug meldonium at the 2016 Australian Open.
She was not offered a wildcard into the French Open and many players were unhappy she had wildcards into other events starting in April.
While Sharapova is 6-0 against Halep, she has played only one tuneup match due to a forearm injury which followed a thigh injury that kept her out of Wimbledon.
But the US Open offered a wildcard, saying she had served her ban and was treated like any other past champion needing a wildcard.
"It's once again something really tricky to answer, because I guess when someone has been banned or out of competition, I think you have to work for it a little bit to go and play your tournaments and not help that much sometimes," Wimbledon champion and Spanish third seed Garbine Muguruza said.
"You've got to work hard and deserve it again. I think that's the way."
That said, Muguruza praised Sharapova as a player, saying, "I think she's a fighter, great attitude, big fight, spirit on the court. I guess the fans want her back. I guess she will improve the tournament."
'A good story'
World No 1 Karolina Pliskova of the Czech Republic says Sharapova's return is a positive move.
"It's a good story for the tournament that she's back and having this draw what she's having for her first round. I think it's going to be a very good match," Pliskova said.
"She's very professional in all of the things she's doing on the court and off the court with the media. Definitely she's really good at that... I think for the people always it's amazing show when she's playing."
Defending champion Angelique Kerber said that from what she has seen, Sharapova is ready for the Grand Slam spotlight.
"We will see," Kerber said. "She's back and I think she practiced good the last few weeks and she's ready to be back."
And fifth-ranked Dane Caroline Wozniacki wasn't really worrying about Sharapova, who wouldn't cross her path until the semi-finals.
"I don't really have much of an opinion," Wozniacki said. "She's a player like everyone else in the draw. I'm just doing my thing."
Tennis
The All England Club said Monday there were 431 tents at the park overnight and that 2,808 cards were distributed by 7 a.m.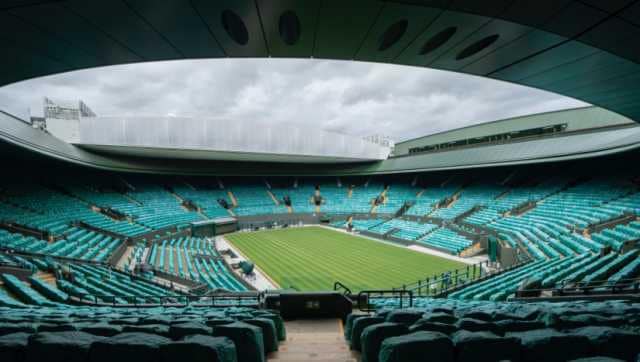 Tennis
Here's all you need to know about Wimbledon 2022, the 135th edition of the historic Championships, that gets underway on Monday.
Sports
Wimbledon 2022 will be devoid of Russian and Belarusian players after their players were banned by the organisers. Also notable absentees are Roger Federer and Naomi Osaka.