US Open 2017: JC Aragone happy to be playing tennis again after diabetic coma 5 years ago
When he was 16, Aragone battled for his life in a hospital ward in California as his liver and kidneys failed — a dramatic and life-threatening reaction to an anti-acne treatment.
New York: JC Aragone was a straight-sets loser at the US Open on Monday, but just five years after slipping into a diabetic coma, the American was happy just to be on court.
When he was 16, Aragone battled for his life in a hospital ward in California as his liver and kidneys failed — a dramatic and life-threatening reaction to an anti-acne treatment.
Aragone was hospitalized for two months but the physical scars of that 2012 trauma still persist.
He will, if necessary, inject insulin during changeovers while he also carries with him a bluetooth sensor that measures his blood sugars.
The 22-year-old Argentine-born player monitors the sensor constantly, on and off the court.
"My blood sugar was all over the place today," admitted Aragone after his 6-3, 6-3, 6-1 defeat to South African 28th seed Kevin Anderson.
"I had to leave after the first set to go give myself an injection. It really wasn't too much of an issue."
Aragone, ranked 534th in the world and making his Grand Slam debut at the age of 22, hadn't even intended to play the tournament this year.
But he received a late wildcard into qualifying that made his summer plans radically different to a year ago, when the college student worked as intern with New York finance house JP Morgan Chase.
Aragone hopes his efforts in bouncing back from his teenage coma will help inspire others who have diabetes.
"I'm talking to a lot of different diabetes organizations trying to be almost like the first tennis player to be sponsored by them, become an ambassador," he said.
"(Pop star) Nick Jonas is a pretty big diabetic supporter, but you just don't see many athletes like that. So I feel like it's kind of an untapped area.
"I would love nothing more than teach people that it's really not that bad and it's not going to stop you from succeeding in life or achieving your dreams."
Aragone is not the only American just happy to be playing on a tennis court again rather than marking time in a doctor's waiting room.
Allie Kiick is also making her Slam debut, two years after she was diagnosed with melanoma in her back and undergoing surgery last year.
The daughter of 1970s Miami Dolphins running back Jim Kiick, the 22-year-old has also suffered a number of knee injuries meaning she hardly played at all between 2015 and this summer.
"I was showing up for swim practice and I got a call from the doctor telling me to come in because a mole they punched came back as melanoma," Kiick told the US Open website as she recounted the bombshell news that she had cancer.
"I didn't hear a word he said after that. I called my mom in tears, just crying hysterically."
Now cancer-free, but ranked a lowly 643 in the world, Kiick is already guaranteed a major boost to her flagging bank balance.
Before the US Open, she had made a paltry $3,800 in 2017 but is now guaranteed at least $43,000 for being in the main draw.
Kiick made the main draw by seeing off compatriot Victoria Duval in the last round of qualifying.
Duval was also a cancer survivor after needing chemotherapy to defeat Hodgkin's lymphona following a 2014 diagnosis.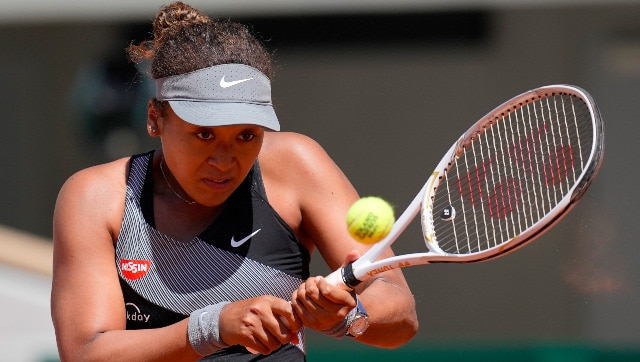 Sports
Osaka was fined for refusing to hold a press conference after her opening 6-4, 7-6 (7/4) victory over Romanian world number 63 Patricia Maria Tig.
Sports
Paire will be a tough first round opponent for Murray, who was given a wild card entry, though how much of a challenge may depend on what mood the Frenchman is in.
Sports
Swiatek takes on Greece's Maria Sakkari for a place in the semi-finals on Wednesday. On Tuesday, the 20-year-old teamed up with American partner Bethanie Mattek-Sands to reach the women's doubles semi-finals.