US Open 2017, Day 1 highlights: Caroline Wozniacki's unreliable scouting skills to Denis Shapovalov's 'Shapo-fashion'
Here are some off-court highlights from the opening day of the year's final Grand Slam, US Open 2017.
The 2017 US Open began on Monday in near-perfect weather conditions as Canadian artist Shania Twain warmed up the Arthur Ashe Stadium crowd with a medley of her hits at the opening ceremony.
It was a prelude to the much-anticipated clash between second seed Simona Halep and wild card Maria Sharapova, who is appearing in her first Grand Slam tournament since returning from a 15-month doping ban.
Sharapova proved she will be someone to contend with for the US Open crown after she outlasted Halep 6-4, 4-6, 6-3 to get the year's final Grand Slam off to an electrifying start.
Alexander Zverev battled past a surprisingly troublesome Darian King, while Wimbledon champion Garbine Muguruza cruised into the second round. But let's take a look at some of the off-court stories from the opening day of US Open 2017.
Left leaning Wozniacki not right
Caroline Wozniacki admitted her scouting report on first round opponent Mihaela Buzarnescu might not have been too reliable.
"Until yesterday, I thought she was a righty, then I realized she was a lefty," said the Dane, who still won in straight sets.
Johnson not in New York frame of mind
Laidback Steve Johnson, who grew up in the more mellow surroundings of Southern California, is not a great fan of the hustle and bustle of New York City.
"Where I live now (Redondo Beach, California), nobody seems to be in a hurry. Here everybody seems to be in a hurry, which is fine. I enjoy the excitement and the buzz for this couple of weeks. I don't know if I could live in Manhattan year round and do it," said the 27-year-old.
Record crowd
US Open chiefs claimed an all-time opening day and night attendance record on Monday with a combined 61,839 fans coming through the gates. The previous opening day-night record, set on 31 August 2015, was 61,392.
Too much information, John
Giant American John Isner on playing in the cooler conditions on Monday: "Only changed shirts out there one time. I'm a big sweater."
Quotes of the day
"Behind this little black dress and the Swarovski crystals, there is a girl with a lot of grit and she's not going anywhere."
— Maria Sharapova after her three-set win over Simona Halep.
"Some people started joking around about it. One comedian in Montreal took a selfie with me. They are calling it Shapo-fashion."
— Canadian teenager Denis Shapovalov on his habit of wearing a flap at the back of his hat to keep the sun off his neck.
"It's a win-win for everyone. Hopefully, he can keep doing this for a long time."
— John Isner on Roger Federer's longevity
"Well, I did well this week, made a lot of money. I don't think I'm in their $30 million liquid assets to join their team. Hopefully one day."
— US qualifier JC Aragone on winning $43,000 for making the first round but not enough to concern his former colleagues at JP Morgan Chase, where he worked as an intern last year.
"I'm not the smartest person in the world."
— Australia's Bernard Tomic
"Being from Spain this is too early for me. I like better to play in the afternoon."
— Wimbledon champion Garbine Muguruza after seeing off Varvara Lepchenko 6-0, 6-3 in a match starting at 11 a.m. in Arthur Ashe Stadium.
With inputs from agencies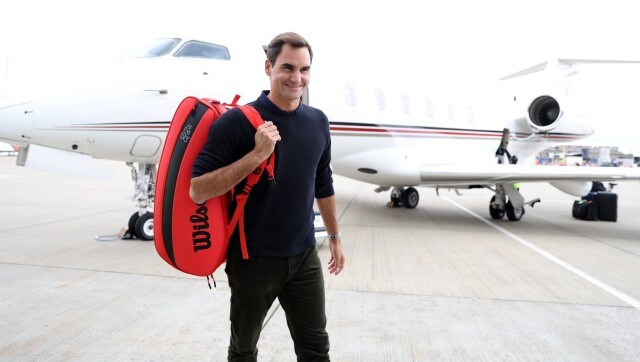 Tennis
Federer told Swiss broadcaster that in recent months "my progress was not satisfactory, that my knee was not letting me go."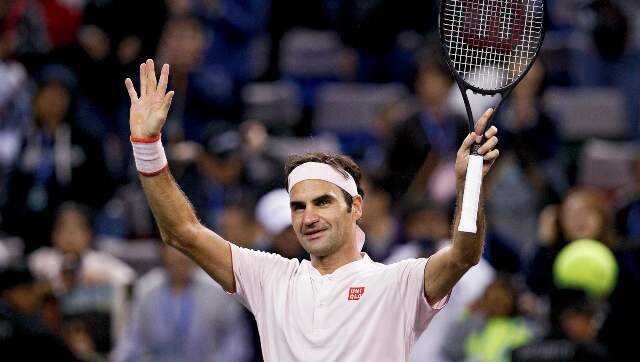 Tennis
Roger Federer's participation in Laver Cup is in question, though, given his ongoing knee problems.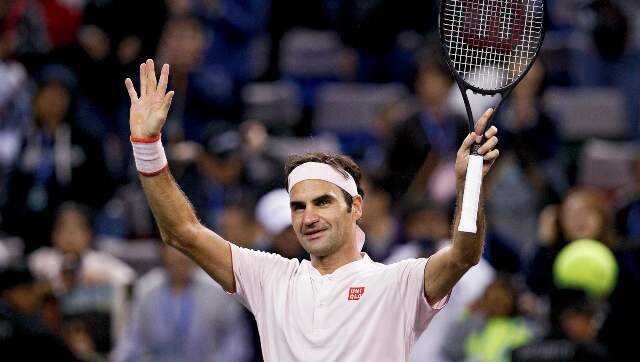 Tennis
Federer underwent three knee injuries in the past two years which led to the 20-time Grand Slam winner announcing his retirement last week.