US Open 2016: Serena Williams blames thinking process for loss against Karolina Pliskova
Serena Williams couldn't get her mind off her sore left knee as she was sent reeling from the US Open semi-finals Thursday by 11th-ranked Czech Karolina Pliskova.
New York: Serena Williams couldn't get her mind off her sore left knee as she was sent reeling from the US Open semi-finals Thursday by 11th-ranked Czech Karolina Pliskova.
The 34-year-old Williams, who was gunning for a 23rd Grand Slam title that would take her past the record she shares with Steffi Graf for most in the Open Era, said "some serious left knee problems" had affected her game — as much mentally as physically.
"When you're hampered you're thinking of other things," she said.
"Like I was making errors that I never make, and definitely I didn't make in this tournament in particular," said Williams, a six-time US Open winner.
"So many simple, simple shots that I easily could have made," she said. "I just blame that on just mentally thinking about my leg and just not thinking about the shot."
Williams praised Pliskova's ability to take advantage in her first Grand Slam semi-final, saying that even with the injury if the Czech had offered her any opportunity she might have been able to take it.
She was vague on when the injury occurred, suggesting it was in the second or third round last week.
But coach Patrick Mouratoglou told reporters that Williams had been hurting since her tough quarter-final victory over dogged Romanian fifth seed Simona Halep just a day earlier.
Although Halep became the first player to break Williams in the tournament, taking her to three sets in a physical match lasting two hours and 14 minutes, Williams insisted fatigue wasn't a factor in her semi-final defeat.
"I wasn't tired from yesterday's match," she said. "I'm a professional player, I've been playing for over 20 years. If I can't turn around after 24 hours and play again then I shouldn't be on tour."
Where Williams was reluctant to discuss the nature of the injury, Mouratoglou called it a bone bruise.
Both said it was too soon to say how it might affect Williams's schedule for the rest of the year.
"Honestly, I don't know," Williams said.
It's the second straight year that Williams has bowed out in the US Open semis. Last year the defeat ended her bid for a rare calendar Grand Slam.
This year there were other records at stake. A 187th week atop the world rankings would have moved her past the record of 186 she shares with Graf. But her failure to make the final means Germany's Angelique Kerber will seize the top spot.
Grand Slams the priority 
Williams shut down any discussion of the number one ranking, refusing even to entertain questions about it.
"I don't talk about that whatsoever," she said.
Mouratoglou said the ranking, even the records such as her 309 Grand Slam match wins — the most for any player male or female — don't matter to the American.
"To lose number one is not a big deal," he said. "Her priority is to win Grand Slams."
But while Williams seemed untroubled by the shoulder injury that had hampered her since her Wimbledon triumph — which followed finals defeats in both the Australian and French Opens — Mouratoglou knew the knee could be an insurmountable problem.
He saw it coming even before Williams double-faulted on match point to seal Pliskova's 6-2, 7-6 (7/5) victory.
"I already knew before that that the match was over," he said. "She couldn't play tennis."
Sports
Ashleigh Barty's win at Wimbledon comes 50 years after Evonne Goolagong Cawley's maiden title at the All England Club.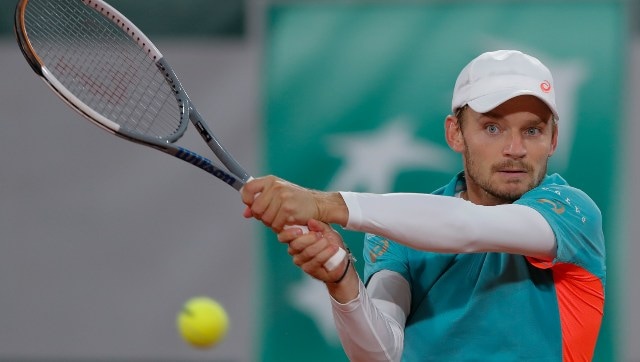 Sports
Goffin joins several high-profile players who have already withdrawn from the Olympics.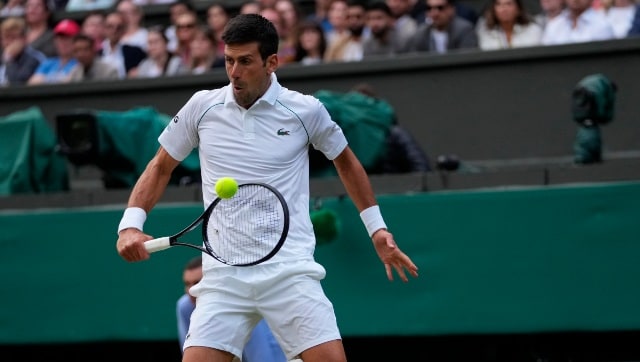 Sports
History beckons for the Serb after victories at the Australian Open, Roland Garros and Wimbledon, with Djokovic seeking to emulate Steffi Graf's unrivalled achievement from 1988 when she swept all four majors and took gold in the women's singles in Seoul.