Unmatched Ravichandran Ashwin needs cooling off during IPL 2017 for bigger battles ahead
Ravichandran Ashwin, if he does not voluntarily stay away from playing this year's IPL, must be asked to sit it out for the greater good of Indian cricket.
Ravichandran Ashwin should be asked to stay away from playing this year's Indian Premier League (IPL), unless he voluntarily does it, for the greater good of Indian cricket. While this strategic withdrawal of the key player would be to the detriment of his IPL franchise, Rising Pune Supergiant (RPS), it is obvious that India's match-winner and finest spin bowler in recent times is in need of a well-deserved rest; particularly if the long-term interest of the national cricket team is of any consequence.
Ashwin has been playing nonstop cricket from July of last year when India toured the West Indies for a series of four Tests. Since then he has turned out in three Tests against New Zealand, five against England, one versus Bangladesh and now two against Australia. He is scheduled to play two more against them, in Ranchi starting Thursday and at Dharamsala from 25 March.
In all Ashwin would have played 17 Tests since the West Indies tour, and considering that there is plenty of cricket from now until the end of the year it is only prudent that the Board of Control for Cricket in India (BCCI) protects its asset to the best of its ability.
Ashwin, who with 269 scalps is fifth in the list of India's all-time Test wicket-takers, has been enormously successful in his last 15 Tests, bagging 93 wickets at a strike rate of over six wickets per Test. During this period he has had nine five-wicket hauls and bagged two 'Man of the Series' and three 'Man of the Match' awards.
By the time the current series against Australia would have been done and dusted, Ashwin could have bowled in excess of 700 overs. This would be the most by an Indian bowler in a single home season, far outstripping Anil Kumble's mark of 612 overs. Additionally, he has already bagged 72 wickets (11 Tests) in the home season, again far more than the earlier record of 63 from 13 Tests registered by Kapil Dev in 1979-80.
Thus every way you look at it, Ashwin has been a workhorse of monumental proportions — and a very productive one to elaborate further. The enormous amount of bowling he still needs to deliver would certainly lead to one weary shoulder, while the spin that he imparts on the ball, delivery after delivery in both matches and in the nets would lead to tired, overworked spinning fingers. These apart, there is also a question of mental fatigue, though Ashwin could be on perpetual high thanks to a constant adrenaline rush following outstanding wicket-taking success and victories.
Yet, the schedule of the Indian team, which is packed with back-to-back matches, raises concern for the well-being of the ace bowler. The final Test against Australia concludes on 29 March. The hectic IPL season runs from 5 April to 29 May in blazing summer heat and sapping humidity. The Indian team for the Champions Trophy (1 to 18 June) leaves for England immediately thereafter. These matches are to be followed by ODI series against the West Indies; 3 Tests, 5 ODIs and 1 T20 versus Sri Lanka and later 4 Tests, 5 ODIs and 2 T20s against South Africa. Besides, it is learnt that Australia want to host India for a series of ODIs and T20s soon after their Ashes series against England.
Thus, there is a plethora of cricket in the offing and the last thing that the Indian cricket team would want is a breakdown of their principal strike bowler. The need is to handle his schedule and workload in a manner that would prolong his playing longevity.
It is no secret that while India have plenty of backup options for pace bowlers, the spin bowling cupboard is essentially bare. There is no spinner on the horizon who can hold a candle to Ashwin. Harbhajan Singh is past his prime while Jayant Yadav is nowhere near Ashwin's class. Left-arm spinner Ravindra Jadeja would struggle on pitches overseas while leg-spinner Amit Misra is only a support bowler.
In the past, India have had issues with key bowlers breaking down due to overload. Javagal Srinath was sent back from a tour of West Indies while Kumble suffered a similar rotator cuff tear at home. Luckily for erstwhile skipper Saurav Ganguly, Harbhajan Singh turned out to be an ideal replacement for Kumble in that home series against the Australians while earlier, in the West Indies, poor Sachin Tendulkar had to make do with Noel David as Srinath's replacement!
Under the circumstances, it would be prudent if the BCCI asked Ashwin to sit out the forthcoming edition of the IPL. If need be the Board can make good the contract money.
It could be argued that the IPL format requires a bowler to send down a mere four overs per match. But the constant travel for the 14 league matches, practice and the stress of having to plot the downfall of big hitters on small grounds and flat pitches can take a toll on a bowler who has already shouldered an enormous workload these past few months.
Ideally, Ashwin should be allowed to put his feet up for a couple of months in some cool climes and return fresh to the challenges of bowling in 50 over matches of the Champions Trophy where India are the holders.
But would the Board bite the bullet and think of a 'cooling period' for Ashwin this summer? Your guess is as good as mine.
World
The appointment of ISI chief Lt General Faiz Hameed as a Corps Commander gives him a shot at becoming the Army Chief next year when General Qamar Bajwa's term ends.
India
All crime statistics underline the fact that licenced firearms do not contribute to crime; if anything, they most often help prevent heinous crimes by offering citizens a real chance to defend themselves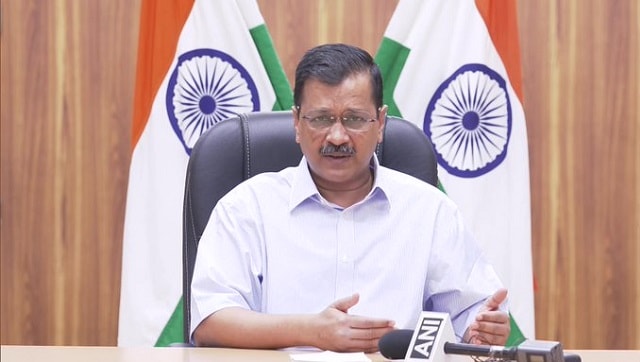 India
The Delhi chief minister had announced a similar kind of winter action plan to combat air pollution last year too, but to no avail