Ultimate Table Tennis: A crucial learning curve for youth and junior paddlers
One of the biggest factors for China's unrelenting domination in Table Tennis is training a huge number of players from a young age. India should follow the same path rather than waiting for a talented one to be found.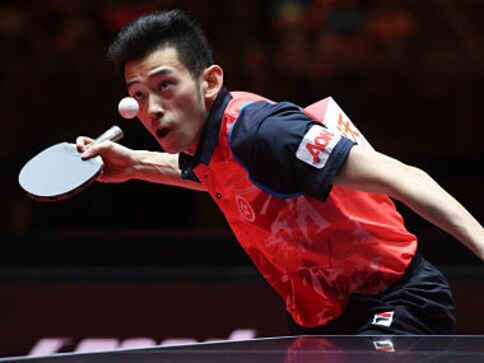 "I've told my parents, next year you will watch me playing in the Ultimate Table Tennis League."
Tanmay Rane is gearing up for a new challenge. The 17-year-old paddler from Lower Parel, the corporate hub of western Mumbai, wants to break into the newly launched India's first ever professional league for Table Tennis. He's promised his parents who are thrilled with the launch of the league. It's an uphill task, Tanmay knows that. He's ranked 10th in the juniors and inside top 50 in the youth but the announcement of the league has instilled motivation to work harder and reach the pinnacle.
Tanmay won't be there playing with the best this season but he will be there at the NSCI arena in Mumbai, one of the three UTT  venues, to watch top paddlers in close quarters and learn.
For a sport that has craved for recognition for years and years, the launch of this franchise-based league has brought in hope, positivity and motivation. It's the prospect of rubbing shoulders alongside top ranked foreign players and coaches that has excited everyone. But most importantly it might prove to be a crucial step towards building a bright future.
The league features 10 top ranked youth players in the country (five boys and five girls) among the 24 Indians and the three week-participation in the league could prove to be a crucial  learning experience for the youngsters. Former India captain and eight-time national champion Kamlesh Mehta who is the director of ESPL that will host the league explains the move behind inclusion of youth players.
"It's been a vision of Eleven Sports. It's a 10-year program that we've got into agreement with the federation in various laterals," Mehta tells Firstpost. "Our aim is that in 2024, our players should be on the Olympic podium. UTT is one of very important international exposure. So in discussion with the Federation we suggested that we should encourage the youth players who are the future," he adds.
This is been one of the most exciting eras for India in Table Tennis. Three Indians have made it to top-100 of ITTF rankings for the first time. And the juniors are on a rampage having swept all 10 gold medals in the South Asian Junior TT Championships in May this year and clinching bronze in the 23rd Asian Junior and Cadet Championships in July. Tapping and grooming talent at the right age in very important and the focus is firmly on that.
"We hear this proverb - 'catch them young', we are trying to do that. You see today, Japan is challenging Chinese supremacy and the players who are doing well for them are so young. Tomokazu Harimoto is 13 and many others are 20, 21, 22 who are doing really well, so it does matter," says Mehta
"We have had very good performances from cadet and sub-juniors. Junior and youth is one important area where we have to focus a lot more because the competition also increases a lot and the intensity has to increase. We are working on it. It is a continuous process. That is the area of focus," Mehta adds.
In the past, many junior and youth players used to give up on the game. With the 10th and 12th board exams approaching, education took precedence over sport. The absence of youth events meant the transition from junior to senior became difficult. Many people fall out because they don't have enough exposure or right path to follow.
"When I used to play, there was just junior and senior event and hence there was a huge gap," former India player, Arjuna Awardee and now a TT coach Subramaniam Raman tells Firstpost. "The gap was very big for a 17-year-old to fill in after he finishes the juniors to graduate into the men's," he adds.
Raman cites another important reason for drop-outs - lack of risk taking ability.
However, the scenario has been changing since a while now. The youth system (U-21) was introduced. Few years back the national ranking tournaments received 700-800 entries. But the very first national ranking tournament that was held this year, in Indore, had 1500 entries. A double jump. Last year it was 1100-1200, it was 1500 this year.
"Since the 2008 and 2012 Olympic games, when India started winning medals, people are looking at sport as a profession," says India's ace paddler Sharath Kamal.
"Most of the juniors get employment these days in some or the other PSUs," says former India Table Tennis player and Olympian Neha Aggarwal. "Because of the good employment opportunities in Table Tennis, the juniors are hanging on to the game. Almost all top 16 players in the country are sponsored by some or the other company. The juniors are performing very well in the international arena," she adds.
While the junior structure has improved, the launch of UTT might be the catalyst to help appease a lot of nerves.
"They were very happy and can now understand that you can make your future in TT," says Manav Thakkar, India's top ranked junior and youth player, and a part of Shaze Challengers in UTT, of his parents' reaction to launch of UTT. "They were taking a lot of tension - how will he do it and whether he can manage studies along with TT or not. But now they feel that TT as a sport is doing better and the Indian players are doing well too. So they have relaxed a bit. Even my tension has reduced a lot. Most leagues in India have been successful and I hope this follows the same path," Manav adds.
A chance to train with men's World No 7 Wong Chun Ting of Hong Kong or talk Table Tennis with women's World No.9 Han Ying of Germany over dinner - sounds an exciting prospect isn't it? While they may not get much playing time in the middle, the experience of rubbing shoulders with world class athletes and coaches might be priceless at such a young age which will in turn motivate them to improve and reach a level where they can compete regularly in the league. Each team has an Indian and a foreign coach and the likes of Sharath Kamal, Soumyajit Ghosh, Mouma Das bring in wealth of experience. It's a massive learning experience. Sharath or Neha didn't have the fortune of such exposure. The former moved abroad in search of better training, competition and good practice partners.
"If this (UTT) was available and suppose to happen back then in my days, then I would have not gone to Europe. I could have just stayed back here. I went to Europe so that I could play against top players," says Sharath
"UTT will help very much because of the exposure they can get. Now there are 24 foreign players, there are foreign coaches. So the kids have the exposure working with the top players in the world. They can see how they are training, how they are preparing for matches. What the coaches are telling and understand the game from their point of view. The access to knowledge is readily available to the youngsters now. This would be the best opportunity for them," he adds.
"When I was 17-18, I never got a chance to be amongst the top 20-30 players in the world, be in the same training and competition environment. It's a very unique environment they've been put into. It makes a huge difference in the perspective in their game," Neha concurs.
Such experience will even help them make a smoother transition to international stage at the senior level.
"In future when we reach that level, we won't be absolutely surprised because we have experienced it beforehand. We will understand their spin, strategies of top players, having an idea about all this will be an added advantage," says Birdie Boro, ranked 3rd in youth and a part of RP-SG Maverics in UTT.
"We will get good exposure. This will be a platform to learn how the players handle pressure amidst the crowd. Their fitness, match preparation, how they analyse the opponents and their diet intake.  We can watch the top players battle it out and prick their brains," says Manav.
"UTT sets the tone for the youth players to know whether they are really up to it or not. Whether they are willing to up the ante or still realising or thinking that oh! I can't do it, or can't go this way," says Raman.
Although the monetary gains are secondary, it will help them buy equipments, hire services of foreign coaches and play self-sponsored tournaments abroad.
Over the years, one of the major reasons why Table tennis lagged behind was the lack of Television telecast and quality coverage. However, UTT has roped in Star India as broadcast partner that will provide improved, action packed and graphical broadcast experience.
"Star is one of the leading broadcasters which will have a huge reach. This is going to enhance their popularity, image and a good feeling," says Mehta.
"It adds a glamorous event in their lives. It gives them a chance to be in front of the Indian audience at this bigger scale, in the public eye and for that they need to really, really work hard. The players are motivated and the parents also. Because for them it's a big deal for the players to be on Indian television for three weeks continuously ever night," says Neha.
So what about the youth players with lower rankings?
Sharath feels gradual expansion of the league will increase opportunities.
"The first important thing would be to have the league extended to a longer duration," says the top ranked Indian paddler. "Now it will be only three weeks and then there is nothing major happening. The first thing would be to improve the league on the duration time and then subsequently, hopefully there are more and more teams because of which there could be sub divisions of the league. That will directly improve the number of players playing in the league which in turn will give better quality players," he adds.
Meanwhile, Mehta is of opinion that they will have to fight for their place.
"They have to be there. This will push them to work harder to be in the next UTT. This also will improve competition within," says Mehta.
"Tera Table Tennis ka ad aa raha hai TV pe. Ab tera game hum aayenge dekhne," (Your tabe tennis ad is coming on TV, now we will go and watch the game that you play) Tanmay's delirious friends called him up when they saw the UTT advert on television. There is nervousness, anxiety and excitement in the air amongst the Table Tennis fraternity with launch of UTT. An animated Birdie says it's one of the biggest opportunities of his career and a life-changing experience.
"We were in a drought situation for quite a long time and now there seems to be good rain, and we can expect good harvest through this league," opines Raman.
One of the biggest factors for China's unrelenting domination in Table Tennis is training a huge number of players from a young age. India should follow the same path rather than waiting for a talented one to be found.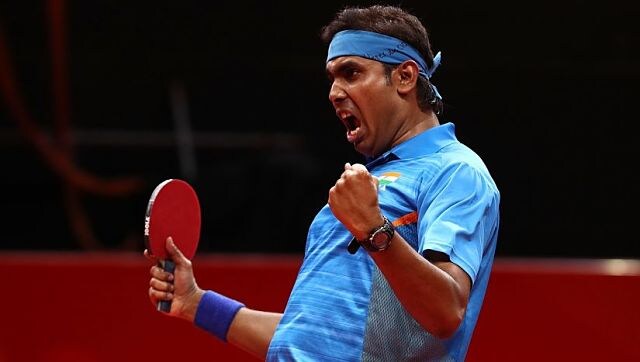 Sports
Sharath Kamal and Sreeja Akula were on Monday named in the 16-member probables list for the Birmingham Commonwealth Games, scheduled to be held in July-August.
Sports
While Sharath and Sathiyan are the only two male players in the top-100, there are three more apart from Manika in the women's list.