Ultimate Table Tennis 2018: Manika Batra, Sathiyan G set stage on fire in Pune; Adriana Diaz shines, Simon Gauzy disappoints
The Indian duo of Sathiyan Gnanasekaran and Manika Batra have been on a roll – both having won two matches apiece for the Dabang Smashers in the Pune leg of the Ultimate Table Tennis.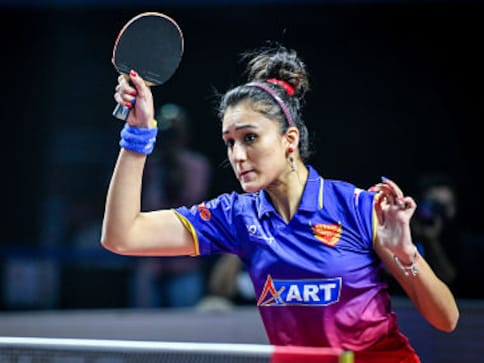 The Dabang Smashers TTC have emerged as the runaway leaders after the first leg of the 2018 Ultimate Table Tennis League which was held in the Balewadi Stadium in Pune from 14 to 19 June. The Dabang Smashers first beat Warriors TTC by a comfortable 14-7 margin and then went on to thrash the defending champions Falcons TTC by an even bigger 17-4 margin. The Indian duo of Sathiyan Gnanasekaran and Manika Batra have been on a roll – both having won two matches apiece for the Dabang Smashers. Manika (world rank 80) displayed grit and determination in both her matches as she defeated higher-ranked players Sofia Polcanova (world rank 18) of the Warriors TTC and Matilda Ekholm (world rank 30) of Falcons TTC, both by a 2-1 scoreline.
Amazingly, all the games that she has won thus far have been by the narrowest margin of 11-10 – clinching the Golden Point after deuce every single time. Sathiyan has been even more clinical having won five out of his six games – beating the experienced Chuang Chih-Yuan of Warriors TTC and Alvaro Robles of Falcons TTC in a convincing manner.
Sathiyan has shown good tactical adaptability and has outplayed his opponents in rallies. The foreign players have also shone, with 17-year-old Adriana Diaz proving to be a great signing for the Smashers as she too has won both her matches, while Yoshida Masaki and Sakura Mori have added valuable contributions.
The first leg of Ultimate Table Tennis has seen two very close ties, both featuring Maharashtra United with the team ending up on the losing side each time. Both the matches for Maharashtra United – against Falcons TTC and the RP-SG Mavericks — had familiar scripts as the team led 10-8 on both instances. But they were unable to find the winning game on either occasion as Madhurika Patkar lost all her three games in the last match of both the ties.
Madhurika had her moments but unfortunately was not able to capitalise. In her match against Sabine Winter of RP-SG Mavericks, Madhurika was on the verge of taking her team to victory as she led 10-8 in the final and deciding game of the tie. But an unforced error and Winter's attacking move turned the tie in favour of the Mavericks. Elegant left-hander Kristian Karlsson has been in top form for United, defeating last year's giant-slayer Sanil Shetty of India and then defeating fellow countryman Mattias Karlsson of RP-SG Mavericks.
The Mavericks are the only other team to have won both their ties and lie in second place, with Maharashtra United in the fourth place. The Mavericks will be delighted with their decision to field youth player Ayhika Mukherjee ahead of the experienced Mouma Das. Ayhika has won both her matches against Lee Ho Ching (world rank 20) of Empowerji Challengers and Lily Zhang (world rank 56) of Maharashtra United. Opponents have found it extremely tough to face the variations posed by the pimpled rubbers of Ayhika. She joins Manika and Sathiyan as the only Indian players undefeated thus far in the league.
For the Empowerji Challengers, it has been a leg to forget as they sit at the bottom of the table having accumulated only 15 points so far. Their star player and the highest ranked paddler in the league — Simon Gauzy has been a huge disappointment as he has lost all his matches and holds a poor record of winning only one of his six games. Similarly, Georgina Pota and Lee haven't really set the stage on fire so far. The Indian duo of Manav Thakkar and Divya Deshpande too look slightly weaker as compared to the Indian paddlers of other teams and have managed to win only two games out of the possible twelve amongst them. While Manav did start strongly with a 2-1 win in his match against Kou Lei of RP-SG Mavericks, Divya is yet to open her account for the Challengers.
The focus now shifts to the Delhi leg with the top two teams – Dabang Smashers TTC and RP-SG Mavericks going head to head in the first clash of the leg on 20 June. Unsurprisingly, the Indian player performances in both the teams have been the catalyst for their team's success. Dabang Smashers definitely look like the team to beat with the entire contingent firing on all cylinders. The Warriors will need to pull their socks up during the second leg else there is a fear of getting eliminated even before they reach Kolkata for the third leg. The Delhi leg will take place from 20-25 June while the third leg – including the knockout matches - will be held in Kolkatta from 26 June to 1 July.
Find latest and upcoming tech gadgets online on Tech2 Gadgets. Get technology news, gadgets reviews & ratings. Popular gadgets including laptop, tablet and mobile specifications, features, prices, comparison.
Sports
The International Weightlifting Federation, though, has not commented on the situation and still lists Papandrea as interim president on its website.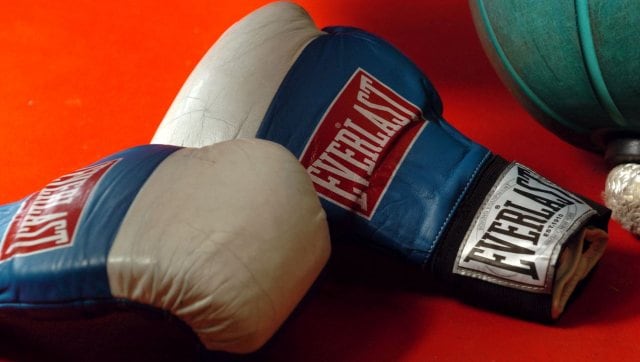 Sports
SAI also said "athletes who have to travel beyond 500 km will be provided with an air ticket while those athletes who are stationed less than 500 km may travel by Train in 3rd AC."
Sports
In the first week of October, controversy first came to light when a well known Chinese Dota 2 player Liu "Sylar" Jiajun was kicked out of the newly formed 4AM Dota 2 team less than a day after the team was first formed and announced. This incident apparently took place because 4AM had initially been interested in bringing onboard a different player originally, Zhang "Eurus" Chengjun who is also known as Paparazi灬.