UEFA Nations League: Germany coach Joachim Loew should have been axed after World Cup, says Michael Ballack
Former Germany captain Michael Ballack has spoken out against national team coach Joachim Loew, saying that Loew deserved to be axed after Germany's terrible performance at the World Cup.
Berlin: Michael Ballack believes Germany coach Joachim Loew should have lost his job in the wake of their woeful World Cup performance in Russia.
Ballack, 42, who captained 'die Mannschaft' between 2004-2010, is the first senior figure in German football to say Loew, who steered Germany to the 2014 World Cup title, should have been fired after his team finished bottom of their group in Russia.
Germany's Nations League clash with the Netherlands on Saturday in Amsterdam will be Loew's 168th international since taking charge in 2006, but Ballack says his 12-year reign should already be over. "I was surprised, as well as many other people, that he kept his job," Ballack, who made 98 appearances for Germany, told Deutsche Welle.
For a long time, he worked with the team and sometimes you should say that things don't work anymore," added Ballack on Loew's 12-year tenure.
Last May, Loew signed a contract extension with the German Football Association (DFB) until the 2022 World Cup. However, Ballack believes Loew should have been "professional enough" to take the consequences for such a woeful campaign in Russia.
The ex-Chelsea and Bayern Munich midfielder says Loew should have blooded younger players rather than rely on senior players. "It's not abnormal that a coach who won the World Cup trusts the players with whom he was successful," said Ballack, adding, "but that's the difficulty, because he is responsible for that, he should be professional enough."
Ballack's sharp criticism of Loew is no surprise given their history. In 2008, as national team captain Ballack accused Loew of showing a lack of respect to senior players.
Despite clear-the-air talks, tension remained between the pair until Ballack was injured before the 2010 World Cup and never played for Germany again.
Ballack also criticised the DFB for allowing Loew to conduct his own analysis of their dismal World Cup performances. "The World Cup was a huge disappointment and there were reasons for that," said Ballack, adding, "you should analyse it, really (properly), and not just say 'we will analyse that' when you have already made the decision to keep the coach. That's not a real analysis. There should not just be one person who is making these decisions."
Ballack says a poor mentality was the reason Germany struggled in Russia. "It was a kind of mentality issue, because the quality doesn't drop down so much in four years that you can't challenge or you can't advance past the first round," Ballack said.
"What was the problem? The hunger, the desire, the fighting spirit, there was much speculation. The only true answer can be provided by the players themselves," he added.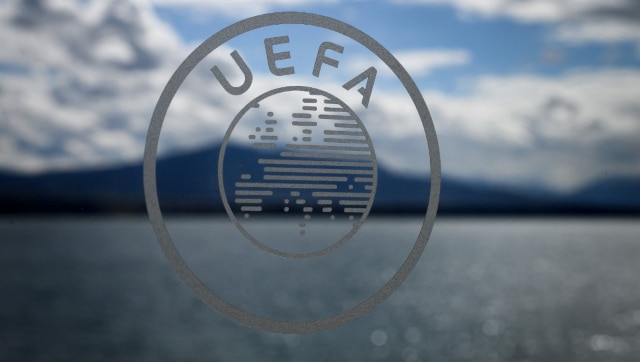 Sports
European football's governing body said in a statement it was investigating "potential discriminatory incidents" in the Puskas Arena during Hungary's 3-0 defeat to Portugal on Tuesday and the 1-1 draw with France on Saturday.
Sports
Bangladesh had taken an early lead and India had to wait till the 88th minute to find the equaliser through Khan off a corner taken by Brandon Fernandes at the iconic Salt Lake Stadium in Kolkata on 15 October, 2019.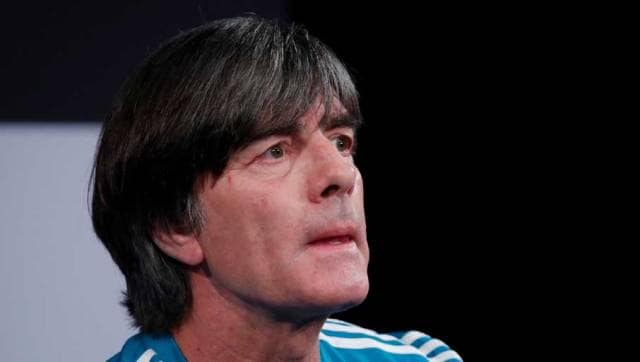 Sports
With Joachim Loew departing after the tournament and a replacement already set to take over, expectations are low for Germany at the European Championship.