Champions League: Injuries threaten to take sheen off Manchester City-Real Madrid semi-final clash
Manchester City hit the Champions League big time on Tuesday as 10-time champions and European royalty Real Madrid visit the Etihad Stadium for the first leg of their semi-final.
Manchester, United Kingdom: Manchester City hit the Champions League big time on Tuesday as 10-time champions and European royalty Real Madrid visit the Etihad Stadium for the first leg of their semi-final.
While Madrid are appearing in a record 27th semi-final in the competition, City are making their last-eight bow, eight years on from the club's takeover by the Abu Dhabi United Group.
Captain Vincent Kompany joined City in the weeks before the Emirati petrodollars began pouring in and he therefore knows better than most what an earthquake success against Zinedine Zidane's star-studded squad would represent.
"I have been through a very long process with this team, so to play a semi-final is something really good, but you want to go to the next stage," the Belgian centre-back said during Monday's pre-game press conference.
"It is really good to be able to measure yourself against a team like Real Madrid and see how far you have got after so many years.
"Everything that has come for this club has been new. That is what this generation has to deal with. We are embracing it."
Eighteen years to the day before Kompany sat down to address a packed media auditorium at the gleaming City Football Academy training complex, one of his predecessors as captain, Jamie Pollock, scored an own goal against Queens Park Rangers that sent the club into England's third tier.
At the same time, Real Madrid were closing in on their seventh European Cup, with a 1-0 win over Juventus in Amsterdam ending a 22-year wait to reclaim the trophy that they have always considered their own.
An unforgettable volley by Zidane, against Bayer Leverkusen in 2002, secured their ninth European Cup and a header from Gareth Bale inspired a 4-1 win over Atletico Madrid in 2014 that yielded 'La Decima'.
Those 18 years have seen City and Madrid's trajectories converge in a fashion that would have been unimaginable in 1998.
Hot heart, cold mind
But with Madrid now just a point below La Liga leaders Barcelona after a stirring revival of nine consecutive league wins under Zidane, who succeeded Rafael Benitez as head coach in January, they arrive in Manchester striving to ensure that the old order will be upheld.
"If anything, I'm surprised they didn't get here earlier," said Bale, the former Tottenham Hotspur winger, of City's progress.
"They've obviously progressed over the years. They've become a force in the Premier League and are starting to be in Europe. They've done very well up to this moment and hopefully now we can stop them."
Zidane provided a double dose of good news on the eve of the game by revealing that Cristiano Ronaldo and Karim Benzema -- who form Madrid's feted 'BBC' strike-force along with Bale -- are expected to play.
Ronaldo sat out Saturday's game at Rayo Vallecano due to a thigh strain, while Benzema hobbled off with a knee problem, which left it to Bale to inspire his team to storm back from 2-0 down and win 3-2.
But Zidane said that both players were "100 percent" fit, which will enable him to field his strongest starting XI.
For City, midfielder Yaya Toure has been ruled out due to a thigh injury, which could also keep him out of next week's return leg, so Brazilians Fernando and Fernandinho will be aligned in central midfield.
City's attempts to overcome Barcelona in the last 16 over the previous two seasons were undermined by red cards in three of the ties' four legs and manager Manuel Pellegrini has warned his players not to make the same mistake again.
"Emotionally, it is very important to have a very hot heart, but a cold mind," said the Chilean, who gives way to Pep Guardiola at the season's end.
"At this stage you cannot give a team an advantage to play with one player less and commit unnecessary penalties or things that decide the score."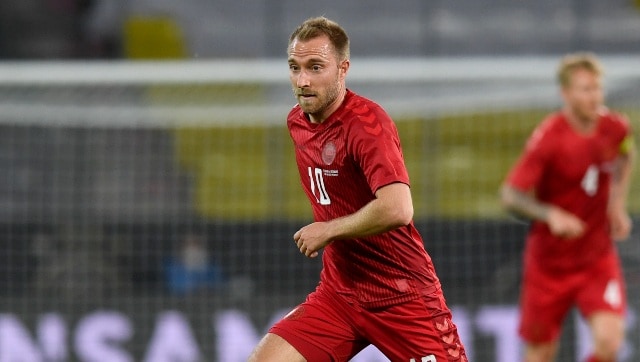 Sports
Though it is still unclear what caused Eriksen's health scare, the relentless schedule resulting from the pandemic has been far from ideal.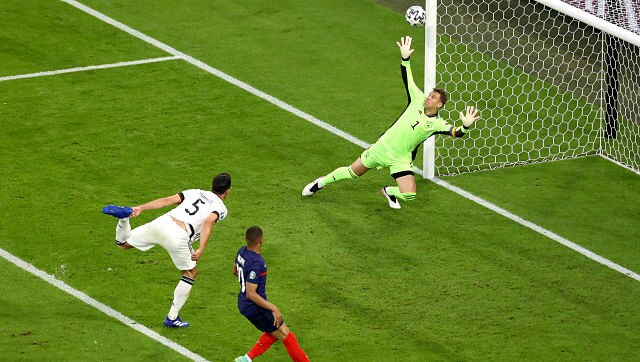 Sports
Hummels turned the ball into his own net in the 20th minute, which ultimately decided the contest.
Sports
At 36 years old, Ronaldo is set take the field in front of 68,000 fans in the Hungarian capital on Tuesday in what should be Portugal's simplest match in a tough Group F alongside Germany and world champions France.