Tyson Fury faces suspension from boxing after he reveals cocaine abuse
Former world heavyweight champion Tyson Fury's licence to box has been suspended by the British Boxing Board of Control.
London: Former world heavyweight champion Tyson Fury's licence to box has been suspended by the British Boxing Board of Control (BBBofC), the national governing body announced Thursday.
The decision came after the troubled British boxer, who has admitted taking cocaine to deal with depression, vacated his World Boxing Organization (WBO) and World Boxing Association (WBA) titles with "immediate effect" to concentrate on his "medical treatment and recovery" late Wednesday.
The BBBofC said Fury's licence to box had been suspended pending further investigation into "anti-doping and medical issues".
Fury, 28, was set to be stripped of his titles after cancelling two planned rematches this year against former champion Wladimir Klitschko, having upset the odds to beat the Ukrainian in November last year.
That was Fury's last fight, with the boxer also taking Klitschko's International Boxing Federation (IBF) title. However, he had to previously vacate that belt after failing to fulfil a mandatory defence against Vyacheslav Glazkov.
"I feel that it is only fair and right and for the good of boxing to keep the titles active and allow the other contenders to fight for the vacant belts that I proudly won and held as the undefeated heavyweight champion of the world when I defeated the long-standing champion Wladimir Klitschko," Fury said in a statement issued by promoters Hennessy Sports.
"I won the titles in the ring and I believe that they should be lost in the ring, but I'm unable to defend at this time."
Mick Hennessy, Fury's promoter, said the decision was "heartbreaking".
Peter Fury, Tyson's uncle and trainer, said: "Tyson will be back stronger from this and I will make sure, no matter what we have to deal with, Tyson not only comes back but will reclaim what's rightfully his.
"I'm very proud of my nephew's achievements."
Fury had already withdrawn from a rematch with Klitschko on October 29 because of mental health issues. He also cancelled their first planned rematch in July citing an ankle injury.
The outspoken boxer admitted in an interview with Rolling Stone magazine this month that he was suffering from depression and taking cocaine.
Cocaine admission 
The controversial Fury announced earlier this month he was retiring only to make a U-turn just hours later following media reports he had failed a drug test for cocaine.
Fury, who believes he has been discriminated against because of his traveller community background, then confirmed for the first time that he had taken the Class A drug as a way of self-medicating for severe depression.
"Listen, I've done a lot of things in my life. I've done lots of cocaine. Lots of it," Fury told Rolling Stone magazine in a series of startling admissions.
Explaining why his rematch with Klitschko had been called off for a second time, Fury said: "I've not been training. I've been going through depression.
"I just don't want to live any more, if you know what I'm saying. I've had total enough of it. So cocaine is a little minor thing compared to not wanting to live any more."
He added: "I don't know if I'm going to see the year out, to be honest... They say I've got a version of bipolar. I'm a manic depressive. I just hope someone kills me before I kill myself."
The self-styled "Gypsy King", has courted controversy since defeating Klitschko to become world champion, making a series of comments about homosexuality and Jews and extolling the virtues of his extreme religious views.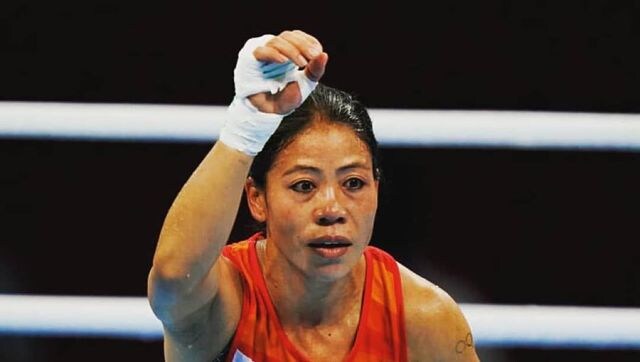 Sports
The 38-year-old, who reached the pre-quarters of Tokyo Olympics before bowing out with a hard-fought loss, is, however, training for the world championships in December.
World
World Anti-Doping Agency (WADA) on Saturday announced that it has revoked approval of the Russian national anti-doping laboratory in Moscow to handle blood sample analysis
Sports
The 29-year-old Devendro and the 35-year-old Suranjoy, whose stellar boxing careers were cut short by injuries, are among 14 coaches that have been short-listed for the national camp in Patiala, starting this week