Tour de France 2018: From riders' diet to rigorous rest-day routines, all you need to know about life during the race
With another edition of the Tour de France underway, here are the answers to some FAQs regarding the race and its history.
Tour de France is a race with rich history, after all it's in its 105th edition this year. Despite its lineage, several fans find it tough to understand the race specifics and sometimes get flummoxed with the unique terminology. It is not surprising that every year in July, I have innumerable questions from friends and family about the race. Therefore, last year we had covered a few uncommon terms regarding the race. This year we cover some basic FAQs regarding the race and its history, to help the fans understand the heritage and race conditions better.
What do Tour riders do on rest days?
The Tour has a rest day on the two Mondays that fall between the race, generally after Stages 9 and 15. By this time the riders have ridden hundreds of miles and are of course fatigued, with many of them also nursing injuries.
One would therefore expect them to take a nice massage followed by a long nap for most of the day. Nothing could be farther from the truth. The one thing all riders do on the rest day, is ride! They go on so-called short rides (generally about three hours on the road). This is to prevent their legs from cramping up and to keep the muscles tuned for the week's hard riding ahead of them. Oh, but of course they do have their massage and nap after the ride.
How many people watch the Tour?
According the organisers, the 2018 Tour is being telecast to 190 countries across the world, being covered by 100 TV channels (Indian viewers can catch the action on DSPORT). Additionally, this being the 21st century, the event is increasingly being followed over the internet, with over 126 million views on the Tour's official website. Several TV channels and online portals also provide live streams (sadly none in India yet).
But the most impressive fact is that 10-12 million spectators catch the action live — in person — on the roadsides across French roads. This viewership is unique to road cycling and no other sport in the world can even come close to such live attendance figures.
What do the riders eat?
With the riders cycling hundreds of miles over challenging terrain, they are expected to eat like a horse. But being elite sportsmen, they have to be careful of what they consume. First is the energy content provided by the food, its associated health aspects and of course riders have to watch out for foods which may contain any banned substance. On an average, the riders consume 5000 to 8000 kcal per day, depending on the day's efforts. The food is rich in carbs and proteins, and includes porridge, pasta, vegetables, smoked salmon and fresh juices. More importantly, during the race, riders are provided various items ranging from high-end bespoke energy gels to plain old homemade rice cakes.
Who has won the most Tours de France?
Well, this has two answers. The controversial American, Lance Armstrong (hero to many, villain to others), won seven Tours on the trot between 1999 and 2005. However, as most would know, he has since been stripped of all those victories due to his doping violations. The official records credit four riders who have (legitimately) won the Tour five times. Jacques Anquetil (France), Eddy Merckx (Belgium), Bernard Hinault (France) and Miguel Indurain (Spain) — legends Chris Froome is attempting to match this year as he chases his fifth Tour triumph.
Has anyone ever died on the Tour? 
Road cycling in general and Tour de France in particular is a dangerous sport. Riders race on narrow hilly roads, often in treacherous weather conditions, sometimes touching 100 km/hr while going downhill. Sadly, accidents do happen and sometimes the sheer physical effort takes a toll.
There have been three occasions in the past, when riders have succumbed to the elements. The first fatality was in 1934, when Francisco Cepeda crashed into a ravine on a descent.
Then in 1967, Tom Simpson collapsed while riding up the Mont Ventoux in scorching heat. The British rider, whose death was attributable to heat exhaustion, remains one of the most legendary figures to have ridden the race. The most recent fatality happened in 1995, when Fabio Casartelli was killed after crashing and hitting his head on a rock.
Thankfully the Tour organisers have worked to make the race safer and we have not had any further casualties. Hopefully this trend will continue and there won't be any more additions to this sombre list.
How do Tour de France riders pee?
Moving on to a lighter note. Riders are on the road in excess of five hours, all the while drinking copious amounts of fluids. As with any other human body, what goes in, has to come out. Often riders pick a strategic time in the race (when the pace is slow and no attacks are envisaged), to stop by the road side and do their business. Of course this gets difficult when there are fans by the roadside, and it is not uncommon for riders to be fined by the authorities for "this activity".
But what if the pace is fast and the need is urgent? In that case, riders relieve themselves on the go. You would expect the peloton to gross out, however conversely, an adjacent rider offers help by pushing his colleague, who obviously can't pee and pedal at the same time. I will give the last word to Stephen Hall, a professional rider, who had this to say, "Generally speaking, you're better off peeing down your leg than using too much energy flapping around in the convoy."
These were few of the most frequently asked questions that I have been asked in the past. I know there would be lots more questions that fans may have, and the best way to learn more about the Tour is to watch it. With the Tour heating up in the Alps, it is poised for an exciting stage.
Sports
Dan Evans' surprise 6-2, 7-5 loss to world number 143 Tomas Machac left Britain needing to fight back to secure a second straight win and take top spot in Group C.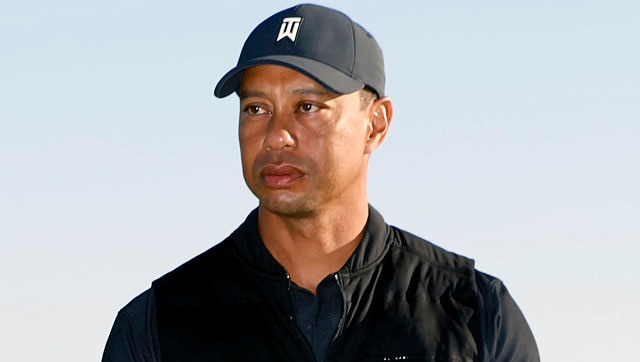 Sports
Woods, 45, told Golf Digest in an interview on Monday his days as a full-time professional golfer were over, saying that he would pick and choose tournaments from now on.