Top tier of Indian football to have relegation, promotion after 6-7 years, says AIFF's Kushal Das
The All India Football Federation on Tuesday made it clear that restructuring of the country's league system was necessary to make the clubs commercially more viable.
New Delhi: The All India Football Federation on Tuesday made it clear that restructuring of the country's league system was necessary to make the clubs commercially more viable.
In an interview with PTI, AIFF General Secretary Kushal Das lamented the current state, saying that an overhaul was imperative to take the game forward in the country.
Salgaocar and Sporting Clube de Goa last week pulled out of the I-League in protest against the AIFF's decision to make Indian Super League the top league while proposing League 1 and League 2 respectively for the existing top and second division teams.
Das said that most of the proposals put forward by the federation on 17 May, after discussions with the clubs and other stakeholders, will be implemented and a restructuring of the domestic league was needed after the "commercial failure" of the I-League.
He, however, said that the proposals were not final and changes can be made after taking into account inputs and suggestions from the clubs and other stakeholders.
"Nothing was happening in the I-League. It was a product simply not accepted by the market for whatever reasons it may have been. So, we have to look for a financially and commercially sustainable model. We feel that these new proposals are the way to go forward if football has to progress in the country. I am confident that the new structure, with the support of all clubs, can really be a game changer for Indian club football," Das said.
"Clubs have folded up because of unsustainable financial models and that's why we want to ensure that they are sustainable to survive. If people take decisions emotionally, it does not make sense. It is for the good of Indian football," he added.
The clubs felt that the two-season old ISL, promoted jointed by the AIFF, its commercial partner IMG-Reliance and Star Sports, has dumped the I-League to the second tier due to its financial power. But Das praised IMG-Reliance for giving Indian football the visibility which has been missing for a long time.
"I am really thankful to IMG-Reliance that they came in to support Indian football in such a big way. With their support we managed to put the broadcast of I-League back on a main stream sports channel (Ten Sports). The ISL has also given a huge booster dose to Indian football in terms of spectator attendance and TV ratings.
"The cascading effect of this was visible immediately in the I-league as well as the 2nd division. People must understand that Indian football is in an investment stage and the returns can only come in if we all do the right things together. I sometimes see silly statements like our marketing partner was trying to sideline AIFF and taking control.
The AIFF general secretary said, "Nothing can be further from the truth. I also want to state that it's not all gloom and doom. While we do not want to see clubs closing down we must also appreciate that new clubs are emerging in the ISL, I-League and 2nd division I-League at the same time."
Das said that all the I-League clubs could not have been accommodated in the top tier (ISL) mostly due to financial reasons. He said the top tier will be opened up and expanded to 15-16 teams after six-seven years once the ISL and League 1 clubs become self sustainable financially.
"There is a wrong perception that the ISL will always remain a closed League. Currently there are contractual obligations with ISL clubs and for six-seven years there will be no promotion to ISL. That is why we have created the structure called League 1 and then League 2.
"Right now ISL clubs are also losing money. Our whole idea is in six to seven years, ISL clubs will have a sustainable model and they will break even. Simultaneously, we will create a model which will make League 1 and League 2 teams become financially sustainable by giving them a minimum guaranteed money, plus ensuring that all matches of League 1 are telecast live. That will allow the clubs to sell their sponsorship and better exploit themselves commercially."
"After six-seven years, the top tier will be opened up and there can be 15-16 teams and there will be promotions and relegations. That is the time for the existing I-League clubs to join the top tier and till then they have to wait."
Das spoke about the budget constraints.
"From League 1 to ISL, the budget changes dramatically. Salary budget (for ISL clubs) is 20 crore approximately. Clubs spend 16 to 20 crores, operational costs is much more, staging home matches cost much more. So, unless there is sustainable model in the League 1 clubs, they will not be able to survive in ISL and so it does not make sense.
"There will not be commercial success. It is better to have clubs who are not financially able to match with ISL clubs to become financially sustainable in the lower league and attempt to move up when ISL becomes sustainable."
Asked about the number of teams the ISL will have from 2017 under the proposed plan, he said, "The proposal is to make the ISL 10 or 12 teams in 2017-18 season. There will be a bidding process open which will be based on sporting criteria (performance in I-League).
"There will also be a financial criteria because when you are moving up you will have to be able to match with the ISL clubs. Whether there will be 10 or 12 teams in ISL from 2017 onwards, will be decided once we open the bidding process and know the response.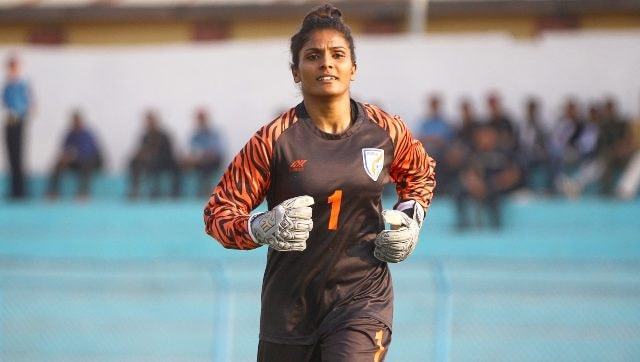 Sports
Hamar Hveragerdi compete in the third division of the women's football league in Iceland.
Sports
Rowllin Borges is aware that India weren't particularly exceptional against the UAE, saying that the Blue Tigers were unable to implement the ideas Igor Stimac had laid out, although he mentioned that it wasn't for a lack of effort.