Tokyo Olympics 2020: Price of hosting opening, closing ceremonies rises 40 percent to $118 million, says organising committee
The price of the opening and closing ceremony for the Tokyo Olympics has risen about 40 percent according to numbers released by the organizing committee
The price of the opening and closing ceremony for the Tokyo Olympics has risen about 40 percent according to numbers released by the organizing committee

Toshiro Muto, the chief executive of the games, told executive committee members on Friday that the cost for the ceremonies would be capped at 13 billion yen, about $118 million. Tokyo estimated that cost at 9.1 billion yen — about $82 billion — when Tokyo was awarded the games in 2013

Overall, Tokyo is spending at least $20 billion to ready the city for the Olympics. Excluding the operating budget, the rest comes from the national, city and regional governments
Tokyo: The price of the opening and closing ceremony for the Tokyo Olympics has risen about 40 percent according to numbers released by the organising committee.
Toshiro Muto, the chief executive of the games, told executive committee members on Friday that the cost for the ceremonies would be capped at 13 billion yen, about $118 million. Tokyo estimated that cost at 9.1 billion yen — about $82 billion — when Tokyo was awarded the games in 2013.
Despite the increase, Muto said the privately funded operating budget of 600 billion yen — about $5.5 billion — would be unchanged. He said there was a reserve fund for such increases.
Muto said "using London Olympics spending as a model, I think this is the minimum we need to spend to get the job done."
The organizing committee said last year that Mansai Nomura, who is a renowned actor in traditional Japanese theatre, would be the chief creative director for the opening and closing ceremonies of the Olympics and Paralympics.
Overall, Tokyo is spending at least $20 billion to ready the city for the Olympics. Excluding the operating budget, the rest comes from the national, city and regional governments.
Find latest and upcoming tech gadgets online on Tech2 Gadgets. Get technology news, gadgets reviews & ratings. Popular gadgets including laptop, tablet and mobile specifications, features, prices, comparison.
Sports
Virat Kohli declared that he would seek to follow the path laid down by Mary Kom, a champion boxer and a mother of four. Kohli and his actor wife Anushka Sharma are expecting their first child in January next year.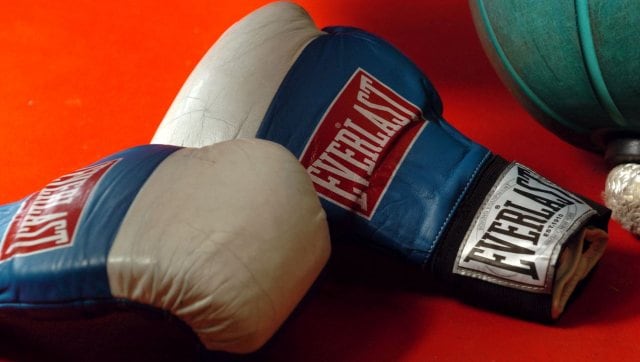 Sports
SAI also said "athletes who have to travel beyond 500 km will be provided with an air ticket while those athletes who are stationed less than 500 km may travel by Train in 3rd AC."
Sports
Brown had worked with the Australian men's team in the 1990s and early 2000s and again from 2009-12 before joining 76ers. He was hired again in November last year on a short-term basis for the Olympic assignment after Andrej Lemanis quit, and had been expected to do work with the Boomers during the NBA break.