Tokyo 2020 Olympics: North and South Korea's delegates meet with IOC to discuss better training programs, combined team
International Olympic Committee President Thomas Bach says on Friday the delegations from Korea 'are very much interested in having some joint actions' in Tokyo
The IOC is hosting delegations from North and South Korea to try and help North Korea take part in the 2020 Tokyo Olympic Games through better training programs or a combined team

International Olympic Committee President Thomas Bach says on Friday the delegations

On Thursday, the World Anti-Doping Agency ruled North Korea's testing program was non-compliant for failing to meet international standards, raising questions about how its athletes are tested
Lausanne: The IOC is hosting delegations from North and South Korea to try and help North Korea take part in the 2020 Tokyo Olympic Games through better training programs or a combined team.
International Olympic Committee President Thomas Bach says on Friday the delegations "are very much interested in having some joint actions" in Tokyo.
"Following the bilateral conversations we had yesterday, we are taking note that both are very much interested in having some joined actions in the Olympic Games Tokyo 2020 with a joined march and some unified teams in different sports," Bach said at the start of a meeting between the IOC and North and South Korean officials in Lausanne.
He adds they expressed the "intention and the will" to organize the Summer Games in 2032.
On Thursday, the World Anti-Doping Agency ruled North Korea's testing program was non-compliant for failing to meet international standards, raising questions about how its athletes are tested.
With inputs from Agencies.
First Cricket News
Jahid is the third player from Essex to accuse it of racism that has rocked English cricket in the wake of the Yorkshire-Azeem Rafiq episode.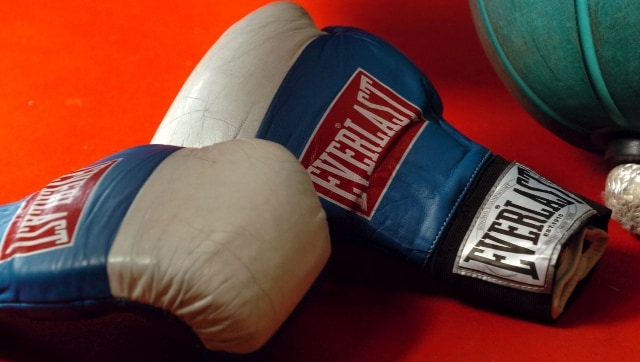 Sports
The International Olympic Committee (IOC), suspended AIBA in 2019 and conducted the Tokyo Olympics boxing event through a task force
First Cricket News
Baroda Cricket Association Ajit Lele told PTI that Krunal communicated his decision to the state body on Friday but did not give any reason for leaving the leadership role.