Thomas and Uber Cup: Good day for India as men's and women's team thrash Australia on Day 2
Things still look pretty gloomy for India men's team as they will have to beat heavyweights China on Tuesday to keep quarter-finals hopes alive. The women's are up against five-time champion japan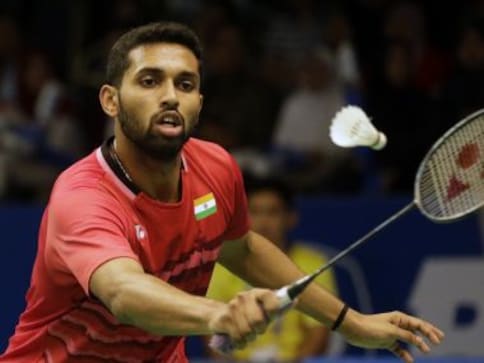 Bangkok: Indian men's and women's badminton teams expectedly dumped a lowly Australia 5-0 and 4-1 respectively on the second day of the prestigious Thomas and Uber Cup Final but the road to the quarter-finals still remains a difficult one.
While Indian women's team, led by Saina Nehwal, notched up a dominating 4-1 win against Australia in the second Group A match of the Uber Cup, the men's team blanked their Australia counterparts 5-0 in the Thomas Cup Final later in the day.
The Indian men's team, spearheaded by World No 9 HS Prannoy, also brought some cheers back to the camp after their disappointing outing against France on the opening day.
Prannoy, who didn't take the court against France, started the proceedings for India, defeating Anthony Joe 21-19, 21-13 in 32 minutes in the first singles.
Doubles pair of Arjun MR and Ramchandran Shlok then stream-rolled Aussie combo of Matthew Chau and Sawan Serasinghe 21-11, 21-15 within 30 minutes to make it 2-0 in favour of India.
B Sai Praneeth, who was the only Indian man to win his match on Sunday, then took just 20 minutes to see off Jacob Schueler 21-9, 21-6 in the second singles.
Arun George and Sanyam Shukla overcame Simon Wing Hang Leung and Raymond Tam 21-16, 20-22, 21-8 in the second doubles match, while young Lakshya Sen defeated Kai Chen Teoh 21-5 21-14 in the third singles as India sealed the contest 5-0.
Despite the result, things still look pretty gloomy for the men's team as they will have to beat heavyweights China on Tuesday to keep quarter-finals hopes alive.
After going down 1-4 to Canada in the opening match, Saina and Co seemed to get their act together as they won all the matches, except the first women's doubles.
World No 10 Saina saw off Hsuan-Yu Wendy Chen 21-14, 21-19 in a 35-minute opening match to give India a 1-0 lead.
However, Meghana Jakkampudi and Poorvisha S Ram suffered a 13-21, 16-21 loss to Gronya Somerville and Renuga Veeran within half an hour.
Vaishnavi Reddy Jakka, 16, then dumped Jennifer Tam 21-17, 21-13 to once again hand India lead in the contest.
Sanyogita Ghorpade and Prajakta Sawant then defeated Louisa Ma and Ann-Louise Slee 21-19, 21-11 in the second women's doubles match to help India take an unassailable 3-1 lead.
Anura Prabhudesai, the 19-year-old from Goa, then brushed aside Zecily Fung 21-6, 21-7 in 18 minutes to seal the contest 4-1 for India.
India's qualification for the knockout stage will now depend on Wednesday's match against top seeds and five-time champions Japan, who have fielded a full-strength squad.
Sports
India's Ajeetesh Sandhu opened with a solid three-under 69, even as compatriot Shubhankar Sharma fought back superbly on the second nine to card two-under 70 in the first round of the Dutch Open golf tournament.
Sports
The 18-year-old Briton became the first qualifier in history to win a Grand Slam when she defeated 19-year-old Canadian Leylah Fernandez 6-4, 6-3 at Arthur Ashe Stadium on Saturday.
Sports
In a circular issued for this year's honours, which are expected to be announced in the next few days, the ministry said that athletes penalised for doping offences will be eligible at the end of their suspensions but any achievements during the period will not be considered for the awards.