The Unwritten Diary of Arsene Wenger: 22 years as Arsenal manager come to a close with win over Huddersfield
Arsenal manager Arsene Wenger managed the club for the last time after being in the job for 22 years. Here's a look at what he may have written if he wrote a diary entry on the occasion
Editor's note: The following is a work of fiction. Neither did Arsene Wenger actually write for Firstpost, nor did we chance upon some ultra-uber-hyper-mega secret diary of his. But if he does in fact maintain one, here's what the contents may very well look like:
Dear Diary,
Today was my last day as manager of Arsenal Football Club, and I must say, I've heard plenty of final whistles — 828 in the Premier League alone and 1,235 in total at this club — but none have sounded like this one.
I have heard a final whistle of ecstasy (final match of 'Invincibles' season against Leicester City in May 2004), I have heard a final whistle of complete agony (Champions League final against Barcelona in May 2006). I believe there was as well a final whistle of bittersweet emotion (last match at Highbury against Wigan Athletic in May 2006), one of little bit bitterness ('Battle of Old Trafford' against Manchester United in September 2003), and one of little bit relief as well (FA Cup final against Hull City in May 2014). I must also say, a final whistle of absolute depression (losing 8-2 against Manchester United in August 2011).
But the final whistle against Huddersfield Town to mark the end of my final match in charge of this fine team was different, I believe. I had said jokingly after my announcement to step down that people speaking about me, how it was like assisting at my own funeral. I felt as well I don't need to die anymore, because I know what is coming. That was maybe I think a little premature, because I must tell you it was during this final whistle — the longest I believe I have heard in my career — that death and birth stood beside each other in front of me.
For me, it's very, very sad. It's difficult certainly. I came to London when I was 46 and for 22 years, this club was my life, the players and staff my family, the fans and press, I saw as well as friends… most of the time, I must say. There were some not-so-good times. And for me it will take time to accept that my time with the club has ended. That, to me, is a death because at the moment I am a bit in unknown territory.
I remain absolutely convinced that if you are once an Arsenal fan, you are for life an Arsenal fan. So I see a new birth for the club with a new manager and new ideas. My successor watched this game today, I believe. Hopefully he will come to positive conclusions of the players and inspire them.
***
Looking back, unfortunately, in my job, you remember much more defeats than victories and so I have as well some painful memories. But overall, I must say it was a great journey. It was a bit of a surprise for me when I saw some of the practices and habits of players when I first came to Arsenal. Overall, they were strong and good with the ball, definitely top, top quality players, but dietary habits not so much.
Next few years, synergy between talent, skill, health and nutrition and the results were visible. In hindsight maybe, we got too much success too soon. And you know it's little bit difficult to go back to sausages after eating caviar everyday. But, I must say, we kept at it and continued to improve on small things. Finally, we had a perfect season. I have seen as well in some other clubs, when you give success to stupid people, it can make them more stupid. But I don't like to talk about other teams so I will say we got the right success at the right time.
I don't want to comment on speculation, we had no petrol but ideas, other clubs had petrol and ideas, so that made it bit more efficient for them, bit more difficult for us. Our new stadium was built from our on-field success. That is an achievement I must say not many clubs can boast; as well for us, it was a blessing and curse. Highbury had very much history, I admit. Same time, we dreamed of a stadium that would make football a great experience for players, staff, our own fans and away fans. Those dreams became reality, but the dreams had a price and we had loans to repay on the stadium.
You know what happened next. Maybe it became little bit difficult to retain our best players and financially, we could always not compete in the market for top players. It was very, very difficult, but as well, it was an opportunity for younger players to take their opportunities and keep the club in the top four. I must say the idea of challenging for top four made people a little bit harsh in their criticism against the club. But in the last season we have seen how much it is missed. So I feel we want to win, we want to qualify, we want trophies, but it is not always possible. Maybe also we dropped little bit physically and in mental toughness for some time.
Definitely when we paid back the stadium debt and could compete more in the market, we brought in players who had experienced, I think, a few years of success and Arsenal won trophies again. The FA Cup is always important, very important trophy because it is one of the biggest domestic cup and the club as well has a great history in it. I must say seven FA Cups is proof that we took always this tournament very seriously. This year, we did not have such a good run, because we were stretched on many fronts and many players had picked up niggles. I believe the next season will see Arsenal challenge for the cup again. And who knows, maybe on all fronts as well.
***
I must say also, after the final home game against Burnley last weekend at Emirates, a young boy — not too bigger than 10 years — asked for my tie. It was an odd request. But football is full of oddities. So I let him have it. And it is this innocence and confidence of youth that has been a bit the driving force of Arsenal during my time here. My first official signing as manager (Ed: It is argued that Patrick Viera, who signed for Arsenal on the day Bruce Rioch was sacked, was Wenger's first signing unofficially) was a young boy called Nicolas Anelka who came from Paris St Germain at the age of 17.
It is a story told again and again that this boy who arrived for less than half a million pound, left two years later for Real Madrid for £22.3 — a sum of money that helped us build the training facility at London Colney. And so, you can say as well it was Nicolas, who was at the heart of our youth push at Arsenal. Overall, in my 22 years, I have the privilege of seeing many young players fulfil their potential and become stars. The list is endless, but I will try to sum up some of the best: Thierry (Henry) must, I feel, be up there at the top. Cesc (Fabregas) also, he was, among the best. Robin van Persie, Jack Wilshere, Aaron Ramsey, Hector Bellerin,... I could go on forever.
And today, as well, the team I leave for my successor, is full of great young talent. Ainsley Maitland-Niles, Reiss Nelson, Joe Willock, Eddie Nketiah, Konstantinos Mavropanos are some of the boys who play for the first team this season. But there are so many more, and it is important to give them opportunities and chances to succeed. I am often asked, 'Who was the best signing?', 'Who was the worst signing?' It is not for me to answer: The best signing is whichever player believes he achieved everything he wanted with Arsenal. And the worst is whichever player's potential I was not able to realise and help improve — the fault, I must say, must lie with manager.
The journalists tell me I have signed 126 players during my time at Arsenal, from Nicolas to Pierre-Emerick Aubameyang. That is around 5.7 players per season — under three new players in every transfer window; I think it's overall a healthy number. It has been always my belief that a team cannot be too successful if too many changes are made; you need to make little tweaks so that the new boys have a chance to settle in. And I stand always by that policy.
I must say I have enjoyed the warm messages from former and present rival managers. It is nice to know you are respected, when it may not always seem so on the field. I will carry with me always the positive feelings and respect and I feel also the same way about them.
***
What advice can I leave my successor?
I would say the best message is if I leave no advice, but just a request: Remember always the values and philosophy of Arsenal Football Club, where football must be always entertaining. Families, professionals and as well people from all walks of life come to the Emirates to be entertained every weekend. It is a commitment to the fans that we must provide that entertainment and excitement.
Football must not be drudgery. It must not be a chore. Football must always be an art. And I feel as well I must make a request to the board and the men and women in charge of the club. Michelangelo painted between 1508 and 1512 to complete the Sistine Chapel; art takes time, it must be perfect and perfection needs little bit patience. I would request the board not to let Arsenal turn into a project, and rather remain a club.
Me? Maybe there was something I could have do different when I was managing Arsenal. Maybe. But I did not see it. For now, I still have petrol in the tank and am not ready to put on the handbrake. I will still be in football. In fact, as soon as the World Cup in Russia is over, I go to India, where I start work as national coach to hopefully take the team to the 2022 Qatar World Cup.
(Remember: This is a work of fiction)
Find latest and upcoming tech gadgets online on Tech2 Gadgets. Get technology news, gadgets reviews & ratings. Popular gadgets including laptop, tablet and mobile specifications, features, prices, comparison.
India
India under successive governments failed to grasp the true nature of the Chinese communist state, strategic affairs expert Brahma Chellaney has said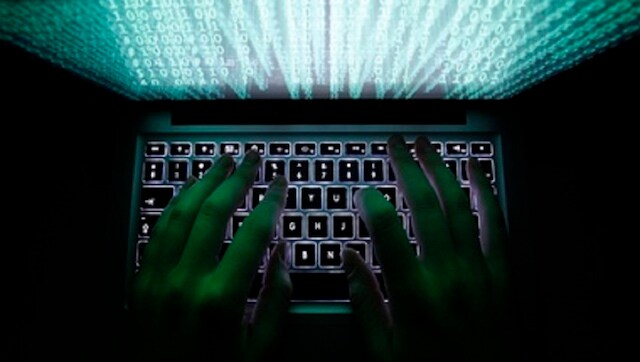 World
Zhenhua Data Information Technology Co. Limited, a Shenzen-based company, is monitoring over 10,000 prominent people and organisations in India, a report in The Indian Express said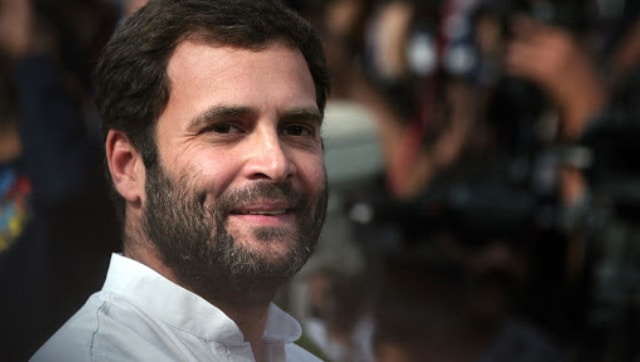 Politics
Manmohan Singh's honesty, decency and dedication are a source of inspiration for us all, Gandhi said in a tweet on Saturday