The top 10 sporting quotes of 2013
From Sachin's farewell speech to Murray's emotional words at Wimbledon and Armstrong's 'sorry' for doping -- here are 2013's best quotes from the world of sport.
Lance Armstrong
"Yes" - American cyclist Lance Armstrong finally confessed to taking performing-enhancing drugs to win his seven Tour de France titles in an interview with Oprah Winfrey.
"I am flawed...deeply flawed. I didn't invent the (doping) culture but I didn't try to stop the culture and that's my mistake, and that's what I have to be sorry for."
Armstrong, who received a life ban for engaging in what the United States Anti-Doping Agency described as "the most sophisticated, professionalised and successful doping programme that sport has ever seen" further accused authorities of making him a scapegoat for following a doping culture that was rife in cycling.
"When you see the (life ban) punishment ...I got a death penalty meaning I can't compete. I'm not saying that is unfair but it is different."
Oscar Pistorius
"I am absolutely mortified by the events and the devastating loss of my beloved Reeva. With the benefit of hindsight, I believe that Reeva went to the toilet when I went out on the balcony to bring the fan in. I cannot bear to think of the suffering that I have caused her and her family, knowing how much she was loved" - Paralympic sprinting champion Oscar Pistorius tells the court in an affidavit after he is accused of murdering his girlfriend, model Reeva Steenkamp, in his home on Valentine's Day.
South African Pistorius, the double amputee dubbed 'Blade Runner', said he shot dead his girlfriend by accident as he had mistaken her for an intruder.
Andy Murray
"I understand how much everyone wanted to see British winner at Wimbledon and I hope everyone enjoyed it. I worked so hard in that last game. It's the hardest few points I've had to play in my life. I don't know how I came through the final three points... that last game ... my head was kind of everywhere. That last game will be the toughest game I'll play in my career, ever" - Andy Murray after ending Britain's 77-year wait for a men's champion at Wimbledon.
The nerve-jangling final game dragged on for 13 minutes as Murray wasted three match points, then watched on as Djokovic squandered three break points before he finally clinched victory.
Bobby Charlton
"He is such a fantastic manager... He is a sensational person in every form. I am a director (at Manchester United) but I hardly do anything because we are winning all the time and it is all down to Sir Alex Ferguson. He would get up in the middle of the night and travel 300 miles if he thought there was a schoolboy that he could sign. He loves the game and we at the club have had nothing to do really" - England soccer great Bobby Charlton on Alex Ferguson who retired as Manchester United manager after more than 26 years.
The 71-year-old Scot stepped down after winning 13 league titles, two European Cups, five FA Cups and four League Cups with United.
Sachin Tendulkar
"My life's been 22 yards for 24 years. It's hard to believe that wonderful journey is coming to an end" - Indian cricketer Sachin Tendulkar struggled to hold back the tears as he ended his career by playing in a record 200th test. The 40-year-old hung up his bat as the sport's most prolific run-scorer, amassing 15,921 runs in tests, 18,426 runs in one dayers and a record 100 international centuries.
Lewis Hamilton
"Personally I feel for the fans because I remember the period of time when Michael Schumacher was winning. I remember waking up in the morning to watch the start of the race and then going to sleep, and then waking up when it ended because I already knew what would happen. I am pretty sure a lot of people were doing that today" - Britain's Lewis Hamilton on the domination of German Red Bull driver Sebastian Vettel, who claimed his fourth successive Formula One championship with three races to spare, and also won a record nine races in a row to wrap up the season.
Muhammad Ali
"He made us realise, we are our brother's keeper and that our brothers come in all colours. He taught us forgiveness on a grand scale. His was a spirit born free, destined to soar above the rainbows. Today his spirit is soaring through the heavens. He is now forever free" - Boxing great Muhammad Ali on the death of former South African President Nelson Mandela, who long believed sport could be used as a powerful tool to unite people.
David Ortiz
"I knew this was going to be a special year. When we started rolling, nobody ever stopped the train" - Slugger David Ortiz after the Boston Red Sox clinched their first MLB World Series at Fenway Park since the 1918 championship. The win came six months after the city was shocked by the deadly marathon bombings.
Rory McIlroy
"Golf's in a great place right now. You've got Tiger (Woods) with the five wins this year. Adam (Scott) breaks through for his first major (at the Masters). Phil (Mickelson) wins the major (British Open) he thinks he's never going to win, he's still waiting on another one (U.S. Open), and Henrik (Stenson) comes back (into form)" - Rory McIlroy on the remarkable strength in depth in the modern game.
"You've got to play really well to win now. That's why you see so many first-time winners because the fields are so deep. It is tough to win out here."
Henrik Stenson
"I would find it very surprising if we encountered any enhancing drugs in golf. I don't know what you could take to help you perform better in golf. Viagra maybe - to hit it long and straight" - a cheeky Henrik Stenson told Reuters at the Abu Dhabi Championship as the scourge of doping cast a long shadow over the sporting world.
Reuters
India
Meanwhile, a slew of BJP leaders including JP Nadda, Rajnath Singh and Smriti Irani praised the prime minister's announcements and said the decisions showed the government's committment to the public
India
Some renowned personalities swear by yoga and we often find them propagating its benefits by sharing their personal experiences with yoga practices.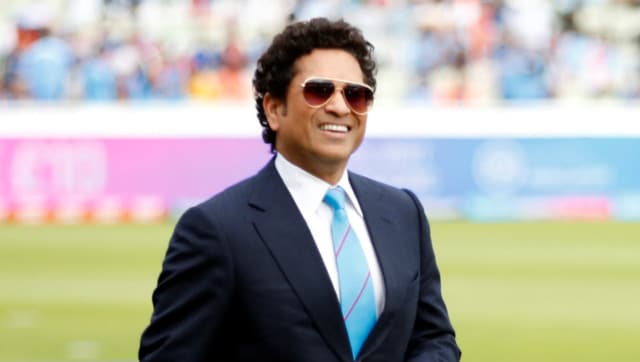 First Cricket News
The much-awaited ICC World Test Championship Final against India begins from 18 June at Rose Bowl, Southampton.