The rivalry, the food, the last supper: Fascinating life of man who cooked and cared for Senna and Prost
Leberer had to tread carefully and was forced to play a difficult and delicate balancing act as the relationship between Senna and Prost broke down in acrimony.
The breakfast of champions is not sex but muesli. Just ask Josef Leberer. Working as a nutritionist and physiotherapist in Formula One, the Austrian has been serving up his own special blend of the cereal to the sport's greats for decades.
Anonymous to those outside the paddock, Leberer has been a permanent fixture in Formula One for the past 27 years.
But he got his shot quite unexpectedly.
Leberer was a protégé of Prof. Willi Dungl, who aided Niki Lauda's rehabilitation after his near-fatal fiery crash at the Nurburgring, and was working as a therapist at his sports clinic.
McLaren – who Lauda drove for when he made his comeback – were at the time looking for a full-time nutritionist and physiotherapist, having decided to adopt a scientific approach to driver fitness that back then was revolutionary. They reached out to Dungl.
"Professor Dungl, he became more or less my mentor then and said, 'Okay I would like that you do this job,'" Leberer says in the Singapore paddock as he takes up the story.
"And after a while I thought, 'Okay, he's just talking, he just wants to keep me in the company.'"
But Dungl was dead serious and a few weeks before the start of the season a telex from McLaren team co-ordinator Jo Ramirez arrived asking Dungl to fly Leberer to Brazil for the season-opening Grand Prix.
The year was 1988 and McLaren were set to embark on an era of dominance. And here was Leberer, inexperienced, new to the sport and never having specifically worked with a Formula One driver before, flying in to tend to world champion Alain Prost and hot, young talent Ayrton Senna.
Leberer couldn't have asked for a better start, nor one with more pressure and expectation.
"We didn't have time to be nervous, I must say. We had so little time to prepare ourselves, just two weeks or whatever, just to go there, fly and doing everything, get everything together and I thought, 'Oh my God, this is completely new for me, how to do it?' Can you imagine?
"I tried to get as much information as possible from Prof. Dungl about what to do. And before I asked, 'Do you think I can do this, I'm the right man for this?' And he said, 'Oh come on, you are very good with people, you are very good in communication, you are good in therapy, you are sportive, what else do you want?'
"So it was good, it was motivating me. At the end he said, 'but over there you have to do it alone.'"
Parachuted into Formula One at short notice, Leberer arrived in Rio for the start of the season. He was only just getting settled into his new role when he was thrust in at the deep end.
Alain Prost had crashed in practice and had a headache.
"He had an accident and then they called me," Leberer says. "So then I thought, oh my God! Oh Prost, I said. More or less the number-one driver in the top team and oh my God what I'm doing now.
"Because normally, Prof. Dungl or the doctor says okay, let's do this or this or this. Now you have to make a decision, you are responsible.
"Back at the hotel Alain called me, 'Please Josef, come asap, my headache is getting worse, I need some help.' So I went to his room and started the therapy, following my intuition."
Unsure if his treatment had worked and afraid he had made the pain worse, a tired Leberer returned to his room and fell asleep. Then the phone rang. It was Prost.
"I thought, oh my God, again we have a problem.'
"And he said, 'What have you done? I have no more headache. It's great!'
"Oh my God, it was like... before I thought okay, is this my first and my last race?"
But Leberer had survived his baptism by fire. Prost went on to win the race and the 1988 Brazilian Grand Prix turned out to be the first of nearly 500 races – and still counting – that he would go on to work at over the next 27 years.
Apart from working out the knots from drivers' battered bodies or easing the strain on their muscles after stints in the car, a crucial part of Leberer's role was making sure they got the right nutrition.
He would prepare muesli for the drivers at breakfast, mixing different cereals together depending on the conditions they were racing in, and to suit their personal tastes, to ensure their body and mind were performing at peak efficiency whatever the demands placed on them in the car.
"Prof. Dungl knew that it's important to get decent food in the morning and for hard work and for concentration. Long-term you have to keep your level of energy, your brain activity and your concentration and also will power, it's important that the body is having all this special fuel," Leberer says.
He cooked food for Senna and Prost himself and was so particular that he vaccum-packed his ingredients, sourced from trusted farms and suppliers in Europe, and flew them to races around the world.
"I was cooking for Senna all the time but then also for Prost, for (Gerhard) Berger, for (Mika) Hakkinen, I was doing this many, many years and it was really good.
"I tried always to make what they liked, what Senna likes, what Prost likes. Of course it has to be healthy but it has to look good and – this is the main thing – it has to taste (good). And Prost said it even tastes good, it is not only healthy, it even tastes good. So it was very important."
Working for McLaren in the late eighties, Leberer was among those who had a rare, privileged view of the rivalry that developed between Senna and Prost, one of the fiercest in the sport and one which defined their careers.
But his role involved working with both drivers. Leberer had to tread carefully and was forced to play a difficult and delicate balancing act as the relationship between the pair broke down in acrimony.
"I was working with both drivers," he says. "They were very strong, very good, they never used me for political things, I must say, because they knew I'd do everything for them and this is not my business.
"But, of course, it was not nice for me because I'm doing food for both and we tried to bring them together to talk and it was not too bad.
"It started more or less in the second year (1989) when it became a little bit more difficult. Let's say probably the media, they over-exaggerated as well, but it's normal. They were so dominant, this was the story at the end.
"But the end was, of course, was not nice because I liked both very much. It was not easy for me, I tried to calm it down but at the end there was so much there. It was a very interesting experience for me."
Leberer's time at McLaren during the Senna-Prost years also means he is one of the few people who can offer an honest assessment of the two rivals relative to each other.
Senna's very visible commitment to driving a racing car as fast as possible combined with his complexity of character meant his appeal far outstripped Prost's. The Frenchman's understated approach to winning, on the other hand, cast him in an unfavourable light compared to Senna in some people's eyes.
But Leberer disagrees.
"No, he (Senna) was not so much better," he says. "The people, they know that Prost won four championships. And remember, the years when I was there Senna won the first one and Prost won the second one.
"So they were very equal. Both had their different styles of driving. At some circuits the other one was good, and at some circuits one was good, technically speaking. Senna had a different way, of course, to do it.
"I would not say that either of them was better. But Senna was, of course, a different personality and it was not always easy for other people with him."
Leberer may not have played favourites in the Senna vs. Prost battle, indeed he liked them both, but he grew close to Senna and formed a deep personal friendship with the Brazilian. The triple world champion soon came to rely on Leberer as a trusted confidant and the Austrian became very much a part of Senna's inner circle.
"It's more than 20 years ago already but still it was a very important part of my life, being there, having this chance, being with such an incredible man," Leberer says.
"Afterwards you just realise what this guy is – a close friend, he was a year younger than me, he's there and I never... you know...," he trails off, his eyes welling up with emotion.
"But now I just see, and I think this is great, now after so many years, his personality. His dedication for this and throwing everything, not playing around, was already fantastic. This was something special."
But close as he was to the triple champion even he couldn't quite unravel the enigma that was Ayrton Senna.
"It's difficult for me to ... I think we would need a week to talk about these things and see why, what made him so special, what made him such as a person.
"On the one side he was very shy and on the other side in the car he was so dedicated. He was finding himself in driving to... it's really difficult to say for me what it is because I was so close, and on the other side so many people, they met him or they've been close or not close and everybody has his opinion. It's not so easy sometimes.
"But he was a fantastic guy. He was brought up very nice with a family, very honest, and he was such an honest man in a way but he was so dedicated to his job, showing everything. He was a human being and a straight guy and fantastic."
Leberer continued to work at McLaren with Senna after Prost left the team for Ferrari in 1990. When Senna moved to Williams in 1994, his trusted confidant went with him.
On the evening of April 30th, 1994, after Roland Ratzenberger tragically lost his life in qualifying for the San Marino Grand Prix, a day before Senna himself would be killed, Leberer, Senna and a few friends met for dinner. It was Leberer's birthday.
"It was a very quiet evening, supposed to be a nice one, my birthday thing," he recalls.
"But it was very quiet. There were other friends. Prof. Dungl was there as well on this day and some other friends.
"It was very quiet, how to say, many thoughts... but a very sad day of course. Roland Ratzenberger had died, it hadn't happened for quite a while and it was a very difficult time I must say. And he (Senna) was very quiet and was thinking a lot. But I don't want to put something into this evening."
There are many conflicting accounts of Senna's emotional state that evening, about whether he wanted to race the next day after having been confronted by the reality of death in his profession for the first time in his career. But while Senna was undoubtedly affected by Ratzenberger's accident, Leberer says he didn't express any doubts about wanting to race.
"As you can imagine, when something like this happens, you're doubting what this would be. But he did not say, okay, I'm not racing, or I'm afraid, or whatever. He was not afraid of something, he was not afraid.
"Of course you think about it. If a friend or if a colleague is dying you think about this, about the sense, about what this is all about, but it was not a problem."
After Senna's death, Leberer returned to McLaren the following year where he proceeded to work with future double-world champion Mika Hakkinen and Scot David Coulthard. In 1997 he moved to Sauber and tended to Kimi Raikkonen during the Finn's debut year and later to Sebastian Vettel, when the talented young Red Bull-backed German was hired as the team's reserve.
Over the years, Leberer has built up a treasure trove of stories, so many in fact that he finds it difficult to pick one that specifically stands out.
"There are so many stories, I could write books! So many with Prost, so many with Senna and then Hakkinen and lots with Raikkonen as he started with me as well, and Vettel was with us, we had good, great times. So I don't want to pick a specific one because there are so many and it's not easy to talk within few minutes to go to the point.
"And now with the young guys, it's fantastic to see them – they could be my kids – to see them growing up and becoming champions.
"And you see them later, they are champions and they still know you. I think this is fantastic, they're still friendly and they're still friends."
The approach to driver fitness has evolved by leaps and bounds in the years since Leberer started out. Yet, at its core, the role he performs today for Sauber young guns Felipe Nasr and Marcus Ericsson would appear to be similar to what he did for Senna and Prost nearly 30 years ago.
But Leberer doesn't see it that way. He finds using his experience to help out younger drivers extremely rewarding and still remains just as enthusiastic about working in the sport he stumbled into 30 years ago.
"People say, oh you're still doing the same job.
"It's not the same, it's always different people and I think it's very important to support these guys and it's a great time what we're having," he says, before summing up: "I'm, let's say, a very happy man."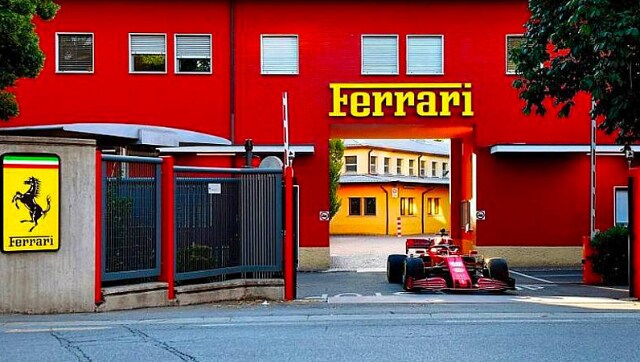 World
Ferrari suffered from a cyberattack in which the contact details of its customers got leaked. They also faced a demand for a ransom, which, they refused to pay, stating that such demands fund criminal activity and allow threat actors to continue their attacks.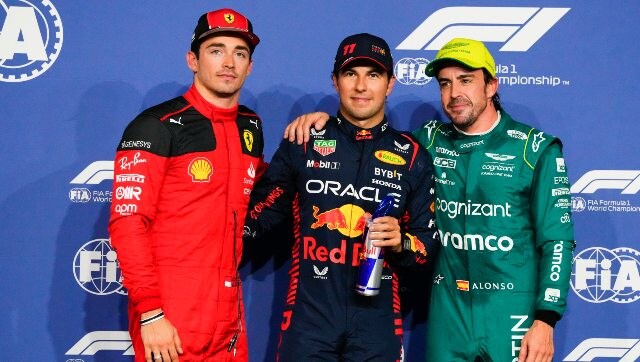 Sports
It is Perez's second career pole and second in Saudi Arabia, while Verstappen will start from 15th.
Sports
After victory in a crushing Red Bull one-two at the season-opening Bahrain Grand Prix, Verstappen leads the drivers' championship ahead of team-mate Sergio Perez