The Holy one: Jose Mourinho to voice Pope Francis in animation movie
Jose Mourinho has always proclaimed that he is special and now, after fulfilling his dream of becoming United's manager, he is turning his hand to films.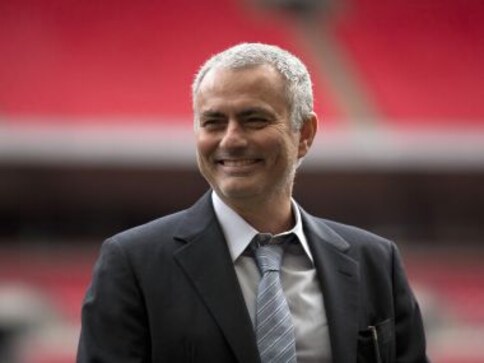 Jose Mourinho has always maintained that he was a "special one" and now, after fulfilling his dream of becoming Manchester United manager, he is turning his hand to films.
Jose's summer has taken a turn for the better with him being announced as the manager of Manchester United for the next 3 years. This was after Chelsea sacked him in December after a string of dismal results and bizarre post match conferences where he accused his players of betraying him.
But the ex-Real Madrid manager seems to be back after a minor blip. His special status is set to be reaffirmed again as he prepares to take on the voice of the head of the Catholic church.
The Portuguese will lend his voice to the character of Pope Francis in an animated film which is due for release in 2017 for the centenary of the apparition of the Virgin Mary in Fatima, Portugal.
Mourinho will be the voice of the Argentine pontiff in Portuguese, English, Spanish and Italian -- "the languages of the countries where he (Mourinho) has already been a champion", said the Portuguese production company 'Imaginew'.
Mourinho signed for Imaginew without any reticence or demand according to Rui Pedro Oliviera.
The use of Mourinho in the animated film "has already received the approval of the Vatican", said the production company.
The date for the film's release is said to be 13 May, 2017.
With AFP inputs.
also read
Football
City clinched a fifth title in six seasons on Saturday when second-placed Arsenal crashed 1-0 at Nottingham Forest
Opinion
Military dictators are terrified of popular civilian leaders and are forever conspiring to make political dissent disappear — and they are likely to succeed using the force at their command, especially in a country such as Pakistan whose people are unfamiliar with freedom and democracy
Football
Martial sustained the hamstring injury after coming off the bench against Fulham in Manchester United's final game of the Premier League season.