The 'good' to 'great' of India's all-rounders: Where do the Hardiks and Jadejas stand?
There are eight players who can be considered among the good to great of Indian ODI all-rounders from the list of 217. Fortunately enough for present day Indian cricket, both Hardik Pandya and Ravindra Jadeja feature there.
We are living in an age when such terms as 'Great', 'Legend', 'Leader', 'Rockstar' are being thrown around far too frequently and disproportionately; either too severe or too extolling. From batsmen to bowlers and from wicketkeepers to all-rounders, greatness and uselessness are applied too soon and in too lopsided a manner. In such a time when it becomes difficult to find the true value and utility of cricketers, we dig deep to find answers to questions India has been pursuing for nearly an eternity.
From one Ravi (Shastri) to the other (Jadeja), from a senior Binny to the junior, from Haryana hurricane Kapil Dev to hard-hitting Hardik Pandya, have we got the all-rounders we have always craved? Can we sustain our limited overs cricket supremacy with them for some time to come?
The answers to these questions require a careful analysis of our all-rounders.
Who are all-rounders?
Let's roll back to the genesis. Who is an all-rounder?
There is a lot of subjectivity and plenty of methods of qualitative definition to describe what and who might qualify as an all-rounder. 'The ability to both bat and bowl' is probably the most basic of such qualifying norms. Whereas, 'the potential to be picked in a team both as a batsman and a bowler automatically', is one too demanding in that measure. Notwithstanding such boundary conditions, it has indeed been difficult to quantify what or who is an all-rounder.
Was Sachin Tendulkar an all-rounder with more than 18,000 runs and 150 ODI wickets? What about Sourav Ganguly, Virender Sehwag and Yuvraj Singh? Were/are they also not among India's list of good to great all-rounders?
Defining true all-rounders needs more than just a conventional approach. Not just runs scored and wickets taken, in isolation or in combination. Not just bowling and batting averages. It goes without saying that both batting and bowling performances need to be considered simultaneously for an all-rounder. To some degree, the term 'all-rounder' has been diluted with derivative terms such as 'bowling all-rounder', 'batting all-rounder' etc. Such labels possibly come in the wake of real dearth of true all-rounders and, hence, the need to put one skill as primary and other, secondary.
To gauge the true value of an all-rounder is to understand the confidence the team management places on a player. Is an all-rounder given sufficient overs to bowl on regular basis? Does a player — claimed as an all-rounder — get enough balls showcase his batting skills? Answers to such questions illustrate how a captain's confidence and conviction is exuded on an all-rounder. A true all-rounder not only justifies a certain amount of deliveries from his quota of overs but also warrants certain number of balls to face with bat to make meaningful contributions for the team.
Moving away from traditional approach to find India's good to great all-rounders
India's ODI journey started in the 1970s, and since then, 217 cricketers have been fielded over the course of 917 ODIs. How many of them are true all-rounders? Let's take a closer look.
If we move away from traditional approach of judging our players, we can find our all-rounders with some certainty. Not just by runs scored and wickets taken but by something more effective. We, therefore, sort and filter the universe of players (217) by number of overs bowled and balls faced per match across their career span to judge their bowling and batting capabilities respectively. No wonder then that a Tendulkar or Ganguly would rank high in the list of balls faced per match as class batsmen and entrusted openers.
However, had they been same reliable with the ball, their captains (often, they themselves) would have trusted them with sufficient number of balls per match as well. This argument alone separates the all-rounders from the rest. A Sehwag bowled a paltry 2.97 Overs/match, a Ganguly an even lower 2.46 Overs/match. Yuvraj (2.76), Sachin (2.9), all lie in between. The Suresh Rainas and Dinesh Mongias bowled even less. None of them, with such trivial bowling contributions across their careers, can be called all-rounders.
Let's look at the other extremes, are the Madan Lals, Javagal Srinaths, Ajit Agarkars, Harbhajan Singhs, R Ashwins and Axar Patels — who bowled between seven and nine overs per match — all-rounders? Well, not really. Lal, in a 65-match long ODI career, had faced just 645 balls with bat — a 9.63 balls per match. Srinath, 4.84 balls/match; Agarkar, 8.24 balls/match; Harbhajan, 6.42 balls/match; Ashwin, 6.99 balls/match and Axar, a meagre 5.83 balls/match. If they were good batsmen, would not they have faced more number of balls? These numbers suggest that they are frontline bowlers with sporadic batting contributions. None of them are all-rounders in true sense.
One may argue, the parameter, balls/innings is a better metric than balls/match. Either way, things do not change meaningfully.
We leave out all Indian cricketers who have faced less than 10 balls/match and bowled less than four overs/match and the list gets truncated to 27 (from 217). To factor in consistency, we then look for players who have played 10 or more ODIs. This check rules the likes of Abid Ali, GK Bose, Sarandeep Singh, Utpal Chatterjee, BS Chandrasekhar, S Sriram, A Mithun and AV Mankad out of contention.
Are the Jadejas and Pandyas good enough? During the recently-concluded series between India and West Indies, when Harsha Bhogle asked Sir Vivian Richards about who among the current Indian players steal his heart (if any), Viv's eulogy of Hardik was invigorating. Invigorating as Hardik is just 23 years and 17 matches old.
It is probably too early to compare Hardik with the likes of Kapil and conclude that India's quest for a Kapil-like (or a Jacques Kallis-like?) all-rounder has come to an end at last.
What about Jadeja? A Jadeja is as different from a Hardik as a slider is from a bouncer and a pull shot is a from whack over mid-wicket. Barring these differences, there are a lot of similarities though. The agility in the field, ability to add variations to the attack, adding quick runs for the team and, obviously, their rockstar dispositions. In both similarities and dissimilarities, they complement each other to drive India towards a balanced side.
All said and done, how do they stand with their numbers as great all-rounders? Let us talk about the averages now. Batting and bowling averages — though do not speak everything about an all-rounder — serves well as reference points.
Below are how the batting (in blue) and bowling (in red) averages stack up for the all-rounders. If anything better than 20 can be considered a good batting average, the likes of HH Kanitkar, Roger Binny, Nikhil Chopra, Sanjay Bangar and Karsan Ghavri miss out, having failed to achieve a decent (20+) batting average. On the other hand, if a bowling average of more than 40 is any indicator of lackluster and spendthrift bowling, some all-rounders such as Reetinder Sodhi, AK Sharma, Jai P Yadav, Robin Singh, Mohinder Amarnath and Yusuf Pathan fail to keep their place as quality bowlers.
Who makes the cut then? There are eight players who can be considered among the good to great of Indian ODI all-rounders from the list of 217. Fortunately enough for present day Indian cricket, both Pandya and Jadeja feature there. Pandya with the highest batting average and Jadeja with figures as good as Ravi Shastri (Notice the similarities in number of matches, batting and bowling averages). Oh wait! There's a Stuart Binny and an Irfan Pathan sneaking in this list too.
Is the future secure?
Numbers though don't lie, often fall short to present a complete picture. In India's perennial search of all-rounders and amid growing frustration, we often tend to accept and brand any act of bowling and batting ambidexterity with all-rounder tags. 'Bits and pieces', might be effective on occasions but can never fill the shoes of true all-rounders. We must hence be watchful.
With an Irfan Pathan, whose international career has not progressed for years now, a Stuart Binny filled with sporadic appearances and inconsistencies, a Jadeja not leaving us with much comforting and assuring memories of match winning abilities in recent or distant past and a Hardik Pandya who still has a long way to go to establish himself as a tested and tried all-rounder, we can be all but overwhelmed just yet with the all-round resources we have got at our disposal. But there is a bunch of promising others waiting in the wings too.
For a team to reach the pinnacle of ODI success in today's scheme of things, it is immensely important to get services of hardworking, disciplined and penetrative all-rounders. In a short-time, as we are due to lose some of our veterans from the team, it becomes even more reason to find and groom world class all-rounders.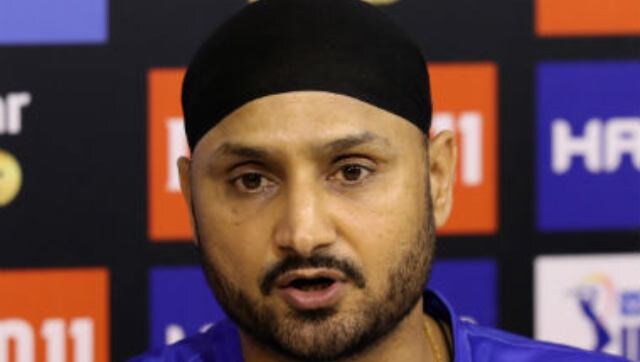 First Cricket News
Karthik said the veteran of 700-plus international wickets has overwhelmed everyone by his work ethic in the last one week after he joined the IPL side.
First Cricket News
Deep down, Harshal Patel will be thrilled to contribute towards RCB's victory and in the process becoming the first bowler in the IPL to take five wickets against the Mumbai Indians.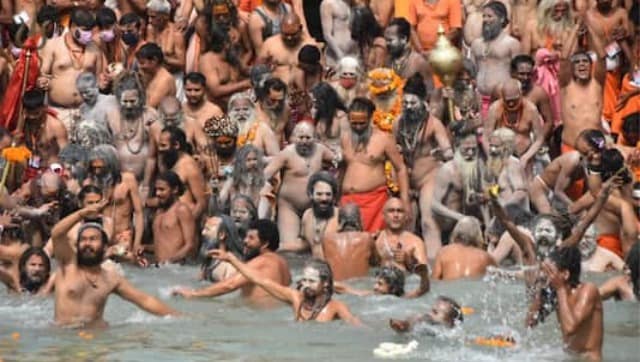 India
Modi tweeted that he spoke to Swami Avdheshanand Giri of Juna Akhara over telephone and inquired about the health of saints