The definitive guide to Sachin Tendulkar's career
It's been a long career and along the way there have been plenty of milestones. Here's a detailed look at the facts and figures that defined Tendulkar.
It's been a long career and along the way there have been plenty of milestones. Here's a detailed look at the facts and figures that defined Tendulkar.
1988: At 14, Sachin Tendulkar added 664 runs with Vinod Kambli without being separated for Shardashram Vidyamandir against St Xavier's at Azad Maidan. Kambli made 349 not out, Tendulkar 326 not out. It remained the highest partnership recorded in any form of cricket, until 2006.
1988: Scored his maiden first-class century - vs Gujarat in the Ranji Trophy. He entered the record books at age 15 years 232 days by becoming the youngest Indian to score a century on first-class debut.
1989: Scored a century on debut in Irani Trophy at age 16 years 197 days. He represented Rest of India against Delhi at the Wankhede Stadium.
Made his Test debut at age 16 years 205 days against Pakistan to become youngest Indian and third (at that time) youngest player of all time.
1990: At Old Trafford, Manchester, he saved India from defeat at the age of 17 years 112 days to become the youngest Indian and the second youngest ever (at that time) to score a Test century after Pakistan's Mushtaq Mohammad.
1991: With an innings of 159 for West Zone in the first innings of the quarter-finals against East Zone at Guwahati he became the first batsman to complete a unique treble of centuries on debut in Ranji, Duleep and Irani Trophies.
1992: On November 14, on the second day of the Test against South Africa at Durban, he became the first victim of the third umpire, an innovation tried out for the first time. Third umpire Karl Liebenberg adjudged him out in a tight decision when on-field umpire Cyril Mitchley at square leg referred the decision 'upstairs' even as Jonty Rhodes combined with Andrew Hudson to achieve the milestone.
1993: In the Hero Cup five-nation tournament in November, he was surprisingly asked to bowl the last over against South Africa who needed six runs, with two wickets left, helped India pip the visitors to the post.
1994: Asked to open the innings against New Zealand at Auckland as the result of Navjot Singh Sidhu pulling out of the team with a stiff neck, he scored a masterly 82 off 49 balls with just 22 scoring shots to herald his arrival as a murderous opener in ODIs.
His first ODI century came five years after his international debut against Australia in the Singer Cup match in Colombo on September 9.
1995: Married paediatrician Dr Anjali Mehta in Mumbai in May.
Watching TV at his Adelaide home, Don Bradman told his wife, the Indian wizard's batting technique was similar to his own.
1996: Was named captain of the Indian team for the Singer Cup one-day tri-series in Sri Lanka and the Sahara Cup Friendship one-day series against Pakistan in Toronto, Canada.
1997: Even though India were crushed by South Africa in the second Test at Cape Town, he and Mohammed Azharuddin put on 222 in 40 overs which had fans, critics and even members of the opposition raving. Tendulkar was last man out for 169, inclusive of 26 boundaries.
Described India's defeat against the West Indies in the third Test at Barbados as "one of the most disappointing moments" in his career. Chasing 120 on the fourth day for what would have been India's third victory in the West Indies in 50 years, India were bundled out for 81.
Got chosen as one of the five cricketers of the year by Wisden Cricketers' Almanack.
1998: Sacked as captain on January 2. Under his captaincy, India had lost 31 out of 54 ODIs, won 17, one tied and five abandoned games. As captain, he had managed a disappointing 1739 runs at an average of 37.00. In 17 Tests as captain, India won three, lost four and drew 10 with him aggregating 1195 runs at 45.96 with four 100s and four 50s.
After being sacked, he immediately played a prominent role in India's 18-run win over Pakistan in the preliminary game of Silver Jubilee Independence Cup in Dhaka, scoring 67 off 44 deliveries and adding 112 in partnership with man of the match Mohammed Azharuddin (100) off 84 balls.
His 204 not out (then his best in first-class cricket) off 192 balls for Ranji Trophy champions Mumbai at the Brabourne Stadium set the tone for the Test series against world champions Australia. His mauling of Shane Warne (he finished with figures of 16-1-111-0), then considered the greatest spin bowler in the world along with Muttiah Muralitharan, will long linger in the memory of those who were present.
Sachin hammered the Australian attack to score 80 in the Coca Cola Cup in Sharjah, the highest score of the match but his effort was not enough to prevent the Australians from defeating India by 58 runs.
In the return match against Australia, India needed 285 to win and 254 (reduced to 276 and 237 following a sand storm which prevented four overs from being bowled) to qualify for the final on run rate.As the sandstorm refused to abate, he nearly steered India to victory with a memorable 143 off 131 deliveries inclusive of nine fours and five sixes. India lost the match, but qualified by beating New Zealand on net run-rate.
This was followed by another innings of rare vintage on Sachin Tendulkar's 25th birthday at Sharjah against Australia, the master blaster plundering 134 off 131 balls (12 fours, three sixes) to enable India to win easily by six wickets, with nine balls remaining.
On 14 May, he missed an ODI for the first time having appeared in 185 consecutive ODIs for India.
Set a world record for the opening wicket when putting on 252 runs from 43 overs against Sri Lanka along with Sourav Ganguly in the final of the Singer Nidahas Trophy tri-series (also featuring New Zealand). Tendulkar scored 128 from 131 balls.
On August 29, he was awarded the prestigious Rajiv Gandhi Khel Ratna award, the only cricketer to receive it.
On September 26, Sachin Tendulkar scored his 18th ODI century at Bulawayo in the ODI series against Zimbabwe to erase Desmond Haynes' world record.
1999: In Chennai, he scored a great hundred (136) in vain in the first Test against Pakistan. Was awarded the Man of the Match despite India's loss. Mongia joined Tendulkar at the crease when the score was a paltry 82-5, with the top order suffering a total collapse at the hands of the Pakistani quickies and Saqlain Mushtaq. Tendulkar, with the support of Mongia brought India within 17 runs of the desired target - 271. Tendulkar batted for 405 minutes and hit 18 fours. After Tendulkar's dismissal the team collapsed and India lost by 12 runs. He had scored a duck (0) in the 1st innings, his first duck after 20 Test matches.
In the World Test Championship game at Kolkata, he was adjudged run out by substitute fielder Nadeem Khan for 9, after colliding with bowler Shoaib Akhtar His dismissal sparked off a near-riot. With missiles flying in the stands, Jagmohan Dalmiya paraded ST on the ground to pacify the irate crowd. The final day when Pakistan won by 46 runs after 10 minutes was played before empty stands.
Received the Padma Shri on March 23.
Two months later, he featured on the cover of Time magazine (Asian edition).
His father passed away on May 18 at his Bandra residence during the 1999 World Cup on the night before India's match against Zimbabwe which India lost by three runs in the last over. Tendulkar rushed back to Mumbai for his father's funeral. After the last rites, he rushed back to England for the crucial match against Kenya at Bristol where he (140*) was involved in an unbeaten stand of 237 in 29.1 overs with Rahul Dravid (104*). He dedicated the century to his father. He said he had been motivated to answer his country's call by his mother who said his father would have wanted him to go back.
Completed 8,000 runs in ODIs in his 217th match at the age of 26 years and 45 days -v Pakistan at Manchester.
Reappointed captain on July 28 in place of Mohammed Azharuddin after tremendous suspense over whether he would accept the honour again. His mysterious absence from Mumbai made the speculation all the more acute.
Was back in action in October after his back surgery. Controversy erupted in a big way in the third Test against New Zealand at Ahmedabad when he refused to enforce a follow-on after India were leading by 275 runs and enabled the visitors to draw the Test.
Scored his first double century in Test cricket in October against NZ at Ahmedabad (494 minutes, 344 balls)--10 years after his Test debut.
On November 8, scored his then highest One Day International score - 186* against New Zealand in the 2nd ODI at Hyderabad. This was also then the highest score by an Indian batsman in ODIs, beating Ganguly's 183. Also for the first time Tendulkar carried his bat through full 50 overs.
He also featured in a stand of 331 in 46.2 overs for the second wicket with Rahul Dravid. In the match India's 376 for two was the second highest ODI total of all time and the partnership the biggest ever partnership.
2000: Was declared out LBW in the Melbourne Test after ducking and being hit by McGrath's bouncer that kept low, which lead commentators to coin the term "shoulder before wicket".
Won his second Man of the Series award in a Test series – v Australia in Australia by
aggregating 278 runs at an average of 46.33
Completed 9,000 runs in ODIs in his 242nd match at the age of 26 years and 330 days
Completed his 6,000 runs in Test cricket in 76th match – v South Africa at Bangalore
Scored his 25th ODI century
Scored 9000 runs in One Day Internationals.
2001: In the memorable Kolkata Test against Australia, which India won by 171 runs, he played a major role by taking the wickets of Matthew Hayden, Adam Gilchrist and Shane Warne, after VVS Laxman (281) and Rahul Dravid (180) had turned the match on its head with Harbhajan Singh also chipping in with a hat-trick, the first by an Indian in Test cricket.
On March 31, he became the first batsman to score 10,000 runs in ODIs in the course of his 139 against Australia at Indore.
On August 14, he missed a Test for the first time (injury on right foot) against Sri Lanka. Before that, he had appeared in 84 consecutive Tests for India.
In the Port Elizabeth Test on the tour of South Africa, six Indian players, including Tendulkar were hauled over the coals by match referee Mike Denness and fined for what he considered "excessive and intimidatory appealing" and "showing dissent" at the umpires' decisions. The charge against Tendulkar (without reference to the field umpires) was that he had tampered with the ball while bowling. Charging Tendulkar for "bringing the game into disrepute", Denness fined him 75% of his match fees and slapped a one Test ban suspended until December 31. Tendulkar said later in India that he did not intend to go against the rules and spirit of the game and was merely cleaning the ball.
With BCCI chief Jagmohan Dalmiya demanding that Denness be sacked for the remainder of the series, South Africa's Dennis Lindsay replaced Denness for the third match that was termed unofficial.
In November, he completed his 7,000 runs in Test cricket in 85th match – v South Africa at Bloemfontein.
In December, he faced negative tactics by Ashley Giles under the instructions of England captain Nasser Hussain. At Bangalore he was stumped (by James Foster) for the first time in a Test in his 143rd innings.
2002: On January 27, Tendulkar's agent Mark Mascarenhas was killed in a car accident
On January 28, completed his 11,000 runs in ODIs in his 284th match at the age of 28 years and 279 days against England at Kanpur.
Completed 8,000 runs in Test cricket in his 96th match – v West Indies at Kingston.
On August 23, he crossed Don Bradman's tally of 29 centuries by scoring 193 against England at Leeds.
On September 5, he became the youngest player ever to play in his 100th Test Match (v England at the Oval) aged 29 years 134 days.
In December, Wisden rated him as the second greatest Test batsman ever, behind the legendary Don Bradman.
2003: On March 1, he played a memorable innings of 98 off just 75 balls in World Cup clash against arch-rivals Pakistan, chasing a target of 274.
Ended the World Cup 2003 with 673 runs at 61.18 - the highest tally by any batsman in a single edition of World Cup.
In August, he drew flak for a duty waiver on his Ferrari, gifted to him by the Fiat group on his passing Don Bradman's record of 29 centuries.
2004: Following a slump in form when New Zealand toured India and during the early part of the 2003-04 tour of Australia, Sachin Tendulkar scored 241 not out in 613 minutes in January in the final Test at Sydney which was his longest innings, which was notable for his Spartan discipline in refusing to rise to the off-side bait set by Steve Waugh. He did not play a single cover-drive during this innings.
On the tour of Pakistan, he scored a sterling 141 in the ODI at Rawalpindi, a match India lost. This was the first ODI century by an Indian in Pakistan. India went on to win the series 3-2.
Completed 13,000 runs in ODIs in his 330th match.
Also became the first player in ODI history to win 50 Man of the Match awards.
Completed his 100 catches in ODIs and completed the allround treble of 10,000 runs, 100
wickets and 100 catches
Notched up his 33rd Test century at Multan. Sehwag scored a triple century in the match, which India won by an innings and 52 runs. Sehwag added 336 for the third wicket with Sachin, who was denied a double century when, with his score on 194, stand-in captain Rahul Dravid decided to close the innings.
Equalled Sunil Gavaskar's world record 34 test centuries in the first test against Bangladesh.
became only the third player in history, after Gary Kirsten and Steve Waugh, to score centuries
against all test-playing nations.
In August, a tennis elbow injury surfaced for the first time during the Videocon Cup in Holland which forced him to miss the Champions Trophy in England, and then first two Tests against Australia in the home series.
Scored his highest Test (and first-class) score, 248 not out, in the first Test at Dhaka in December. This innings enabled him to draw level with Sunil Gavaskar's 34 Test centuries. With this hundred he also achieved the distinction of scoring a century against all other 10 Test-playing nations.
2005: On March 16, he became the fifth batsman to aggregate 10,000 Test runs in the course of his 52 against Pakistan at Kolkata.
In May, he underwent surgery for the tennis elbow and had to miss the triangular series in Sri Lanka, a tour to Zimbabwe, and the Super-Series in Australia.
On October 25, he made a roaring return to international cricket, with a 93 off 96 balls against Sri Lanka at Nagpur.
On November 25, he became the most capped player in ODI history by appearing against South Africa at Kolkata, moving ahead of former Pakistan allrounder Wasim Akram's tally of 356 matches.
Scored his 35th Test hundred at Ferozeshah Kotla, Delhi against Sri Lanka, thus moving ahead of Sunil Gavaskar's tally of 34 centuries. He dedicated the record-breaking century to his father.
2006: Set a new world record by completing 14,000 one-day runs en route his 39th century in the first one-day international against Pakistan in Peshawar.one-day international against Pakistan in Peshawar.
Played his 132nd Test, the most by any Indian ever, at his home ground in Mumbai.
On March 19, he was booed perhaps for the first time on a cricket ground (that too by his home crowd) after making 1 in 33 minutes against England. India ended up losing the Test at the Wankhede Stadium.
Missed the one-dayers against England and the tour to the West Indies as he headed to England for surgery on his right shoulder.
On September 14, he made a spectacular comeback with 141 off 148 balls against West Indies in a DLF Cup match at Kuala Lumpur. India went on to lose the match by D/L method though.
2007: In May, he was "rested" for the first time in his career - for the three-match ODI series against Bangladesh. He scored back-to-back centuries in the two Tests that followed.
Was finally a part of a series-win outside the subcontinent as India beat England 1-0 in England. Tendulkar made 228 runs at 38.00
On October 11, played his 400th ODI v Australia at Baroda.
2008: On March 2, he scored his first ODI century in Australia in first final of the CB Series, helping India to achieve their first tri-series win on Australian soil.
In October against Australia at Mohali, he eclipsed Brian Lara's Test aggregate record of 11,953.
2009: Awarded the Padma Vibhushan.
On November 5, Sachin Tendulkar he carved a brilliant 175 off 141 balls against Australia, chasing a target of 351. The rest of Indian batsmen choked after his dismissal. He completed 17,000 ODI runs during this knock.
On November 20, he became the first batsman to complete 30,000 runs in international cricket in the course of his unbeaten 100 against Sri Lanka at Ahmedabad.
2010: On February 24, he scored the first-ever ODI double century - 200* at Gwalior against South Africa
Became the most capped player in Test cricket (169 Tests) when he took the field for the third and final Test against Sri Lanka at the P Sara Oval.
Received an honorary rank of Indian Air Force Group Captain at a function in New Delhi on September 3.
On October 6, he won the coveted Sir Garfield Sobers Trophy for Cricketer of the Year at the ICC awards.
On October 10, he became the first batsman to aggregate 14,000 runs in Test cricket in the Bangalore Test against Australia.
The next day, he reached his hundred with a six off Nathan Hauritz - the fifth time he was reaching the three-figure mark in this fashion - most by any batsman in Test history.
Became first Indian batsman to score SIX Test hundreds in a single calendar year.
Became the first batsman to score 50 Test centuries.
2011: Became first player to score 100 centuries in international cricket.
Finally achieved his dream of being part of a World Cup-winning team when India beat Sri Lanka in the final on his home ground – the Wankhede Stadium in Mumbai on April 2.
Became the first player to appear in 100 overseas Tests when he appeared against England at Nottingham.
Was dismissed on 91 against England at the Oval - ninth dismissal in nineties for him in Test cricket. With this he equalled Michael Slater and Rahul Dravid's world record of most dismissals in the 90s.
2012: Became the first active sportsperson to be nominated to the Rajya Sabha.
Finished his ODI career with a world record of 463 matches, 18,426 runs, 49 hundreds, 96 fifties, 62 man of the match and 15 man of the series awards.
Hit 2 sixes off his first two balls in India's fourth innings successful chase against Australia at Chennai.
2013: Equalled Sunil Gavaskar's Indian record of scoring most (81) centuries in first-class cricket. Also became the quickest to 4000 runs in Ranji Trophy.
Became first sub-continent player to aggregate 50000 runs in all recognised cricket (first-class, list A and Twenty20s).
First Cricket News
Pace bowlers Muhammad Abbas and Naseem Shah have also won back spots in the Test squad that will play two games against the West Indies in Jamaica.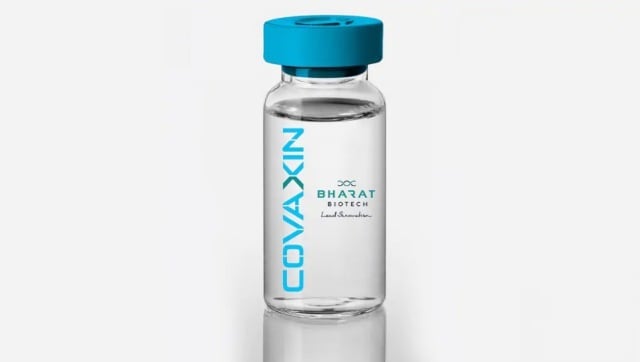 India
Covaxin had earlier suffered a similar impediment in securing World Health Organisation approvals after the world body said it needed more research data before it can grant the EUL
First Cricket News
Russell is currently in the UAE to take part in the remainder of PSL 2021 that was suspended in March following COVID-19 cases inside its bubble.