The biggest football hoaxes: From fake sheikhs to fake teams
For everything that that makes you drop your jaw for a wonderful moment of magic on the pitch, there is usually one that forces you to get a shovel to prise it off the floor when you look at some of the more incredulous stories of the beautiful game.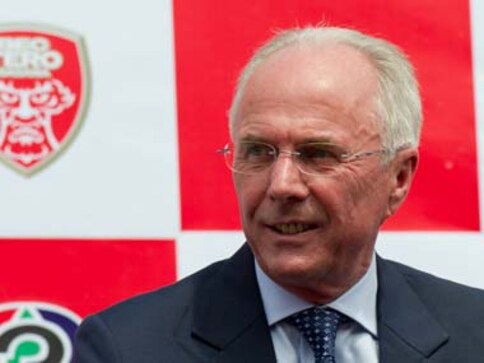 The international break – and this one is rather long – allows me to store my bottle of vitriol and recharge my invectiveness as I take a look at the flip side of football.
For everything that that makes you drop your jaw for a wonderful moment of magic on the pitch, there is usually one that forces you to get a shovel to prise it off the floor when you look at some of the more incredulous stories of the beautiful game.
This is a compilation of the Five Biggest Hoaxes in World Football.
5) Sheikh it up, Sven
In 2006, news broke of a potential deal between a Sheikh from the United Arab Emirates involved in a consortium to buy Aston Villa Football Club with then England manager Sven-Goran Ericsson to be installed as the new coach.
Being flown out to the seven-star Burj al Arab hotel in downtown Dubai, just five months before England were scheduled to participate at the 2006 FIFA World Cup in Germany, to discuss the possibility of bringing in some of his star players to Birmingham.
Chief among them was David Beckham, who was apparently unhappy with the situation at Real Madrid. The Swede said: "I know for sure he wants to come back to England ... if it's a London club, he will come tomorrow. And it's up to me to convince him Birmingham is the right place to be."
The alleged reason that Aston Villa was discussed was because Ericsson described him as "an old man…he is sick."
In addition, he spilled the beans on three other England players. Rio Ferdinand was described as "too lazy", Wayne Rooney's temperament, he speculated was caused by his upbringing in a poor family and Michael Owen was at Real Madrid because of the salary they paid him, despite being unhappy in the Spanish capital.
All that would have been fine and well if he was indeed talking to a Sheikh, but this incriminating information had been inadvertently told to Mazhar Mahmood, an undercover journalist for the News of the World tabloid, which has since been closed because of the phone-hacking scandal in Britain.
4) A fake football team
In 2010, before Bahrain's AFC World Cup qualifiers, they beat the Togolese 3-0 in a friendly at the National Stadium in Riffa, Bahrain. Josef Hickersberger, who was then the coach of the team, called the game boring and questioned the match fitness of the opposition players.
With good reason. Turns out that the Togolese team that was sent to Arabia was a fake. As incredulous as it may sound, a team of impostors played in that game. On further investigation, the Togolese Football Federation said they had received no word on this team and were unaware that such a football game had ever been played.
FIFA and the Togolese Federation opened an investigation into the game, and the culprit was soon exposed.
Although the names of the players who took part in that game are not known, the mastermind behind what is probably the most embarrassing incident for the country was former coach Bana Tchanile.
Having already been banned before for taking Togolese players to Egypt without permission, Tchanile was slapped with a three-year ban from all forms of the game. He later apologised to his country for the ignominy he had brought upon them.
A BBC report says that he did so because he was frustrated with the lack of opportunities youth players received in the senior football team.
3) The investor that wasn't
In 1990, Aldershot FC were steeped in debt and owed half a million pounds to potential investors. On the verge of facing sanctions, they were saved by 19-year-old Spencer Trethewy, in the final throes of public school – which would obviously raise eyebrows – but with £200,000 to his name – which would surely crack smiles.
Pledging this money to the Shots in exchange for a place on the Board of Directors, it was later unearthed that he had borrowed most of this money and was in no way capable of paying it back. After three months in the club's boardroom, Trethewy was found guilty of fraud and sentenced to 25 months in jail, which on appeal was reduced to eleven months.
2) The Qatar (not just yet) Dream League
On the 13th of March, British newspaper The Times carried a story about a summer tournament in the Arab nation called the Qatari Dream Football League, where Europe's finest would be invited to play exhibition games in an attempt to provide a boost to football awareness in the country.
'Sheikhs shake world game' read the headline on the back page of the newspaper, with the article claiming that all participating teams would get up to £175 million over the course of two years and that four Premier League teams were being targeted.
Impressive, but fake.
The 'journalistic nightmare' was originally uncovered by Oliver Kay, a writer for the paper with connections inside several European football clubs including Paris Saint-Germain. One such individual at the Parisian side was in communication with both the owners and the paper.
Kay had picked up plenty of information from this source in the past, all of which was trustworthy and reliable and could therefore bank on the Dream Football League news being right. In addition, if there was one nation that actually had the resources to pull this off.
But as he rang up several other clubs, possibly in an attempt to flesh out the article further, he began to receive answers that would turn the story upside down. All the answers were off the record and fell into two categories. One: they had no idea of the concept. Two: they were aware of such a programme in the works and they were also aware of the £175 million figure being mentioned, but they all presumed that this would not happen and even if it did, they would not be involved.
It turns out that in the rush to be the first to publish this article, The Times had foregone the stringent checks that accompany publication. The issue is now being looked at by the London-based paper's internal ombudsman.
After the article was published, Times Football Editor Tony Evans penned an article titled 'When we are wrong, we will hold our hands up. It is the right thing to do' where he spoke in detail of what has just been mentioned and apologised on behalf of everybody about the fake story their paper carried.
1) "Ali Dia, you liar, you liar"
Having failed trials at Port Val, Gillingham and Bournemouth, Senegalese forward Ali Dia was playing for Non-League side Blyth Spartans when he was offered a month's contract by then Southampton manager Graeme Souness in 1996 after receiving a call from George Weah with the Liberian legend saying that Dia was his cousin and had played 13 times for his nation and was an up and coming star at Paris Saint-Germain.
Although Harry Redknapp at Portsmouth did not buy this, Souness acquiesced and gave Dia the number 33 shirt. His moment of glory came on the 23rd of November that year when he came on for the injured Matt le Tissier in a 2-0 defeat against Leeds.
'Le Tiss' had this to say about the man who replaced him, calling him Bambi on ice: "His performance was almost comical. He kind of took my place, but he didn't really have a position. He was just wondering everywhere. I don't think he realised what position he was supposed to be in. I don't even know if he spoke English - I don't think I ever said a word to him. In the end he got himself subbed because he was that bad."
Everybody was surprised when Dia had been named on the bench for that game, but nobody discussed it because the mood was sombre after that Leeds defeat.
The squad never saw him again. He was asked to report for a medical check-up but was never seen after that. Soon afterwards, news of the hoax began to filter through the dressing room. Souness never discussed the issue because he had been made to look 'very, very silly'.
It was later discovered that Dia had asked one of his cousins to place the hoax call and he was in no way related to Weah. The information about him playing for club and country was also false.
Despite Southampton's recent successes up the English table, Dia's infamy is seldom forgotten by Saints fans. He has become a cult figure at the club for all the wrong reasons and his shirt is one of the highest-selling in the history of Southampton Football Club. The chant 'Ali Dia, you liar, you liar' is still very popular with Southampton fans.
Sports
The match is part of India's preparation for the forthcoming AFC Asian Cup Qualifiers Final Round scheduled to be held in Kolkata from 8 June.
Sports
Former India football Gouramangi Singh and ex-Kerala Blasters player Darren Caldeira weigh in on what India can do to address their goalscoring problems.
Sports
Boehly's group of investors includes fellow Dodgers co-owner Mark Walter, Swiss billionaire Hansjoerg Wyss and US investment firm Clearlake Capital.