That Sachin Tendulkar felicitated Sakshi, Sindhu is the fundamental problem of sports in India
Even in their brightest moments, PV Sindhu, Sakshi Malik and Dipa Karmakar will have to concede the focus of attention to a former cricketer, Sachin Tendulkar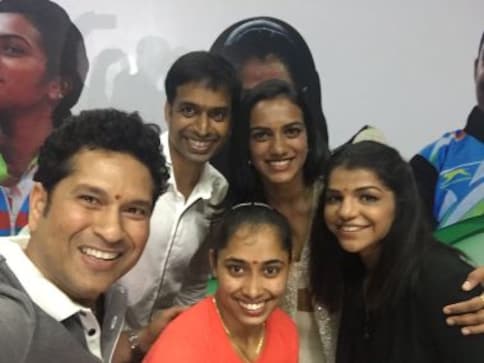 "Sachin Tendulkar lauds Rio winners"
"Sachin Tendulkar hands BMWs to Rio Trio"
And right here, ladies and gentlemen, in headlines such as these, lies the fundamental problems of sports in this country. The reason why a silver or a bronze medal feels like we've achieved the world. Because even in their brightest moments, PV Sindhu, Sakshi Malik and Dipa Karmakar — silver medal winning badminton star, bronze in women's 58-kg freestyle wrestling, and a most respectable fourth place finish in women's gymnastics vault, respectively — the focus of attention is on the cricketer.
They are the side shows and he is the showstopper. They, the lesser personalities, so wholly fortunate to be in the presence of the great cricketer, to be able to receive from him.
Yes, the great and wonderful Tendulkar is arguably the greatest sportsperson this country has ever produced. But the Rio Olympics had nothing to do with him. All attention, all praise should ideally be heaped on the athletes who performed magnificently and exceeded expectations, who beat the odds, in spite of a sporting culture that seems to be more concerned about useless bureaucrats who head our myriad sports councils and departments, our politicians and their offspring, who manage to worm their way into any ridiculous and impractical position part of these time-warped council and departments.
But India lives for cricket and Bollywood, or rather, the majority of this country does. So, from a most strict commercially-viable perspective, one does understand that the Bollywood-cricket combination, and the personalities that it spews, remain the most visible and the most celebrated.
But the argument is for a wider and more vibrant sporting palette. And where they should not tread, Bollywood and cricket should not. Stay away as far as they can, they must with all the courage and pride that they can muster.
The public does not need a Virat Kohli to star in an Olympic-centric ad, it does not need actor and escape-artist extraordinaire Salman Khan to be the representative or face or whatever of the Olympic contingent. What it needs are resources, both privately or publically funded, to be allocated to the athletes and their coaches and trainers and their infrastructure. But alas, most of whatever resources that are made available are first eaten up by superfluous individuals in superfluous positions, and that superfluous sports association and department.
What we need nothing of are the official who appoints his son as team doctor, when what the son practices has nothing to do with the requirements of the sport; the ones who are not available to hand water to a runner during her marathon.
They are as much an indictment of India's Olympics debacle every four years as they are of a nation that sees hierarchy in every sphere of the daily. The leeway that a deemed "very important person" is given in the multitude of the most mundane of things is a symptom of the failures of a nation of 1.2 billion people in sporting arenas. The flight that needs to wait longer than it should because a politician and his handlers could not be bothered to arrive on time, even though his loud and rude envoy of armed personnel and the ubiquitous red and obnoxious beacon light atop his vehicles would have cleared the roads for him. Because these attitudes manifest themselves succinctly when we shift our antennas to sports and games.
The unknown athlete is not as important as the president of his or her sport's association, who in turn is less important than the politician heading the Sports Ministry, who is still not as important as the Bollywood star and/or cricketer, who is appointed the face or ambassador of the sport.
The simplest answer to the country's repeated failures at Olympic events is a pretty simple one: There exists very little of the necessary infrastructure in any of the Olympic disciplines for the country to be able to produce the best available talent. Cricket prospers because of the systems in place, the leagues and competitions in every age group. By the time a national team is assembled, only the best performers and most gifted ones are part of a pool to choose from. Create semblances of that in various other disciplines, and the chances of improving our tally at in the next Olympics in Tokyo and four and eight years after that are greatly enhanced.
Find latest and upcoming tech gadgets online on Tech2 Gadgets. Get technology news, gadgets reviews & ratings. Popular gadgets including laptop, tablet and mobile specifications, features, prices, comparison.
Sports
PV Sindhu said players would have to get used to the new normal of playing without the noise and energy of spectators with the effects of COVID-19 expected to be last for quite some time.
Sports
The badminton players trained after Sports Authority of India decided to resume national camp for eight Olympic hopefuls following Telangana government's approval on 1 August.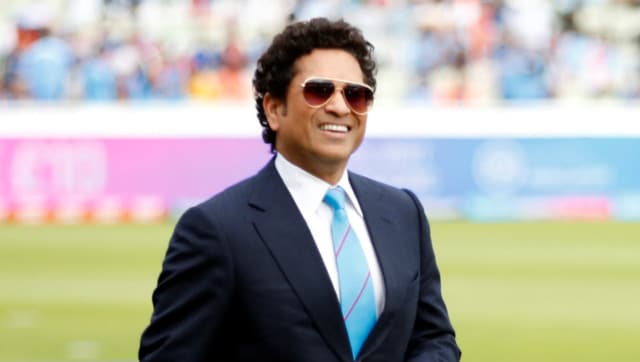 Sports
The runners, each running in his or her own respective city, across the world, will take part in four different categories - full marathon, half marathon, timed 10k and the 5k run.