Thank goodness I don't drive in India: Lewis Hamilton
Hamilton likes to be in the thick of things all the time. That is why he has visited India seven times already, even though he cannot figure how the traffic system works in this country.
by Chetan Narula
Lewis Hamilton likes to be in the thick of things all the time. That is why he has visited India seven times already, even though he cannot figure how the traffic system works in this country.
"There must be some fantastic drivers in India, I am sure," he said, only half joking. "I cannot fathom how vehicles converge at any given point from all directions at the same time and no one hits anyone. They all move away smoothly. Thank goodness, I do not drive on Indian roads."
In all seriousness, that wasn't the only thing he was thankful for, talking to the media at a Vodafone event in the build-up to the 2012 Indian Grand Prix.
"My time with McLaren has been a very good one. We won the drivers' championship by one point in 2008, after losing the title by the same margin in 2007, my debut year," he said. "For whatever reason we couldn't replicate that success and I couldn't get a second title with them. But simple fact of the matter is that I am still in Formula One, and have won many races, thanks to the support I have enjoyed from my team for so many years. I have no reason to complain."
For the uninitiated, Lewis' association with his soon-to-be former team goes back to when he was just thirteen years old in 1998, as he was signed up for their Young Drivers Program. Three years prior to that, a toddler of age ten, he had walked up to Ron Dennis (then McLaren team principal) and told him, 'I want to race for you one day, I want to race for McLaren.' In 2007 that dream came true, when he took the F1 world by storm, upstaging his glorious two-time world champion teammate Fernando Alonso and losing the championship to Kimi Raikkonen by a mere point.
Today this relationship stands broken, as Lewis moves on to a fresher challenge with Mercedes having recently signed a contract to race for them 2013 onwards. It is widely believed that McLaren's inability to provide a worthy enough challenge to Sebastian Vettel's Red Bull or even the consistency needed to upstage him perturbed the 2008 world champion to no end.
That is however only one of the two reasons for Lewis to not be in contention for the drivers' title at this moment. The other of course is the many errors on his team's part. Mistakes during umpteen pit-stops in the first half of the season became a worrying routine for McLaren. Although his challenge ended only after the gear-box failure in Singapore, he accepted that the early season comedy was where the battle was really lost.
"If we didn't commit so many mistakes then, I think we had the quickest car out on the grid and would have had a very good lead by now. But it didn't happen. If you take out all those mistakes and mechanical failures, I will say that I have had a better season than last year."
"Fighting for the championship next season is out of the question however," he further reflected, this time on Mercedes' current woes. "But yes I will admit that the rule changes that will come in 2014 did have an influence on my decision. Mercedes have always backed me, all this while as engine partners when I was at McLaren, so it is not going to be a new environment for me. The challenge will be something to look forward to."
He is not too flustered about partnering Nico Rosberg, after teaming up with the likes of Alonso and former world champion Jenson Button. Also there is the fact that Lewis and Nico have been teammates before, when they were only aspiring to be F1 drivers some day. For the duo, it will only be a wild dream coming true when the pairing takes shape next season. But what of Michael Schumacher, the man he will be replacing at Mercedes?
"Obviously those are very big shoes to fill," he said. "I watched Michael race to his titles as a kid and my one dream was to compete with him. But he left in 2006 and I arrived on the scene a year after that. And on his second coming, he hasn't had a very good car that could compete at the sharp end. Even so, he has done more for Formula One than any other driver and there is no way I can replace him. I don't see it that way. For me, it is about doing as good a job as he has been doing, if not more. It is a privilege to be driving Michael's car next year."
For an F1 driver to move ahead is a very simple task. All they need to do is rev up their engines and they will be gone before we can even bat an eyelid. Sometimes though things linger on and no amount of horse power can change that.
"I have been to the factory at Woking (after signing with Mercedes) but not to say goodbye. The season is still on and there are four races to go. I have been in the simulator, trying to develop the car further and help win the Constructors' championship. We are quite some distance away and it will be a miracle if we do win it, because Red Bull are looking terrific at the moment. McLaren haven't won this championship in a long, long time, at least not while I have been with them and to go out on a high is something I would really like, even if it's only a remote possibility."
"After Abu Dhabi, I will have dinner with Ron (Dennis) and go back to the factory, and try to explain to them my decision of looking out for a new challenge. I hope they will understand that I want to develop a good team with Mercedes and win many races there as I have done with McLaren all these years," he signed off.
Despite a new beginning on the horizon, Lewis is not yet free of McLaren and perhaps never will be.
(Chetan Narula is the author of India's first book on Formula One, titled History of Formula One: The Circus comes to India, published in 2011.)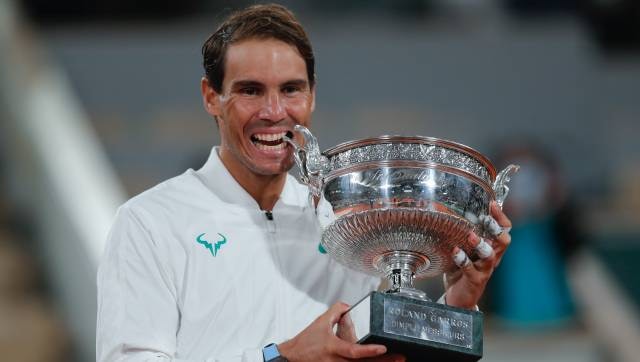 Sports
World number two Nadal claimed his fourth Laureus award as he was recognised for his 13th French Open and record-equalling 20th major.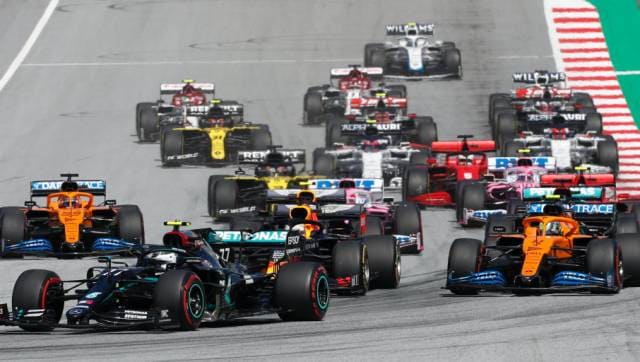 Sports
"Due to the health measures put in place to fight COVID-19, the Canadian Grand Prix has been cancelled for a second consecutive year," Canadian authorities said in a statement.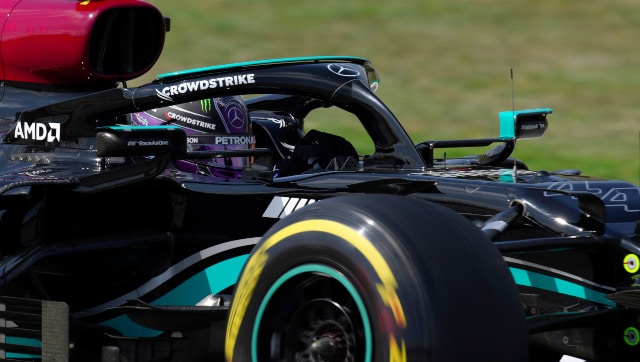 Sports
Hamilton, who leads Verstappen by eight points in the Formula One standings, set the best time in the second session with a lap of 1 minute, 18.170 seconds.