Tennis legend Steffi Graf has been appointed as the Ayurveda brand ambassador of God's Own Country Kerala.
A decision in this regard was taken by the cabinet on Wednesday, Chief Minister Oommen Chandy said.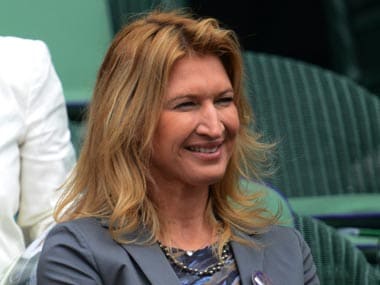 The Kerala tourism department was given sanction to sign an agreement with Graf to become Ayurveda brand ambassador as part of the department's 'Visit Kerala Scheme', Chandy said.
"The sanction has been given for the tourism department to see that talks are held with her agents to ensure she endorses Kerala Tourism and ayurveda," he told reporters here after the weekly cabinet meeting.
The tourism department had already held discussions and reached an agreement with the German former World number one tennis player, who had bagged 22 Grand slam single titles.
Graf, a former World No.1, will be roped in for the 'Visit Kerala' Season of Surprises 2015-16.
The 46-year-old Graf, who retired in 1999, married former World No. 1 men's tennis player Andre Agassi in October 2001.
Kerala's Ayurveda, an ancient system of health care which is famous for its holistic effect on body and mind, attracts large number of people from the country and abroad every year.
Agencies
Updated Date: Jun 25, 2015 10:06 AM