Tata Trusts and La Liga club Atletico de Madrid join hands; TFA set to be renamed Tata Atletico Football Academia
Tata Football Academy is set to be renamed as Tata Atletico Football Academia after the Tata Trusts on Wednesday joined hands with La Liga giants, Atletico de Madrid.
New Delhi: The Tata Football Academy (TFA) is set to be renamed as Tata Atletico Football Academia after the Tata Trusts on Wednesday joined hands with La Liga giants, Atletico de Madrid (ATM), to enhance and strengthen its existing programmes for promoting Indian football.
The main objective of the collaboration is to encourage football as a sport at the youth and grassroots level as well as support the Indian national team.
As part of the collaboration, the TFA will now be called as Tata Atltico Football Academia.
The Spanish club will provide a full-time head coach to TFA, who will work on the structure and curriculum that is followed in the Atltico de Madrid Academia in Spain.
Technical experts will also visit TFA to guide and exchange knowledge on the best practices in various areas.
"The partnership with Atletico de Madrid will enrich grass-root players with best-in-class professional training in all aspects of football. It will help young players train to international standards, scale them up to become future international players and help establish India on the global map of the sport," Director, Program Design of Tata Trusts R Pavithra Kumar said.
Miguel Angel Gil, owner of Atltico de Madrid added: "For our club is an honour to join Tata Group as a strategic partner in this ambitious football development project.
"Both of us share the vision to build a sustainable future for Indian football. We will work together in an educational programme based in Atltico de Madrid values and focused in giving opportunities for the kids."
The collaboration with Tata Trusts will also witness a residential programme in Madrid, Spain, for budding Indian talented players in the age group of 12-14 years.
This will be a long-term training programme, where these players will be coached in the Academia along with the other local Spanish cadets.
The programme will begin with a time-period of three years which could be further extended to 6-8 years.
Twenty candidates will go to Spain in batches in three years. All boarding facilities along with formal education in the top schools where the medium of instruction is English will also be provided to the players in the Atltico de Madrid Academy.
A scouting team from ATM, ably supported by coaches from Tata Trusts and TFA, has already selected 10 boys from various parts of the country for the programme.
Find latest and upcoming tech gadgets online on Tech2 Gadgets. Get technology news, gadgets reviews & ratings. Popular gadgets including laptop, tablet and mobile specifications, features, prices, comparison.
Sports
FIFA said the case would now be taken up by its disciplinary arm, the adjudicatory chamber of the independent Ethics Committee.
Sports
In a huge relief for India U-17 World Cup footballer Anwar Ali, who has a congenital heart condition, the Delhi High Court on Tuesday allowed him to carry on playing until the national federation arrives at a final decision.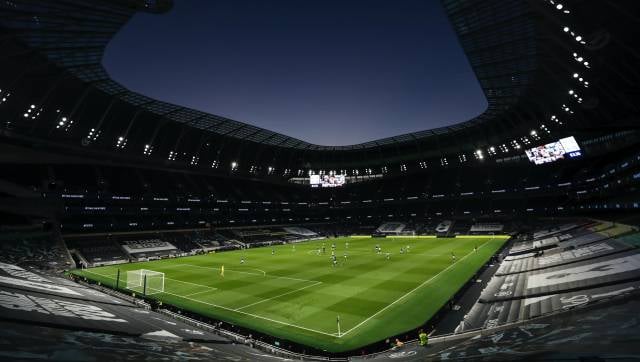 Sports
A package of loans and grants was offered to clubs in tiers three and four, which are struggling without matchday income due to coronavirus.