Syed Modi International 2018: Saina Nehwal is 'tough nut to crack,' says Han Yue ahead of women's singles final
The 21-15, 19-21, 21-9 scoreline didn't do justice to Han Yue's performance as she outsmarted the 2012 London Olympics gold medallist Li Xuerui at the net with precision
Lucknow: It was curtains for former World No 1 Li Xuerui as she was sent packing by 19-year-old Han Yue in the semi-finals of the Syed Modi International tournament. The teenager produced some exquisite net shots to unsettle the seventh seed and book a spot in the women's singles final.
There was no surprise on Han's face after registering a win over the holder of 23 Superseries titles as she had to face the anxious wait over the result of the second women's singles semi-finals between three-time winner Saina Nehwal and Ruselli Hartawan. 
But when asked about her final, she was quick to mention Saina's name and how the Indian shuttler poses a great threat to her ahead of the summit clash. "Saina Nehwal is a tough nut to crack. She is very hard to play against. I have to prepare myself well before I step on the court to play the final against an experienced player like her," said the 2017 World Junior Championships silver medalist.
The 21-15, 19-21, 21-9 scoreline didn't do justice to Han's performance as she outsmarted the 2012 London Olympics gold medallist Li at the net with precision. It could have been a straight games affair had the young Chinese not committed errors on the tramlines.
"I am very familiar with Li Xuerui's style of play as we come from the same team. I could understand her movements as the game progressed. I felt a little out of focus in the second game because this was the first time I faced Li in a competitive match," said Hun.
Meanwhile, Saina survived a scare against the unseeded Ruselli Hartawan later in the day after dropping the opening game 12-21. She stormed back with a determined assault on the Indonesian's defence to take the next two games with rather ease. It looked like Saina of old as she registered a 12-21, 21-7, 21-6 victory to set up a clash in the final with Hun.
Saina began to target the 20-year-old Indonesian's deep backhand corner and never looked back from there. Little did Hartawan know that the barrage of winners coming from the Hisar-born Indian's racquet will be too hot to handle.
"Again, we are talking about a Chinese player and you can never underestimate a Chinese opponent. They are very strong. Whoever it is, everyone has sharp shots and they're retrievers, so we have to stay vigilant for each and every point," Saina commented after the match.
Although, a Saina-Li Xuerui final would've drawn more eyeballs and made the front pages of every sports publication across Asia and every other badminton-loving region.
For Han, who reached the final of the Vietnam Open this year, it's going to be one of the biggest challenges of her career to down Saina in her own den. "I have a plan in mind to win the trophy. But, the final is going to be very tough," the youngster concluded.
Find latest and upcoming tech gadgets online on Tech2 Gadgets. Get technology news, gadgets reviews & ratings. Popular gadgets including laptop, tablet and mobile specifications, features, prices, comparison.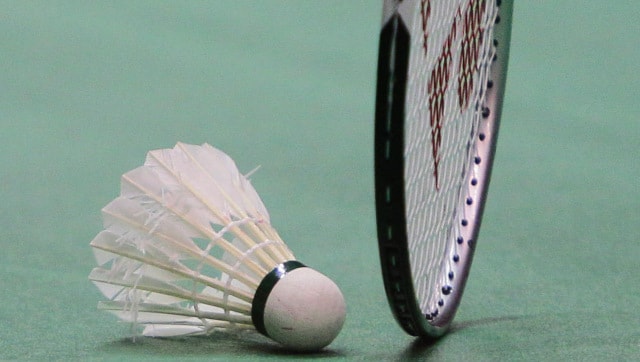 Sports
Sindhu, who won the World Championship gold medal last year, had pulled out of the Denmark Open and will now have to perform at the Asia legs to make it to the World Tour Finals.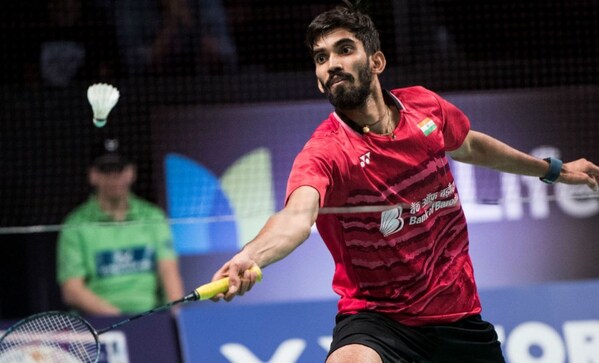 Sports
The former world number one, who had claimed four superseries titles in 2017, beat Toby 21-12 21-18 in 37 minutes, as the sport finally got going after the long coronavirus-forced hiatus.
Sports
Srikanth will now face world number two Chou Tien Chen of Chinese Taipei, who beat Ireland's Nhat Nguyen 21-8 21-16.