Syed Modi International 2018: For three-time champion Saina Nehwal, playing in Lucknow is 'similar to playing in Jakarta'
Just like Jakarta, Lucknow is a city which has given Saina Nehwal much joy, with the Indian having won three Syed Modi International titles in Lucknow.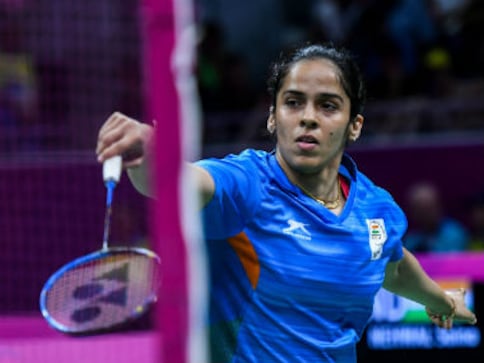 Lucknow: "I feel like a champion when I walk on Indonesian courts," a jubilant Saina Nehwal had said after winning the 2012 Indonesia Open title in Jakarta.
There is something special about Saina when she plays on Indonesian soil. And when her racquet does the talking, the boisterous Indonesian crowd can't help but admire the Indian ace's on-court exploits.
The shuttle-crazy city of Jakarta is the birthplace of her Superseries spree, after all. It's the same place where she became the first Indian woman to win a BWF Superseries title, winning the most prominent badminton series of the world — 2009 Indonesia Open in Jakarta. It's the same place where she defended her title in 2010 and reached the final in 2011. She bettered her tally the following year by scalping Li Xuerui to win her third title in Jakarta.
"The atmosphere there is so nice. From the first day there were 7,000 spectators cheering for me even if I am playing an Indonesian player. They supported me," she had continued after winning her first major silverware.
The Indian star finds the same sense of effervescence when she enters the court at the Babu Banarasi Das Stadium in Lucknow. Just like Jakarta, the City of Nawabs is a place that has given Saina much joy, with the Indian having won three Syed Modi International titles in Lucknow.
"The feeling is really good here. Just like how I feel in Indonesia. Sometimes, the court suits you perfectly, the atmosphere pumps you up, people cheer for you from every corner," Saina told Firstpost after entering her fourth tournament final in Lucknow.
On Sunday, Saina will have the chance to claim her fourth crown at her favourite venue. So far, the Asian Games bronze medallist has swept aside shuttlers with ease, wrapping up three of her four matches in straight games.
It was only in the semi-finals that the 28-year-old was stretched to three games. The 20-year-old Indonesian, Ruselli Hartawan, silenced the crowd by taking the opening game 21-12. Saina's fragile movement and judgment suggested that she was struggling to play with the drift in the first stanza.
During the change of ends, ally-turned-coach Parupalli Kashyap along with coach Mohammed Siyadat had to make full use of the two-minute break to explain where she was going wrong.
From there, it was all about the Olympic bronze medallist's barrage of forehand wizardry that had left the young Indonesian's defence in tatters. 'I wasn't moving well in the first game, but once I got my rhythm back, I handled it perfectly. Credit goes to Ruselli. She played tremendously well in the opening exchanges," Saina said.
The shuttles move faster than usual at the BBDA courts thus handing the advantage to players who excel on fast courts. "I wouldn't call myself a fast-court or a slow-court player. I adapt to the conditions quickly so that I'm comfortable playing on all kinds of courts. But the conditions here are best suited for me. I feel great playing here," she added.
So yet again, it will be Saina vs China in the women's singles final. Only this time, it's not Wang Yihan or Wang Yin or Li Xuerui. Saina's opponent on Sunday is the up-and-coming shuttler Han Yue, who interestingly sent Xuerui packing in three games on Saturday to end all hopes of a Saina vs Xuerui final.
Saina, who'll take on World No 41 Han for the first time, stated that Chinese shuttlers shouldn't be underestimated regardless of their ranking.
"Everyone has the same game. They practice together. Whether she is a young or an experienced shuttler, the style of play remains the same. You have to be ready for each shot, as they never give up. They're ready for the challenge," said Saina.
Han, who won silver at the 2017 World Junior Championships and the Vietnam Open, might not be a Chen Yufei or a He Bingjiao, but her upward trajectory should be respected.
"They train with players who already are in the top-10 of the women's singles rankings. I understand, it'll be a tough thing. It's going to be challenging from the first point," Saina predicted.
The vociferous Indian fans now face the anxious wait to see whether Lucknow proves to be lucky for Saina yet again.
Like the 2012 Indonesia Open, she'll be 'feeling like a champion' already before taking on another Chinese in the grand finale.
also read
Sports
Former World No 1 Li Xuerui is back in India after eight long years in a bid to make a return to the top of world badminton once again.
Sports
Having been the leader of the men's singles pack as recently as April last year, Ajay has now fallen out of the top-50 in as many months, thanks to the series of niggling injuries that derailed his upward trajectory.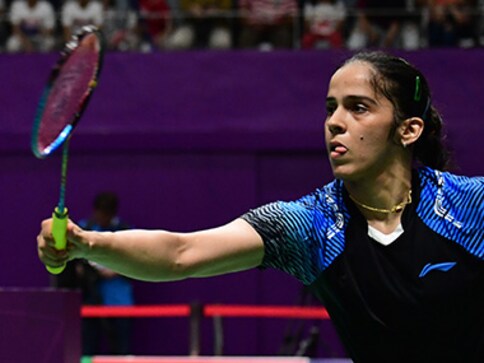 Sports
Sameer Verma stayed on course for his title defence while three-time former champion Saina Nehwal too reached the semifinals with an easy win at the Syed Modi International World Tour Super 300 tournament in Lucknow Friday.