Swiss Open: Canada's Eugenie Bouchard retires from tournament with thigh injury; Alize Cornet enters final
A leg injury ended the best showing in 18 months by Eugenie Bouchard, who quit her Saturday semi-final at Gstaad trailing Alize Cornet 7-6 (7/5), 1-0.
Gstaad: A leg injury ended the best showing in 18 months by Eugenie Bouchard, who quit her Saturday semi-final at Gstaad trailing Alize Cornet 7-6 (7/5), 1-0.
The 2014 Wimbledon finalist, whose one-time fourth ranking has slipped to No 146 after several seasons of despair, last played a semi-final at Sydney in January, 2017.
Her previous best showing in 2018 was a quarter-final in Taipei in February.
The 24-year-old Canadian had accounted for a pair of Swiss opponents in the first two rounds at this alpine village whose clay at an altitude of 985 metres plays much like a hardcourt.
But early in, it all came crashing down.
"In the second point of the match, I felt a stretch in my groin, adductor muscle," she said. "I called the physio, but it kept getting worse."
Cornet, recovering from a first-round Wimbledon defeat and making her Gstaad debut, will play for the title on Sunday against Mandy Minella.
Minella, a new mother making a return to the Tour, beat Czech Marketa Vondrousova 4-6, 6-2, 6-2.
Cornet and Bouchard duelled through a competitive first set which took an hour and a quarter, with the unseeded Canadian being seen several times by the trainer, both on-court and off.
With fresh thigh taping in place, Bouchard put the Frenchwoman under pressure as the pair traded early breaks, with Cornet salvaging four break points for a 4-3 lead.
Bouchard then saved three break to force a tiebreak. She fell 2-0 behind, recovered but double-faulted to trail 3-4.
She saved two set points - the second with an ace - but then sent a forehand into the net to hand over the set.
After further treatment and one game in the second set in which she lost serve, she threw in the towel after one hour, 20 minutes on court.
"I was hampered but I was close to winning the first set, I made a good run here," Bouchard said.
"I'm slowly putting things together, Today was just a bit too much, though, I couldn't stay in the points that long.
"I'm working on power and consistency and trying to keep fighting no matter what.... you never know if it's over. I try to keep that in mind."
Cornet said she could not tell that her opponent was hurting.
"The first set was tight, she was playing very well and very aggressively," the 48th-ranked winner, who owns five career titles, said.
"I could not see that she was badly injured. I was just happy to win that first set.
"If she had won it, you never know, maybe she would have kept going. She was playing amazing."
The winner called the Gstaad venue "one of my favourite events of the year now."
Cornet has faced the Luxembourger Minella once, winning a lower-level 2012 match in the Bahamas.
"Playing Mandy won't be simple," said. "Coming back as a mother is not easy, but she's in the final now and can be dangerous..
"I'll have to give my best, it will be tough," Cornet said.
Cornet will be bidding for a first title under a new coaching arrangement with the brother of Belgian player David Goffin, with the pair working together since Cornet lost her opening Wimbledon match to Dominika Cibulkova.
Find latest and upcoming tech gadgets online on Tech2 Gadgets. Get technology news, gadgets reviews & ratings. Popular gadgets including laptop, tablet and mobile specifications, features, prices, comparison.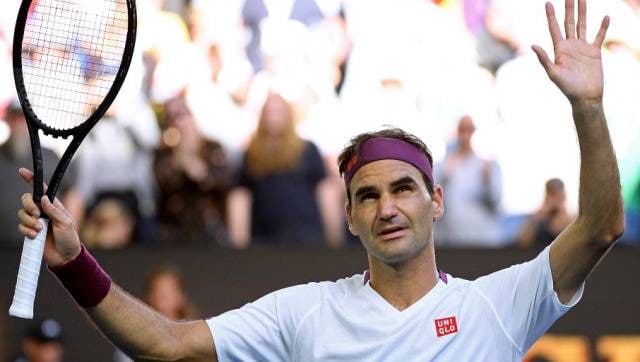 Sports
Hampered by the coronavirus pandemic, Federer fans fell 1,800 signatures short of the 3,000 required to trigger a local public vote on the proposal.
Sports
The world number 32, who signed for the Polish side Sokolow S A Jarsoslaw in July, will be undergoing a COVID-19 test on Monday before flying out of the country on Thursday.
Sports
Third-seeded Rublev rallied to beat second-seeded Denis Shapovalov 4-6, 6-3, 6-4, and Coric also recovered in the semi-finals to beat Milos Raonic 1-6, 6-1, 6-4.