Swedish umpire criticised for giving Nick Kyrgios pep-talk during US Open suspended for two weeks, according to reports
A US Open umpire who gave Australian tennis player Nick Kyrgios during a match has been hit with a two week suspension after several tennis icons condemned his actions.
Los Angeles: The US Open umpire criticised for giving Australia's Nick Kyrgios a pep talk has been hit with a two-week suspension, reports said on Tuesday.
Swedish official Mohamed Lahyani triggered controversy last month after coming down from his chair to give advice to Kyrgios during his second round game against Pierre-Hugues Herbert. The US Open later said Lahyani "went beyond protocol" with his conduct.
"I want to help you," Lahyani could be heard telling Kyrgios, who was a set and 3-0 down at the time, adding, "this isn't you. I know that. I have seen your matches. You are great for tennis." Kyrgios subsequently captured 19 of the next 25 games, claiming a 4-6, 7-6 (8/6), 6-3, 6-0 win.
"The US Open determined that chair umpire Mohamed Lahyani's conduct during Thursday's second-round match involving Nick Kyrgios and Pierre-Hugues Herbert went beyond protocol," a US Open statement said. Reports citing the ATP on Tuesday said Lahyani, 52, had been suspended for two weeks over the incident.
"Lahyani's actions in the match were deemed to have compromised the impartiality that is required of an official," the ATP was quoted as saying. Lahyani's suspension means he missed the China Open in Beijing and the Rolex Shanghai Masters.
Kyrgios last month insisted that Lahyani's intervention had not influenced his performance. However players, coaches and fans accused Lahyani of overstepping the mark.
"It's not the umpire's role to go down from the chair. But I get what he was trying to do. He behaves the way he behaves," said 20-time major winner Roger Federer, adding, "you as an umpire take a decision on the chair, do you like it or don't you like it. But you don't go and speak like that, in my opinion."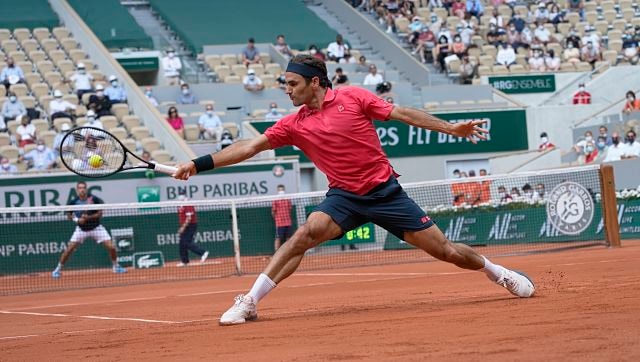 Sports
Federer, the oldest man in the draw at 39, lost his cool and the set before recovering to defeat former world number three Cilic.
Sports
Novak Djokovic has set his sights on the Golden Grand Slam of all four majors and the Olympic title.
Sports
Federer, the fifth seed in Halle, will meet Canada's Felix Auger-Aliassime or Hubert Hurkacz of Poland in the second round.