Sushil Kumar vs Narsingh Yadav: No winners, only survivors in HC battle
Unless Sushil Kumar decides to appeal in the Supreme Court, Narsingh Yadav will be India's sole 74-kg wrestling representative at the 2016 Rio Olympic Games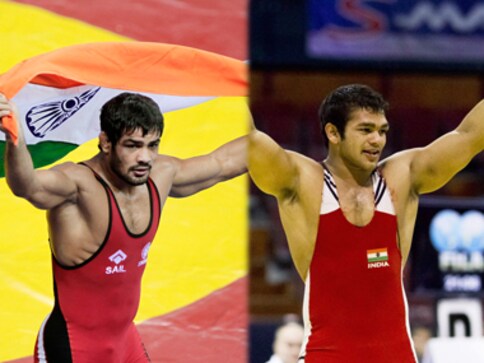 The court battle is finally over. Unless Sushil Kumar decides to appeal in the Supreme Court, Narsingh Yadav will be India's sole 74-kg wrestling representative at the 2016 Rio Olympic Games.
The biggest mistake Sushil and his camp made, however, was initiating the legal process in the first place. A dharna at Jantar Mantar, yards away from the offices of the Wrestling Federation of India (WFI), would have been a better choice. I am sure that, with hindsight, Sushil and his supporters would also be thinking on these lines.
Besides being a top-class athlete, Sushil, as his name literally suggests, is a gentleman. He must have thought this through 10 times before going to the Delhi High Court. But then, his father-in-law Satpal, a former wrestler himself, may have pressured him to do so. Raj Singh was another one. A disgruntled vice-president of WFI, Raj Singh had filed an affidavit in court demanding a trial.
Had he sat on a dharna at Jantar Mantar, or for that matter, any other place, Sushil would have garnered a lot of support from political leaders as well. Once the matter went to court, no one came out openly in his support. It is no secret that Sushil has a massive following in political circles, even among the ruling party's leaders. But no one uttered a word in his support once the HC started hearing the case.
Narsingh has already lost a lot of precious time — both mentally and physically. Now that the legal battle is over, he can concentrate on training. He will now be under tremendous pressure to perform. After all the drama, he will be the one Indian participant from whom the entire country would expect an Olympic medal. And he knows it well. He will be seen as the one who kept out Sushil Kumar, a two-time Olympic medal winner. Having done so, if he fails to deliver, everyone will hit out  at him, especially his detractors from Sushil Kumar's camp. Sushil knows what it takes to be an Olympic medal winner. But others would not spare him so easily.
For Sushil, meanwhile, it just might be the end of an illustrious wrestling career. At least his Olympic forays are surely over. He also stands to lose a huge amount of money through commercial sponsorship that were being planned to coincide with the Rio Games.
Sushil was already featured in Baba Ramdev's Patanjali Ghee advertisements. Many more such commercials featuring Sushil were in the planning stage. The double Olympic medallist is marketed by Raman Raheja, CEO of World Kabaddi League. Now it is doubtful if Raheja or anyone else for that matter will flock to use Sushil's image.
As far as India's chances at Rio are concerned, a wrestling medal for Narsingh is not a given. In fact, he might need to be lucky to get one. No doubt he is a fighter and will try his best. But you need a lot more than just will to win an Olympic medal.
As previously argued, the Delhi High Court didn't hold a trial as demanded by Sushil Kumar, as it felt that doing so at such a late stage would hamper the possibility of India returning from Rio with an Olympic medal. It was also felt that the mat men could suffer an injury in the trial. At least now, Narsingh will enter the arena in an injury-free, albeit exhausted frame of mind.  How he tackles the mental pressure and whether he comes back with a medal is another matter altogether.
also read
Sports
India has so far won four medals from the tournament with Manjeet (55kg) winning a bronze in the Greco Roman competition.
Sports
Entered in the 61kg competition, Ravi was up against Kyrgyzstan's Taiyrbek Zhumashbek Uulu in the Qualification round
India
The Supreme Court announced a six-week interim bail to former Delhi minister Satyendar Jain on medical grounds. The AAP leader, who has been in prison since last May, was admitted to the ICU of LNJP Hospital after he collapsed inside Tihar jail