Sunil Chhetri is India's talisman, can play for another 4-5 years, says Stephen Constantine
Calling Sunil Chhetri the team's 'talisman', national coach Stephen Constantine said the poacher can play for 4-5 years at the top level provided he kept himself fit.
Mumbai: Calling Sunil Chhetri the team's "talisman", national coach Stephen Constantine said the poacher can play for 4-5 years at the top level provided he kept himself fit.
Chhetri played a stellar role in India's 4-1 rout of higher-ranked Puerto Rico in the international football friendly here last night.
"Sunil Chhetri is the talisman of this team. He is a wonderful player. He has been scoring goals for the last 10 years. I keep teasing him, saying 'your time is almost done', but he's not having that. He says he has another 4-5 years in him," said Constantine after India's key player set up two goals and scored one in a dazzling display of creative football at the Andheri Sports Complex stadium that hosted its first major game.
"But look, he keeps himself in great shape. He is one of the leaders of the team, the captain. And as long as he's fit, he plays," said the Englishman after India, ranked 152 on the Fifa table, humbled Puerto Rico, ranked 114, by coming back from a goal down.
Constantine also said that Chhetri, the regular captain who gave away his armband for the game in favour of Norway-based goalie Gurpreet Singh Sandhu, can play in multiple positions up front.
"A player of his calibre, you have to find the space for him. For me, his place is behind the striker. He brings other people into the game. He has an eye for goal, he sees the pass, and he works. It's not like he's walking about.
Personally, I like to play him behind the striker," said the coach.
"However, there is no lock on his position. In some games, I like him on the left or the right, but at this point in his career, I see him playing behind the striker," he added in praise of the country's highest goal-scorer.
To tone down the euphoria and give it a realistic touch, the Englishman said winning just one game against Puerto Rico wouldn't change India's Fifa rankings.
"I hate losing. So, whenever we win, it's okay for me.
Apart from the result, we got to play. We need to play internationals to climb up the rankings. Winning one game won't help. Beating Puerto Rico, who are above us in the rankings, would help but we need more. That's what I'm trying to do since I came here.
"They are 38 places above us. Anyone above us is good enough. Was this game appropriate for us, absolutely! This gave us an opportunity to play against South American opposition which we do not normally do.
"This is why I wanted us to go to the US in the first place, to get games against sides like Guyana, Puerto Rico, Trinidad and Tobago, these kind of teams, as we learn more playing against them as against smaller nations closer to us," he explained.
Constantine made it clear to the All India Football Federation when he joined the team that the team's progress would be a gradual process.
"When I came in, I said don't expect us to be successful overnight, don't expect us to qualify for the World Cup, it won't happen. We lost seven of those qualifiers and four of those we lost 2-1. They were much better teams than us and we came from 175.
"Just because we won today doesn't mean we're the best team in Asia or that we're going to the World Cup. We need a lot of work, lot of games and I think even the games we lost we have learnt a lot. In my tenure 30 players have made their international debuts. We have a pool of players where I have a problem of picking the left back, right back or the stoppers. That is a good thing, to have that competition," he said.
Constantine explained that the sluggish starts the team has in such games were due to the difference in levels between the Indian Super League and the I-League in comparison to the international level.
"It seems we always start slowly. The Puerto Ricans were very good on the ball. We needed some time to get into our stride. Ideally when we're playing bigger and better sides we need to start quickly as on another day we may not get back into the game. Today we were fortunate to equalise early and then take the game from there.
"When you look at the average age of the team and the amount of international experience they have, it's not easy. It's very different playing in either the I-League or the ISL. It takes some time to get used to the pace, the opponent. You're not quite sure. As long as we're winning, I'll give the goal up if we go on to score four," he elaborated.
Meanwhile the coach of the visiting team, which arrived barely 24 hours before the match, said rankings could be misleading at times.
"Sometimes, the Fifa rankings can be a little bit misleading. We expected a fast and technical team. We tried to find ways to nullify that but unfortunately we were unlucky," said David Guillemat.
"India took advantage of the mistakes that Puerto Rico made and we paid for those mistakes," the coach said.
"We had some complications as we played home and away with the Dominican Republic. On the way back to San Juan (Capital of Puerto Rico), we missed the flight which further complicated things," he explained about the late arrival.
However, he did not blame the humid conditions for the big defeat. "We don't believe that. The climate and the humidity is the same back in Puerto Rico."
The visitors' coach, however, said the team came without 4-5 regulars and the match was part of preparing for a big tournament closer to home.
"Our big match is the CONCACAF Gold Cup qualifier on the 8th and 11th of October. For us this was a preparation game for the tournament. We've never been in the Gold Cup and that has always been the goal.
"That is the reason you don't see first team players here because we are evaluating everyone for that process. So we are taking care of our players," Guillemat commented.
Sports
India are already out of reckoning for a 2022 FIFA World Cup berth but are still in with a chance of advancing to the next round of 2023 AFC Asian Cup Qualifiers.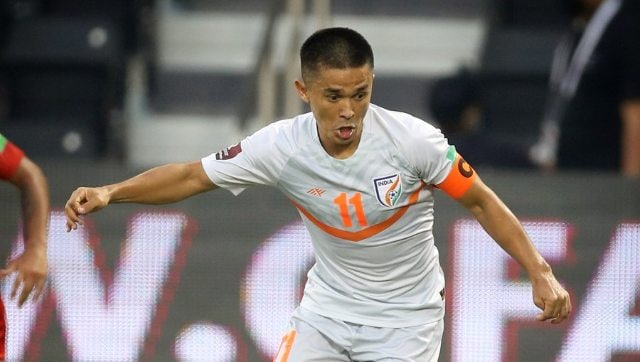 Sports
Catch the LIVE score and updates from the FIFA World Cup 2022 Qualifier between India and Afghanistan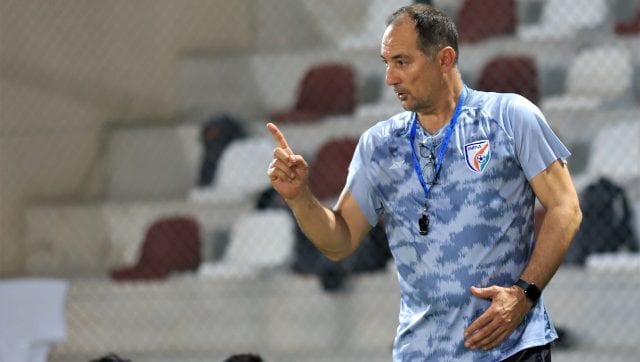 Sports
If Igor Stimac's tenure as India coach is to end in September this year then he would want to exit on a high note.