Story of survival: Big Sam, Defoe and smart signings steer Sunderland to safety
On 7 May, when Middlesbrough took on Brighton and Hove Albion, the fixture was touted to be worth £170 million — the game with the highest financial stakes in world football. Unlike last year, Middlesbrough made good of their opportunity, making it into the Premier League, and in many ways, securing financial stability for the next few years.
Appearance in the Premier League is so often taken for granted by the elite with greater ambitions of competing among Europe's best, but there is an astronomical difference between just staying up and going down a tier to the Championship. It is a self-fulfilling cycle in many ways, and there has never been a more pressing need for clubs to stay up than this season.
As the new TV deal kicks in, there is set to be a straight differential of £63 million between any Premier League club (yes, even the 20th placed one) and the top-most Championship club, in addition to parachute payments for clubs that get relegated. Overall, as Deloitte said, the amount is worth putting in all the hard yards for. For perspective, the Premier League's bottom half typically gets between 65-85% of revenues from TV. In 2014-15, nine clubs reported over 70% revenues from TV rights.
Survival in the top flight
As Sunderland prepared to face Watford on last Sunday at Vicarage Road, their season's tally stood at a familiar 38 points — the same as their last two seasons. They ended up drawing the match and finishing at 39 for the 2015-16 season. Managers keep talking of the "magic 40 point mark" to be sure of survival in the top flight, and the last time they crossed this milestone was in 2011-12. It has become a familiar tale, year after year, for the Black Cats.
On last Wednesday night, after they thrashed Everton 3-0, Sam Allardyce walked around along with his players, lapping up the applause and even doing a Hulk Hogan impression, as they rejoiced surviving yet another scrappy relegation battle. In a career spanning over a quarter of a century, Big Sam's record of not managing outside the top flight remains intact.
Since taking over in October, his side have outperformed 8 others in the League, including the likes of Everton, Watford, Crystal Palace and West Bromwich Albion, apart from the ones that have been relegated. This is no mean feat, considering they have spent a large part of it in the relegation zone, equalled only by the season's wooden spoon holders Aston Villa, in terms of days spent.
A lot of this has been attributed to prudent spending in the January transfer window, with the acquisitions of Lamine Kone, whose brace sunk Everton this week; Wahbi Khazri, who put up a terrific performance against Chelsea last week in their 3-2 victory; and Jan Kirchoff from Bayern Munich, who has enjoyed a purple patch in the 14 games since his arrival. Jermaine Defoe, without doubt their Player of the Season, has enjoyed a pleasant second wind, having gone through a conspicuous trough over the past two seasons since leaving Tottenham. His season tally of 18 goals has almost single-handedly carried them through large parts of yet another dreary season, and the club's ability to hold on to him would be crucial to their chances in the coming season.
Financial boost
For a club going through a prolonged phase of mediocre results, you would expect backlash from fans against the ownership, in this era of instant outrage and clamour for results. It only needs a customary glance towards Newcastle United, whose troubles with owner Mike Ashley are only well known. Attendance figures at the Stadium of Light paint a different picture altogether, with a consistently improving graph since 2011-12. Their average of 43,000 was the 6th highest in the League last season, over the likes of Chelsea and Tottenham, much larger clubs which compete for European football every season.
True, there have been managerial sackings, with as many as five different managers taking charge in the past four years. There have been repeated mistakes made in the transfer market, ones which could have cost them dear with relegation to the Championship. Yet, nightmares of yo-yo-ing have remained just that, and every season, they have been saved just in time.
The owners, though, have continued to fund every season, and this latest survival means there would be a much-needed fillip to the finances, enabling repayment of bloating debt that sees them at third place in the Premier League, behind only Manchester United and Arsenal.
The way ahead
With top-tier status secured, there are two big, familiar, gaping holes for the ownership to plug. Instead of merely investing — the 9th highest wage bill in the League has not reflected in results — it is time to be prudent, retain the talent that has saved them yet again, and seal a longer term deal for Sam Allardyce. The Englishman's understanding of the club is second to none, having been Director of Youth football under Peter Reid, in addition to wearing the captain's armband during his playing days.
Ellis Short and the American ownership need to get out of their short-term, instant magic mindsets, as they enjoy an unprecedented showering of riches from the Premier League's TV deal. They have had it fairly easy from the fans thanks, among other reasons, to low, Bundesliga-comparable ticket prices, which have been slashed further for next season.
With Newcastle's relegation and financial pressure following their no-holds-barred spending in the transfer market, there would be no Tyne-Wear derby next season. It reflects on the state of football in the North East, as Durham Cricket Club's tongue-in-cheek e-mail stated — "why not kickstart your season with some quick-fire, big-hitting cricket season, after a laborious 2015-16 for the Magpies and the Black Cats?"
Sunderland's fans must be glad it's over, for the time being, as they look to a crucial transfer window under yet another new manager. If the January window was anything to go by, the times, they are a-changin'. For now, they will celebrate status quo for another year and look forward to some rare one-upmanship over their bitter rivals.
Find latest and upcoming tech gadgets online on Tech2 Gadgets. Get technology news, gadgets reviews & ratings. Popular gadgets including laptop, tablet and mobile specifications, features, prices, comparison.
Sports
Grealish had been linked with a move away from the Premier League side during the transfer window.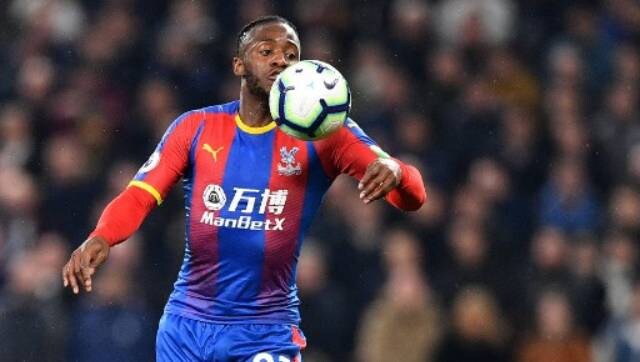 Sports
Batshuayi, 26, has moved back to Selhurst Park after a successful loan spell with Palace in the second half of the 2018-19 season.
Sports
Speaking remotely via a new translator, Bielsa refused to elaborate on why talks over an extended deal had taken so long.