State backs athletes who could miss Rio Olympics due to power failure at JLN Stadium
New Delhi: The Olympic ambitions of two Indian sprinters are in jeopardy after a power failure at a weekend qualifying event prevented electronic timing, and their hand-timed performances — good enough to make the team for Rio de Janeiro — do not count.
Miya Kumar Mallick and Srabani Nanda recorded 10.09 seconds and 11.23 seconds in the men's and women's 100-meter races respectively at the Indian Grand Prix on Sunday, which bettered the qualifying standard 10.16 and 11.32.
The issue was raised in India's parliament on Tuesday and Sudam Marndi, the sports minister for the eastern state of Orissa, said the issue must be taken "seriously" and urged the national government to help give the two athletes another chance to set a qualifying time.
The Indian Grand Prix was held without electricity at Jawaharlal Nehru Stadium which led to results being recorded manually. Hand timings are not considered valid for record purposes and hence will not be counted for Olympic qualifications.
The organisers of the meet, Delhi Athletics Association had blamed the Sports Authority of India and stadium administrator for the fiasco.
Athletics Federation of India washed off its hands on the debacle, saying that it was the responsibility of the state unit to ensure that everything was in order.

(With inputs from AP and PTI)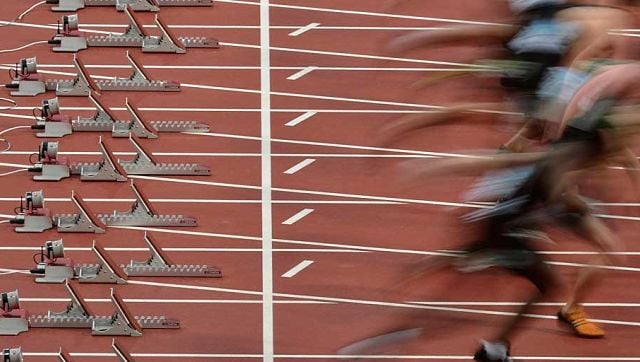 Sports
Race walker Bhawna Jat and quarter-miler V Revathi are the only two athletes from Tokyo Olympics contingent participating in the event.
Sports
The PM said the achievements of the para athletes will help develop a sporting culture in the country.
Sports
At the end of its two-day executive council meeting here, the AFI also said a tournament similar to a national championship or a final tr ial will be held before the Olympics and the World Championships to select the teams for these events.