Why the sports ministry's stance against Indian origin players is damaging football
The benefits of including players with overseas experience is self-explanatory, because when it comes to training, infrastructure, professional management, or quality of football, India ranks among the lowest in the world.
India's 1-2 loss in the 2018 World Cup Qualifying match against Guam, an island territory ranked 33 places below them, once again sparked a wide range of emotional outbursts on social media. Many of these comments were either directed at newly appointed head coach Stephen Constantine or some of the players, who were criticized for apparently "playing with fear".
The fact remains that it's easy to scapegoat an individual or a group of individuals because it's far more convenient to fix the responsibility of an undesirable result on the immediate cause, than to solve the problem, which in the case of Indian football we all know to be systemic and deep-rooted.
An interesting point raised by Constantine before the game, according to an All India Football Federation (AIFF) official, was regarding the ineligibility of Indian-origin players residing outside of India to represent the country.
Guam's line-up had nine players who were American by birth; all of whom ply their trade at various levels across the US Soccer pyramid including Major League Soccer (MLS) and the North American Soccer League (NASL). By contrast, the entire Indian squad has just one – Gurpreet Singh Sandhu, second-choice goalkeeper for Norway's Stabaek FC, who was benched for both of India's qualifying matches thus far.
The benefits of including players with overseas experience doesn't require explanation, because when it comes to training, infrastructure, professional management, or quality of football, India ranks among the lowest in the world. It would seem natural, therefore, for the All India Football Federation (AIFF) to turn to non-resident, Indian-origin footballers in an attempt to raise the profile of Indian football.
This is possible under Article 6 of the FIFA Statutes, which lays down the following three circumstances under which a player born in any given country may still represent his country of origin:
- His biological mother or father was born in the country
- His grandmother or grandfather was born in that country
- He has lived continuously in that country for at least two years
What, then, is stopping these players from representing India?
The answer, is the government.
On 26th December 2008, the Ministry of Sports issued a notification barring non-citizens from representing India in any sport. The significance of this ruling with regard to football is that these persons, who may qualify for selection under FIFA Law (which says nothing about citizenship), remain ineligible under Indian Law (which requires that they obtain an Indian passport.)
This kind of bureaucratic influence in sports is one of many reasons holding India back. Let's imagine for a second that this rule didn't exist, and that persons of Indian origin were permitted to represent the country by proving a simple connection such as the birth of their grandfather in India. Now think of the Indian-origin footballers written off for not being good enough to represent their countries of residence, but would, if selected, rank among the best India has to offer.
Two examples that spring to mind are Arata Izumi and Michael Chopra.
Arata, originally a Japanese citizen, was born to an Indian-origin father and a Japanese mother with an Indian birth certificate. As per FIFA's rules, his situation automatically makes him eligible for selection to the Indian national team. The central government's rule in this regard however, disqualified him on the ground that he didn't hold an Indian passport.
Michael Chopra's father was born in India, which means he too should've been allowed to play for India five years ago when he was desperate for International football but nowhere near good enough for the English team. Bob Houghton, then head coach of the India, planned to include Chopra in the squad for the Asian Cup in 2010, but, like Arata, he was also declared ineligible.
India's loss is unquantifiable. They missed out on Arata's hard work, efficiency and technical ability, and Michael Chopra's goal-scoring instinct and Premier League experience – qualities that would have easily placed them among India's best players at the time.
FIFA's Laws and the Indian Government's stance on the matter differ fundamentally. Article 6 (stated earlier) reflects the principle of dual nationality – a concept that is not recognized by the Constitution of India. Further complicating the situation is the fact that the Sports Ministry's position places the AIFF in direct violation of FIFA's rules, the consequences of which may prove to be drastic.
Article 13 of the General Provisions (dealing with the obligations of FIFA's member nations) requires every member association to "comply fully with the Statutes, regulations, directives and decisions of FIFA bodies at any time."
Non-compliance with these obligations gives FIFA the power to award sanctions by way of suspensions (Article 14 of the General Provisions) and may even result in permanent expulsion (Article 15 of the General Provisions) in case of a failure to remedy the breach within the specified time period.
To apply this law to the present context, the AIFF may be handed a suspension by FIFA, resulting in the loss of its membership rights until such time that the breach is remedied. This would lead to disqualification of India's national as well domestic teams (clubs) from participating in International tournaments until such time that the AIFF ensures compliance with the relevant rule. If the AIFF continue to violate FIFA's rules, it may even result in permanent expulsion.
There are numerous examples in recent history to suggest that FIFA doesn't hesitate before awarding these sanctions. For example:
In July 2014, the Nigerian Sports Ministry dismissed the top brass of the Nigerian Football Federation (NFF) including its President and his executive committee for not solving a player wage dispute during the 2014 World Cup. FIFA, which is clear on its policy of not allowing governments to meddle in the affairs of football, threatened to sanction the Nigerian Federation unless their decision to dismiss the NFF officials was reversed. The Government promptly complied, and reinstated all those whom it had dismissed.
More recently, in May 2015, the Indonesian Football Federation (PSSI) was suspended following a dispute with the Indonesian Sports Ministry that resulted in the cancellation of their domestic football competition.
The problem faced by the AIFF is amplified by the fact that it is not authorized to take corrective action of its own accord. At best, it can make recommendations to the Sports Ministry, requesting it to reconsider its position. Given the political implications of such a change in policy, however, it appears unlikely that the Ministry will budge.
A government official was recently quoted as saying, "It has been an ongoing debate but our view on the issue is clear. You have to be an Indian citizen to represent the country."
You have to wonder if they plan to continue holding such a hard-line stance even if the situation worsens to the point where FIFA issues a formal threat to suspend India's membership, because this would reinforce our belief that the development of Sports is something the Government considers dispensable.
Find latest and upcoming tech gadgets online on Tech2 Gadgets. Get technology news, gadgets reviews & ratings. Popular gadgets including laptop, tablet and mobile specifications, features, prices, comparison.
India
After causing the public exchequer an estimated hit of more than Rs 30,000 crore, the farmers' protest is spreading out into more disturbing territory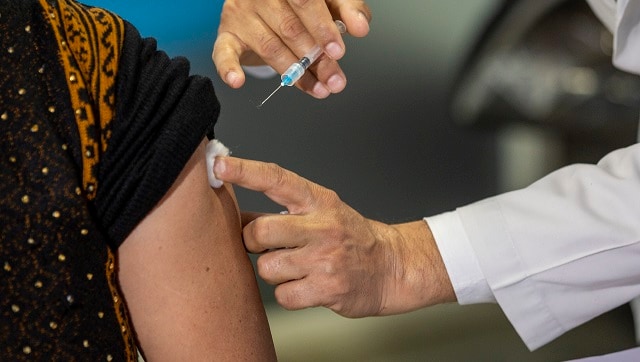 India
The COVID battle has been the modern world's biggest conundrum. Almost all countries had to choose between life and livelihood. India chose both
World
America and the world would be foolish to embark on a vengeful hunt of Trump's legacy instead of dealing with the real danger to free speech: Big Tech, the new colonisers.