Sports and Indians: How ordinary citizens, and no task force, can help India acheive Olympic glory
No amount of empowerment by a task force can help India achieve Olympic glory as well as we the ordinary citizens can through our persistent contributions.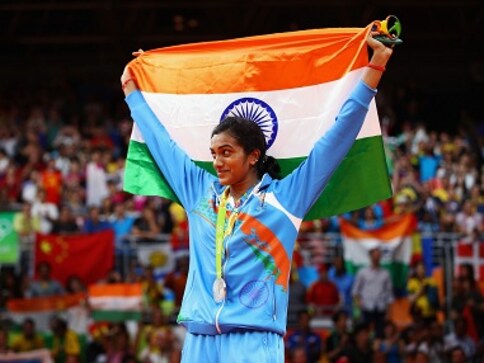 At the tender age of eight, my elder son was ridiculed by a girl younger than him at a hotel pool for floating with a tube and armbands. It was a moment of truth for me as a father – I had done nothing to improve the sporting skills of either of my boys.
Immediately on our return to Delhi, we bought a membership at the nearby Delhi Development Authority (DDA) sports complex and enrolled the two of us into swimming. We thought it would be a quick job to learn to swim, but it was not.
The first season was spent on staying afloat and learning how to swim. I too started building my stamina, for every sportsperson during early initiation needs at least one of their parents to participate and play the same sport. By the third season, we started pushing the stamina for the young learner. At twelve years old, my elder son was a reasonable swimmer, who broadly knew three strokes, though never tested in competitive swimming. The younger one had also joined us in the pool by then, but was just floating about and kicking.
Thereafter, the elder one went to military school, where sporting activities are organised all year round, for physical and mental development. He continued to swim and picked up cross-country running. With all the physical training and building of strength and stamina that accompanied at this institution, the elder son showed promise to take up at least one sport, and swimming was his calling as he enjoyed being in water.
Encouraged by his good performance in the discipline, he too was game to give the sport its due and would train two to three hours everyday in the pool apart from the physical training at school. Though he could not make a significant mark beyond his school in swimming, he kept performing well, so much so that he was able to get admission into a leading school in Delhi on the basis of his medals won in intra-school competitions at the military school, when he chose not to pursue a military career.
His rigorous training in his new school took him higher in performance and physical ability. We would wake up at 3:30 in the morning, get ready, pack his breakfast and reach the swimming pool by 4:45 am to start his early morning training. After nearly 150 minutes of a hard workout and time trials, he went to attend his classes, often dozing off in the middle of a period. We tried many diets, but the physical rigour was too taxing on the still young body. Through all kinds of ups and downs, the young boy continued his training.
When he went for his first couple of open meets and fell significantly short of any medals hope, we could feel his disappointment. He told us that we should put him on performance enhancing drinks to help him get results. We did not know how such drinks would impact a child's physiology in the long run and avoided them, even though all competitors would be on such drinks. We convinced ourselves that if he reaches the peak level of competition without performance enhancing drinks, we would allow him to take them for his final performances to compete better.
But the gap was not easy to bridge. So, we encouraged him to continue swimming for his own satisfaction and happiness without any performance enhancing drinks. He joined the school team for a couple of events too, but could not help them win any medals. He did continue to improve his technique and timing bit by bit, yet he fell short of making a mark. After another couple of years of swimming, he was too dejected to continue the rigorous training and shifted his attention and energy to other activities that brought him a greater bang for his effort.
The younger one also trained and learnt basic swimming across three seasons. However, the overcrowded swimming pool at the DDA sports complex was like a community bath tub. Only four or five out of the 30 odd swimmers in every shift did a semblance of systematic swimming.
Most of the swimmers were casual learners, either learning or playing. In the absence of dedicated lanes for committed swimmers or a code of conduct to be followed by all swimmers, the pool hardly offered an ecosystem for learners to practice swimming properly. It instead continued to prevent committed learners from completing their laps.
The upkeep too remained a challenge at this pool due to the number of swimmers, lack of commitment of the officials and the unavailability of equipment. Every year, either the pool would start late or close before the season end. Hygiene at this pool was at the mercy of all those swimming there, and most of them held a scant regard for cleanliness.
We know of many kids who proclaimed that they urinate inside the pool, out of laziness to go out. Many adults too would not bathe before entering the pool. In addition to the late opening or early closure of the swimming season, every year my younger son would also have multiple stomach infections, most likely due to ingestion of the pool water.
In this milieu, my younger son needs to join another training institution for swimming, where he may get the personalised training, infrastructure, equipment and inspiration he needs; else, it is unlikely that he would last in this sport for long or even for nine years, as the elder one had.
And yet, this is neither a story about my children and their tryst with sports nor a bag of woes about how poor our above average sporting ecosystems are compared to the developed world. Learners pursuing team and field sports may not have these challenges, but surely there would be many other such hurdles.
Retelling of this personal account was intended to highlight that even with what many may consider 'a lot of effort', we were not able to scratch the surface of competitive sports in India, despite access to facilities and nutrition much better than most Indians.
Through this enriching journey, the learning points for us were many. The need to start really early and to stay with it long enough; to prioritize the sport and all that has to be built around it; to be assured of not just the next meal but healthy nutrition for years that is necessary for that discipline; to be able to access training infrastructure, maintain schedules and training regimens that are ahead of the curve and to nurture a healthy ecosystem of trainers, guides, coaches, physiotherapists and specialists in sports medicine.
However, this is merely a list that is extraneous to the young learner whom we identify for a sport. With money most of this can be drummed up. Perhaps, most of the upper middle class in India is up to it, as well. But, how do we identify a learner? How to we ignite a passion for a sport inside a child? How do we build endurance and stamina? How do we impart necessary skills? How do we teach them grit and determination?
How do we pursue excellence and not get bogged down by the pressing need to earn a living or get swayed by our basal instinct to amass more wealth? How do we keep nepotism away to promote pure excellence? Is all this possible if your parent(s) has not pursued the same sport or you have not chanced upon a passionate coach in your early years? And, most of all, how do we build a culture that appreciates failing-while-doing and loathes criticizing-while-sitting?
Then there are the difficult decisions related to performance enhancers. How to navigate through the maze of freely available chemicals to ensure clean sports? How to naturally counter the additional strength and stamina injected by anabolic steroids? How to build up strength of mind that will not only fight the urge to take these shortcuts but take the body that extra mile that is necessary to fight the competition that is using them?
This is the backdrop in which we middle class Indians click our tongue in regret at managing merely two Olympic medals and ritualistically flagellate ourselves once every four years and then become complacent again. This is our valiant attempt to move on. I am absolutely certain that my kids are not Olympic level swimmers, but during this journey, we did meet many others who had the promise. Whether they had the single-minded devotion and passion is difficult to tell.
Only one boy from amongst at least a hundred serious swimmers we met during this journey continued to pursue this sport as a passion at university level and went on to break many records at the National Defence Academy. Fortunately, he is on a career path where the ecosystem would ensure that he has the best chance to represent India, if he shows promise.
Some others may represent India at the Asian Games or the Commonwealth Games, but perhaps not the Olympics. Others still may become coaches and remain true to their passion, helping others partake from their experience and love for the sport to build upon their achievements. For a majority, the story would end more or less like for my elder son, some with more medals, others with not even these many.
Not surprisingly, the objective for most parents of these swimmers was not to instil a love and undying passion for the sport. Some parents would bring their children to the pool to help them gain sports quota admission at various Indian colleges and institutes, others were there to ensure that they learn this sport since it is essential for a few vocations like the police services, while still others were hoping to collect certificates and accolades at school to build the credential of a well rounded personality before applying to a US university.
Some of the young swimmers we met during our journey would certainly have benefited if they could migrate to the US, or any other sports-fit nation for better climate, ecosystem, guidance and facilities — a paradigm shift that Joseph Schooling leveraged to beat Micheal Phelps at his own game at the 2016 Rio Olympics 100m butterfly event.
While most of us would know him for his feat at Rio, he made it to the podium in international games for the first time in the Southeast Asian Games five years ago. So, his journey has neither been short or easy. Also, for a country our size, we can ill afford to send all our athletes abroad for long duration stays and training.
The passion for their discipline that Olympians have is unimaginable for lesser mortals like us. The challenges they overcome are way higher than those that we faced in our journey. They persevered with their pursuit with a single-minded devotion. The grit and determination that they exhibit would put an Edison to shame.
Try, try, try again is their motto for life till they have done it on the world stage. Against the personal, systemic and administrative hurdles that come by, they develop a steely resolve to fight. And even then, when one falls tantalisingly short of a medal, like Dipa Karmakar in Rio, one never knows if and when there will be another opportunity.
Our contribution to sports – other than paying taxes, if we do pay them that is, and our misplaced euphoria – is pretty much similar to when an Indian is chosen to head an MNC, whom we may not know at all. So, we – the people of India – celebrate partial success, empathise, share our commiserations and get on with building security for ourselves and our children. We tend to assign the burden of achieving the difficult task to someone else, while we sit on a couch in front of a screen counting India's Olympic medals.
The key question therefore is how much time and effort are we willing to commit everyday over the next 5–10 years to raise the 'per capita contribution to sports' in any Olympic discipline? For more Olympic medals, we need to increase the per capita interest in a chosen Olympic discipline, bit by bit through every generation.
While the 'earnings' conundrum cannot be solved for the entire nation, at one go, those who do not have to worry about their next meal may consider encouraging their children to participate in Olympic disciplines for this period. My personal success may not be in creating an Olympian child, but in making a u-turn in our uninvolved attitude towards sports for the entire family. The results may not be visible for another three to four generations, but we must continue the efforts in the same direction.
No amount of empowerment of a government selected committee or task force can make this happen as well as we the ordinary citizens can through our persistent small individual contributions. If we are willing, we could also grow in sports like China did in Olympics since 1984. Else, at the very least, we must appreciate and respect our Olympians – medals or no medals – and move on without the self flagellation or cynicism.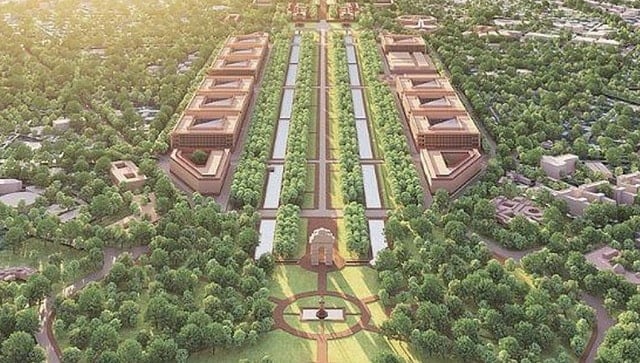 India
In this day and age where even private homes undergo renovation regularly, the Indian State continues to operate out of 90-year-old repurposed colonial homes retained after independence
India
In trying new faces, the BJP seems to be focused on building a generation of political successors who can take over after a period of astonishing growth the party has seen under Modi and Shah
World
Like their predecessors, the Taliban's commanders may soon discover warfare isn't just a means to gain power, but an end in itself