Sochi Olympics: Indian Himanshu Thakur gets skiing gear just in time
"Two days after (the reinstatement), they gave us money and now I have equipment," Thakur said during a training session at Rosa Khutor.
The reinstatement of the Indian Olympic Association during the Sochi Games meant more to Alpine skier Himanshu Thakur than just a chance to compete under his nation's flag.
It meant he was provided with skis, boots and poles for next week's giant slalom race.
"Two days after (the reinstatement), they gave us money and now I have equipment," Thakur said during a training session at Rosa Khutor.
The International Olympic Committee's executive board reinstated the Indian Olympic body this week after it held a weekend election that complied with rules barring corruption-tainted officials from seeking office. That cleared the way for Thakur and two more Indian athletes to compete under their national flag for the rest of the Sochi Games.
IOC suspended the Olympic organisation from the world's second most populous nation in December 2012 after it elected scandal-tainted Abhay Chautala as president and Lalit Bhanot as secretary-general. Bhanot spent 10 months in jail on corruption charges stemming from the organization of the 2010 Commonwealth Games in New Delhi, while Chautala is charged in a recruitment scam not related to sport.
Both men deny any wrongdoing.
The other Indian athletes competing in Sochi are luger Shiva Keshavan and cross-country skier Nadeem Iqbal. During the opening ceremony last week, they entered Fisht Stadium as "independent Olympic participants."
Thakur wasn't interested in discussing the suspension on Thursday. He just wants to finish the first run of the giant slalom when he competes in his only event of the games next Wednesday.
"It's a good experience," he said. "It's motivation for skiing in India."
The 20-year-old Thakur is from Manali, a town in northern India located in the Himalaya Range at an altitude of 8,200 feet (2,500 meters). The start of Rosa Khutor's giant slalom course has an altitude less than 6,500 feet (2,000 meters).
"But it's a very difficult course and the slope is icy," Thakur said.
AP
Find latest and upcoming tech gadgets online on Tech2 Gadgets. Get technology news, gadgets reviews & ratings. Popular gadgets including laptop, tablet and mobile specifications, features, prices, comparison.
Sports
Reports published abroad say Afkari was convicted on the basis of confessions aired on television after being extracted under torture, prompting online campaigns for his release.
Sports
According to the Oxford numbers, Tokyo's spending is at $15.84 billion, already surpassing the 2012 London Olympics, which were the most expensive Summer Games to date at $14.95 billion. Tokyo organisers say officially they are spending $12.6 billion.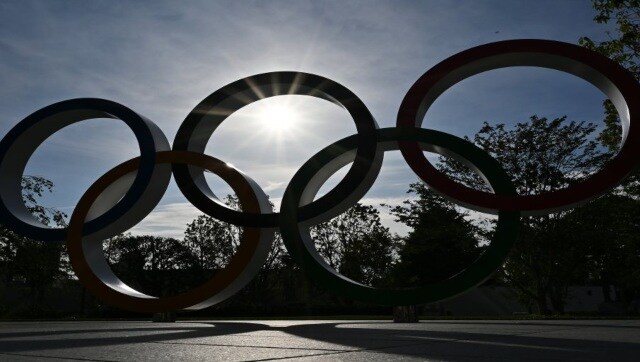 Sports
Among the things to be reviewed are the number of officials scheduled to be present at Tokyo 2020, welcoming ceremonies for athletes and various costs at venues, athletes' villages, training facilities and the international press centre.