Six things we learned from the Australia v India Test series
Australian skipper Steve Smith made four centuries and two half centuries from his eight innings.
Steve Smith is the real deal
Some of us had that little feeling deep inside that Smith was something special. He was Australia's best batsman in the failed Australian tour of the UAE. He then won Man of the ODI Series against South Africa, despite being overlooked for the first game.
But put up your hand if you tipped him to break Sir Donald Bradman's record for the most ever series runs against India with 769?
I don't see too many hands up.
We should have known after his 162* and 52* in Adelaide when emotions were at their highest given the team had just lost their little brother.
Come the 2nd Test in Brisbane and Smith is captain
He made four centuries and two half centuries from his eight innings. He finished with a series average of 128.16. A century in every game. It could so easily have been a century in 5 Tests in a row, given he made 97 in the last Test against Pakistan prior to this series beginning.
His next Test match will be in the West Indies and then onto The Ashes. He begins these campaigns averaging over 52.
A star was not necessarily born, nor was it necessarily discovered. But it has certainly has let its presence be known.
...and so is Virat Kohli
Stepping into this series, Virat had just made 134 runs over a whole five Test series in England. Sundries contributed more for India.
Virat had been proven to be a world class ODI player, but one lacking when it came to the real stuff.
In fact, his ODI average is much better than his Test average.
Five Tests later, three as captain, and Kohli has faced his critics head on, slapped them in the face with a mixture of attitude, self confidence and results.
692 runs, four centuries and the strong feeling that Indian cricket is now led by a character that was born to do so.
The first ball he faced in the series, he wore smack in the middle of his helmet courtesy of Mitch Johnson. Only Virat could respond by turning that into a hundred…..and then making another in the second innings.
Welcome to the big time Virat. God knows, India needed a leader like you.
We don't know who the best two openers in the world are
Well, we knew who one was.
David Warner entered this series as a superstar. His three centuries, including his unforgettable one in Adelaide for his mate
Phillip only cemented what we already knew. Some were even asking whether he is the best batsman in the world.
However, we weren't quite sure who was his partner in crime in the hypothetical world's best Test team.
We still don't know.
Murali Vijay finished the Test series with more runs than Warner. He passed the 50 mark on 5 of the 8 times he went out to bat.
Could it be him?
What about Chris Rogers?
There were jungle drums beating for his sacking from some quarters before the series started. They were misplaced drums.
Six half centuries on the run prove just how much this man values his wicket. Although a century alluded him, he averaged over the magical 50 mark for the series.
His catching in the field also set an example for others. Ironic given Rogers is the bloke with the worst eyesight.
The inconvenient truth about Shane Watson
The last time Australia played India, Watson was described as 'cancer' by his captain. He was also sent home after 'Homework Gate'.
He wants to be an opener or number 3. A few years back, he was Australia's highest paid cricketer.
He has only made 4 centuries in 105 innings.
Some say he is a dead rubber specialist.
This series didn't alleviate those sentiments.
In a series where the all time record was broken for the most aggregate runs made in a four Test battle, Watson was Australia's worst performed specialist batsman with an average of 29.75. The average across all wickets for the series was close to 45.
His best Test was clearly the Sydney match. Coincidentally, it was also a dead rubber.
Yes, his bowling can be handy, but he has only taken more than 1 wicket in an innings once in the last 25 Tests. An all rounder this doesn't make.
It is time for Ed Cowan to step back into the number 3 spot for Australia. He is making runs. Watson should be made to battle for the number 6 spot against Mitch Marsh, Moises Henriques and James Faulkner.
…and Suresh Raina
It is still unclear to many as to why Suresh Raina earns himself an Indian Test cap? Is he related to Indian selector Roger Binny?
Only one century (in his first Test) in 31 Test innings is a horrible return for a guy who averages 43 in First Class matches.
He was given yet another chance in the dead rubber Sydney Test and subsequently made 0 (1) and 0 (3).
We all cringed.
Surely in a country of over one billion people, there is a better number 6 than Raina to be found?
India don't have a bowling attack
To win a Test match, you need to take 20 wickets.
You can worship your batsmen all you like, but they don't win you matches. Bowlers do.
India don't have any bowlers. Well, none that scare anybody.
Ishant threatened after his Lord's performance in 2014 to be that guy but his best return in this series was a three fer.
Bhuvi Kumar should never have played as he wasn't fit or ready.
Shami and Yadav toil away like Peter Siddle, but without his accuracy.
Ashwin looked dangerous at times, but spinners don't win you a Test series in Australia unless Shane Warne is in your squad.
What happened to Aaron?
Only twice in the whole series did India manage to bowl Australia out in an innings.
India are currently ranked 7th in the Test rankings, just above the disfunctional West Indies, the underfunded Bangladesh and the minnows of Zimbabwe.
Unless they learn to bowl sides out, this ranking will not change in the near future
Subscribe to Moneycontrol Pro at ₹499 for the first year. Use code PRO499. Limited period offer. *T&C apply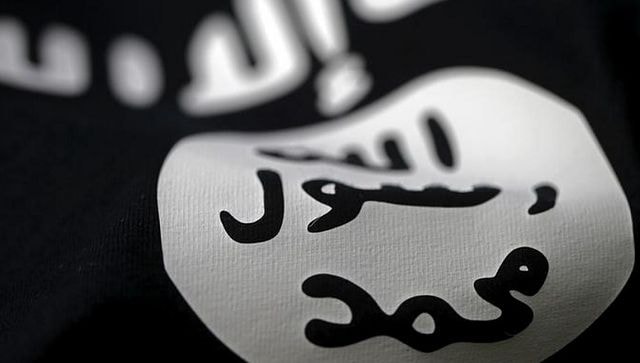 Ideas
Holy war is not complete until the screams of its victims burn like a blazing advertisement across the psyche of generations
First Cricket News
Instead of blaming the pitch, Joe Root said it was India's 'high quality bowling' that made the difference in the Third Test.
First Cricket News
Playing down WTC qualification scenarios, Kohli made it clear that India will look to win both matches.