Sinquefield Cup 2017: Viswanathan Anand steals show with brilliant win against Fabiano Caruana
Anand showed nerves of steel and deep calculation in outplaying his opponent Fabiano Caruana of United States
Viswanathan Anand displayed brilliant imagination and flawless calculation in outplaying the American Fabiano Caruana in a delightful mating attacking in the fifth round of the Sinquefield Cup taking place at Saint Louis, United States. This first victory for Anand in the tournament propelled him to a tie for 2-3 places along with world champion Magnus Carlsen on three points from five rounds, behind the tournament leader Maxime Vachier-Lagrave who is on 3.5 points.
Anand started off with a surprise in the opening when he employed the English Opening against Caruana, which he has employed only sporadically in his career. Slightly hesitant play in the early middlegame saw him concede near equality to Caruana after 18 moves. However, in his enthusiasm to complicate the position, Caruana started a misadventure on the 19th move, which Anand had dismissed as impossible, but was delighted to find the opponent doing it anyway.
The positional laws governing play in the middlegame of chess often look simple and logical. But it takes courage to understand the risks and still go beyond them and create complications and chaos, if one can possess necessary tactical intuition for risk-taking. It is the trademark of tactical geniuses in the history of the game, who were able to create such complications ignoring strict positional laws. However, even in cases where the created complications are unsound in nature, it requires very steady nerves and crystal-clear calculating ability to defend against such attacks and repulse them, defensive abilities which are again not for the faint-hearted.
The Sunday game against Caruana was one such encounter where Anand showed nerves of steel and deep calculation in calling his opponent's bluff. He accepted Caruana's pawn sacrifice on the 21st move, and went even bolder and accepted the second pawn on the next move, only to find Caruana's rook land on the crucial seventh rank, threatening Anand's queen and checkmate in one move at the same time.
But Anand had seen through these threats and more. Continuing the attack on the black king, he went ahead with 23.f7 Kh8 followed by the counter-sacrifice with 24.Bxg7 thus exposing the black king in the line of fire. Showing amazing depth in calculation, Anand went on to attack the black king and exposed Caruana's flaw in calculation. The final move of the sequence, where Anand's Queen on the d4 square open to capture for free by the black rook on d8 was a beautifully aesthetic finish, as Caruana had no choice but to resign the game.
World champion Magnus Carlsen came back very strongly from Saturday's defeat to play a flawless game in the black side of a Scotch Opening and defeat another of the world elites, American Wesley So. Coming back immediately in the immediate games after a defeat has always been one of Carlsen's strong points, and the ability thus stood him in good stead in the fifth round.
Thus, Anand and Carlsen are placed in a tie for the 2-3 places with three points, behind the leader Vachier-Lagrave who maintained his top position after drawing with Levon Aronian.
Results: (5th Round)
Viswanathan Anand (2) 1 - 0 Fabiano Caruana (2½)
Wesley So (2) 0 - 1 Magnus Carlsen (2)
Maxime Vachier-Lagrave (3) ½ - ½ Levon Aronian (2)
Sergey Karjakin (2) ½ - ½ Ian Nepomniachtchi (1½) Hikaru Nakamura (1½) ½ - ½ Peter Svidler (1½)
Points position after 5 rounds:
1. Vachier-Lagrave: 3½ points
2 - 3: Anand and Carlsen: 3
4 - 6: Caruana Aronian and Karjakin: 2 ½
7 - 10: So. Nakamura, Svidler and Nepomniachtchi: 2 each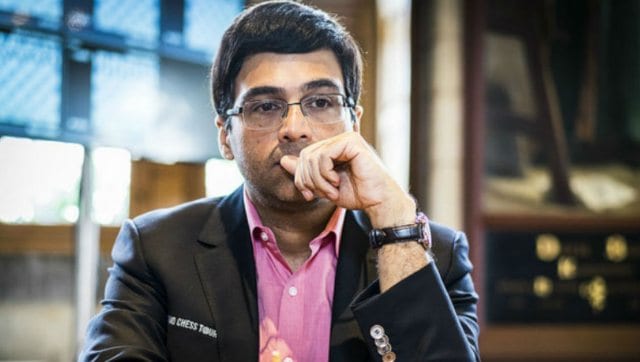 Fwire
Any player who has a Chess.com blitz or FIDE standard rating of under 2000 can play with Viswanathan Anand by donating USD 150 as a registration amount.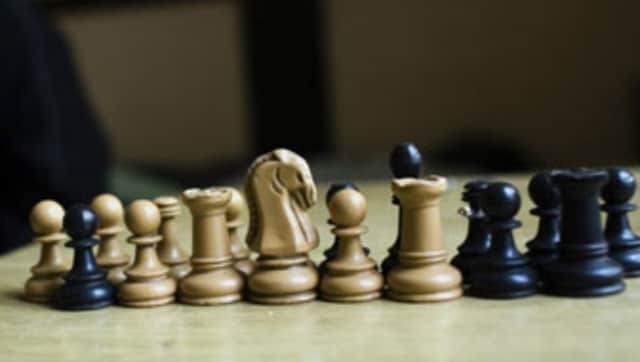 Sports
AICF will be providing medical, home quarantine support and financial assistance for members who require hospitalisation due to COVID-19.