Sinquefield Cup 2017: Viswanathan Anand faces acid test against star-studded field at Saint Louis
Sinquefield Cup features world champion Magnus Carlsen, his challenger Sergey Karjakin, the aggressive American Hikaru Nakamura, Indian ace Viswanathan Anand and other current top players.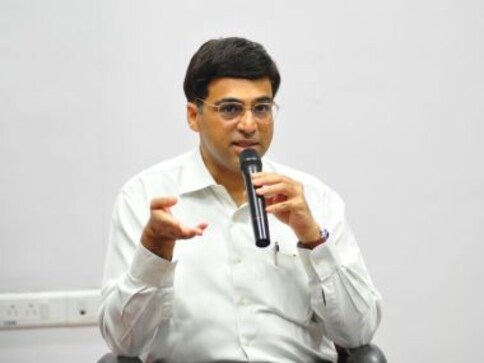 Indian former world champion Viswanathan Anand faces consecutive acid tests in two elite events part of the 'Grand Chess Tour' at Saint Louis, USA in the next three weeks, before his crucial World Cup tournament at Tbilisi, Georgia in September 2017. Having missed other routes to qualify for the Candidates cycle to compete for the world championship, the World Cup will be Anand's one final chance to find a place in the world chess championship cycle in 2018.
When the next two events of the 'Grand Chess Tour' start on 2 August at Saint Louis, Missouri, USA, it won't be the Annual "Sinquefield Cup" which will create the maximum buzz. Even though the event features world champion Magnus Carlsen, his challenger Sergey Karjakin, the aggressive American Hikaru Nakamura and other current top players of the world including Indian ace Viswanathan Anand, the whole of the chess world is waiting with bated breath for the next event, "The Saint Louis Rapid and Blitz", from 13 to 19 August.
After all, this will be the second event where Garry Kimovich Kasparov, who is considered to be one of the greatest chess players of all time, will be returning to play as a wildcard entry in an officially-rated chess event after a long gap of 12 years to proper competition.
Both these events are part of the Grand Chess Tour which consists of a total of five events, among which the Sinquefield Cup will be the first event with longer, classical time controls, with London Classic to be held in November-December being the only other. So far, the Tour has completed two events at Paris, France and Leuven, Belgium, both of which were a combination of Rapid (25 minutes per game with an additional 10-second time delay per move) and Blitz (five minutes per game with an additional three-second time delay per move) events. Both the Sinquefield Cup and Saint Louis Rapid and Blitz will comprise of a total of 10 players each.
At the end of two events in France and Belgium, Carlsen is the leader of the Tour with 25 points from two events, followed by French GM Maxime Vachier-Lagrave on 18 points and American GM So Wesley on 14 points.
Anand participated only at Belgium and wasn't impressive in finishing overall eighth in combined standings, garnering only three Tour points. Still, with a healthy rating of 2783, Anand is still a formidable force at the top capable of producing great results on his day. Only in such elite round robin tournaments in the past, a solid start has always been very important for Anand, and Indian chess fans will hope for good results for him in the initial rounds especially.
While both the Sinquefield Cup and Saint Louis Rapid and Blitz are almost identical with their participants list, Norwegian GM Carlsen, the reigning world champion, will be playing only in the first event, while Kasparov will be playing only in the second event, thus providing a slight disappointment to chess lovers who are justified in expecting the mouth-watering clash between the two.
However, Kasparov's comeback has created quite a buzz in chess circles, even though he has sporadically played in Blitz and Rapid events and matches in the last 12 years. Officially retiring from competitive chess after winning the Linares super-GM event in 2005, Kasparov has been in the shadows for most of the intervening years.
Trying his hand at politically opposing Vladimir Putin in his native Russia but thwarted ruthlessly, even thrown briefly in a Moscow jail in 2007 with apparently convoluted charges, completing the mammoth series of chess books titled 'My Great Predecessors' which have arguably become all-time classics, being a political commentator and analyst at the US, curiously becoming a citizen of Croatia since 2014, challenging Kirsan Illyumzhinov for FIDE (The World Chess Federation) presidency and failing in a nasty election campaign during 2014 were some of the colourful details emerged about Kasparov in these 12 long years.
He has never been completely away from chess too. From coaching Carlsen in 2009, helping Anand to win his world championship match against Veselin Topalov in 2010, training Nakamura for the whole of 2011, Kasparov has always kept in touch with the game with Blitz and Rapid matches and Simultaneous exhibitions throughout this period. And whenever he has appeared in the commentary booths of elite chess tournaments, he has impressed with his insights and quick thinking.
However, it remains to be seen how he will fare under serious competitive strain, at his current 54 years of age. And, typical of his enigma, Kasparov has already declared that he will be back to being retired again by 19 August.
The other point of note is Carlsen's relative diminishing of powers over his rivals. For someone who towered over the chess world at an ELO rating of 2882 in 2014, Carlsen's has 'slipped' to 2822 currently, closely followed by So at 2810 and Fabiano Caruana at 2807, both of whom will be competing at the Sinquefied Cup, thus getting an opportunity to overtake him in rating if things go their way.
Saravanan Venkatachalam is an International Master and author for ChessBase India