Singapore Open: B Sai Praneeth upstages Kidambi Srikanth to clinch maiden Superseries title
Praneeth prevailed 17-21, 21-17, 21-12 in a 54-minute contest, which was the first all-Indian Superseries final in the history of the game.
B Sai Praneeth upstaged compatriot Kidambi Srikanth to clinch the Singapore Open men's singles title, his maiden Superseries trophy, on Sunday.
Praneeth prevailed 17-21, 21-17, 21-12 in a 54-minute contest, which was the first all-Indian Superseries final in the history of the game. This was Praneeth's first appearance in a Superseries final. Previously, Saina Nehwal, PV Sindhu and Srikanth have won the coveted crown.
Before Sunday, only three nations — China, Indonesia and Denmark — had two of their shuttlers playing in finals of a Superseries event. Going into the final, Srikanth had a better international record, having won two Super Series titles, the 2013 China Open and the 2015 India Open, whereas former national champion Praneeth was still looking for his first international title.
The two players dished out an engaging opening game before Praneeth staged a remarkable comeback to dominate the proceedings and emerge a comfortable victor.
After losing the first game 17-21, Praneeth showed tremendous grit to come back from being 1-6 in the dumps to level at 7-7. Srikanth tied to assert his dominance with a superb smash down the line to take a 8-7 lead but Praneeth seemed determined to go into the break 11-10, winning 10 of the 14 points on the bounce.
Leading 18-16, Praneeth showed great awareness to outfox Srikanth who relied on his smashes and netplay to dink the cork over his head when he was closer to the net for a sublime point.
With three game points to play for, Praneeth returned the favour this time with an identical 21-17 win to hang the final game perfectly in balance.
In the final game, Praneeth opened up a 10-4 lead and never looked back as Srikanth made an error.
Srikanth, who has a fair bit of experience having played in two finals and winning both — the 2015 India Open and 2014 China Open, never looked settled after the first game. It was Praneeth's all round play and array of strokes that pinned his rival down.
"It's a great feeling," an elated Praneeth said later. "I practice with him (Srikanth), so we know each other's game very well. It was a really tough match.
"I have been playing well in this tournament and the final win is very special. My hard work had paid off," the 24-year-old said.
Sports
Playing white in a Tarrasch variation, Anand, a former world champion, settled for a draw in 40 moves, to win the match 2.5-1.5.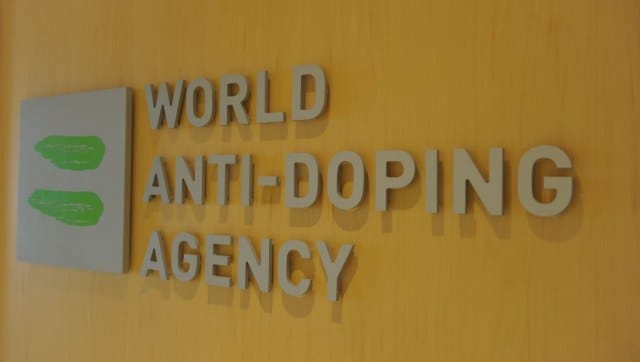 Sports
WADA issued a statement ahead of a documentary by Germany's ARD television, days before the start of the Tokyo Olympics, that claims such an occurrence was proven in several cases in an experiment.
Sports
Check out photos from Day five of the Tokyo Olympics 2020.