Singapore Open 2018: 24-player strong Indian contingent crumbles in opening two rounds in event shorn of top stars
India's challenge at 2018 Singapore Open World Tour championships ended as none of the 24-player strong Indian team managed to make it to the quarter-final.
What a fall there has been, my countrymen!
Last year, on the day of the finals of the Singapore Open Superseries Badminton Championships, two of India's men's singles exponents had stood proudly astride the podium in the top and runner-up positions, revealing to the world the healthy state of the game in this country.
B Sai Praneeth had narrowly beaten compatriot and regular sparring-partner, Kidambi Srikanth for the title to show the global badminton fraternity that there was strength and depth in Indian badminton and that it did not just end with Saina Nehwal and PV Sindhu.
It also happened to be the mid-way mark of Srikanth's finest year in international badminton, in the course of which he bagged four Superseries titles – in Indonesia, Australia, Denmark and France – and was runner-up in a fifth. No other Indian shuttler has managed to win four Superseries titles in a single year, not even Saina.
Swing the camera around to focus on the schedule of the quarter-finals of the 2018 Singapore Open World Tour championships and the Indian badminton-lover is left rubbing their eyes in sheer disbelief. Not a single Indian, from a 24-strong contingent that launched their respective challenges three days back, features at the last-eight stage in any of the five events. And this, in a sadly depleted tournament.
This is an event, at the fag end of the South-East Asian circuit, which most of the top stars have chosen to skip. None of the top half-dozen men's singles players have taken part in Singapore, leaving Chinese Taipei's Chou Tien Chen to head the seedings, followed by Angus Ng Ka Long of Hong Kong.
The situation is even worse among the women's singles players, with the top eleven stars all skipping the competition and leaving Thailand's 12th ranked Nitchaon Jindapol as the top-seeded women's player in the tournament.
One could have said that this was a golden opportunity for Sai Praneeth to re-invent himself and rejuvenate his distinctly flagging career. Seeded sixth, the defending champion started his lung-opener brightly against Japan's relatively unknown 23-year-old Yu Igarashi, ranked 61st in the world, but then faded progressively, to be left licking his wounds after a 21-16, 16-21, 18-21 reverse.
Three other Indians made the men's singles main draw, apart from Praneeth but none of them made it past the second round. Former national champion Sourabh Verma was drawn against veteran Parupalli Kashyap in the first round and was right on top while scoring a commanding 21-9, 21-6 victory. Kashyap just did not appear to have his heart in the match and may have been nursing an injury, since he was so far removed from the action.
But Verma came a cropper in the next round against old-timer Tien Minh Nguyen, who is semi-retired and is hardly seen on the circuit these days. The 35-year-old Vietnamese, a former top-ten player who is presently ranked 73rd on the BWF computer, administered a lesson in tactics, temperament and stamina to his opponent, more than a decade his junior, for a richly-deserved 18-21, 21-15, 21-11 triumph.
Former world junior runner-up RMV Gurusai Dutt battled through the qualifying draw of the men's singles to earn a place opposite China's Qiao Bin, but found the Chinese player too hot to handle and was beaten at 14-21, 19-21, after a tense struggle in the second game. Qiao proceeded in the next round to show Japanese Igarashi, conqueror of Praneeth in his earlier outing, his place with a facile 21-14, 21-14 win.
The fourth Indian in the men's singles draw, Subhankar Dey, battled gamely against Canadian Jason Anthony Ho-Shue and produced an encouraging 14-21, 21-14, 21-16 victory. However, he was badly over-matched in his next outing against top-seeded Chou, losing at 13-21, 14-21 to the 28-year-old.
With both Saina and Sindhu choosing to skip the $350,000 World Tour event, there was not much interest for Indians in the women's singles, even though six women tried their luck in Singapore. Rituparna Das had perhaps the best chance of progressing in the tournament, after coming through the qualifying rounds and finding her first main-draw opponent, Sabrina Jaquet of Switzerland, retiring injured after 5-3 in the first game.
Das, however, lost her way against Indonesian Yulia Yosephin Susanto, who had been promoted from the standby list and was beaten 21-15, 13-21, 16-21. It only cleared the way for China's up-and-coming Han Yue to barge into the semi-finals with a fighting 21-11, 19-21, 21-14 triumph over Susanto.
Vaishnavi Reddy Jakka, whose father has filed a complaint against national coach Pullela Gopichand for discriminatory selection policies, lost a close game against Japan's Minatsu Mitani, was then swamped in the second, losing at 19-21, 7-21. Bulgarian Linda Zetchiri, who had been knocked out of the Thailand Open last week by Sindhu, once again lost to an Indian player, Ruthvika Shivani Gadde, at 21-15, 17-21, 21-16. Gadde was, however, soundly beaten at 8-21, 15-21 in the second round by fifth-seeded Sayaka Takahashi of Japan.
Young Mugdha Agrey was no match for China's Gao Fangjie, the No 7 seed and lost at 12-21, 16-21, while Sai Uttejita Rao Chukka managed to win the first game 23-21 against Spain's Beatriz Corrales, before being swept aside by the Spaniard 21-4, 21-6. Vaidehi Choudhary, who secured promotion from the qualifying rounds, failed to assert herself against second-seeded Jindapol of Thailand and managed a losing 21-10, 21-6 scoreline.
The depressing story continued in the paired events, where the biggest shock was the eclipse of the No 2 seeds, Satwiksairaj Rankireddy and Chirag Shetty, by the untested Chinese combination of Ou Xuanyi and Xiangyu Ren by a 21-17, 21-18 margin in the second round. The Indians had managed a hard-fought 21-16, 24-22 win over Indonesian qualifiers Rizky Hidayat and Loh Kean Hean in their opener.
Rankireddy and Shetty, who had started the year brightly with a series of good results, have totally lost steam after the former chose to skip the Thomas Cup finals, ostensibly to give his Std XII examinations. The vital break from international competition appears to have broken their rhythm and they have not fared well in a single tournament since.
Young Turks MR Arjun and Shlok Ramchandran, seeded seventh, were unlucky to lose 19-21, 21-17, 21-19 to the English pair of Ben Lane and Sean Vendy. Fellow-countrymen Arun George and Sanyam Shukla were also unlucky to lose 16-21, 21-17, 22-20 to the Chinese Taipei duo of Po Li-Wei and Yang Ming-Tse. Both Indian casualties took place in the first round of the 32-pair draw.
India's best pair in the women's doubles, Ashwini Ponnappa and N Sikki Reddy have failed to impress in 2018 and failed to defend their eighth seeding, while losing to Hong Kong's Ng Tsz Yau and Yuen Sin Ying 18-21, 21-13, 21-14. Somehow, Ponnappa has failed to ignite the spark with Sikki Reddy that she had managed while winning the 2010 Commonwealth Games gold medal in the company of Jwala Gutta.
Rankireddy and Ponnappa won their mixed doubles opening round against a low-ranked Indonesian pair, but were then ousted at 21-14, 16-21, 21-14 by the seventh-seeded Hong Kong pair of Lee Chun Hei Reginald and Chau Hoi Wah, who had been seen in action in the Premier Badminton League in January this year.
It is sad to see Indian badminton slide to such depths, after hitting the high notes in 2017 and it is not easy to find the reasons for this slump. Perhaps a vital reason may be that, of late, Dronacharya Award-winning coach Gopichand has not been able to spend as much individual time with his key students as before, and his assistants and juniors are unable to reel in the slack. It was his personalised attention that made the key difference between victory and defeat for his wards in that final gallop to the tape.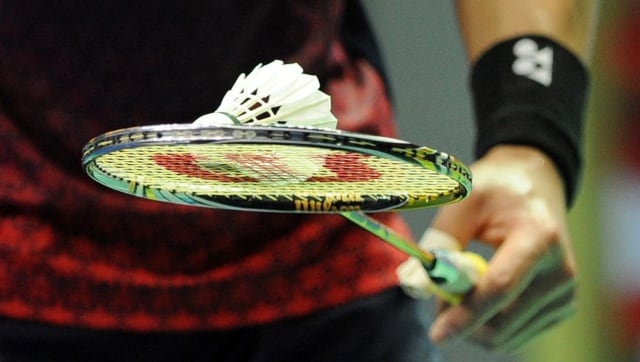 Sports
The domestic badminton season will start with two All India senior ranking tournaments in December after a gap of almost 20 months due to the coronavirus pandemic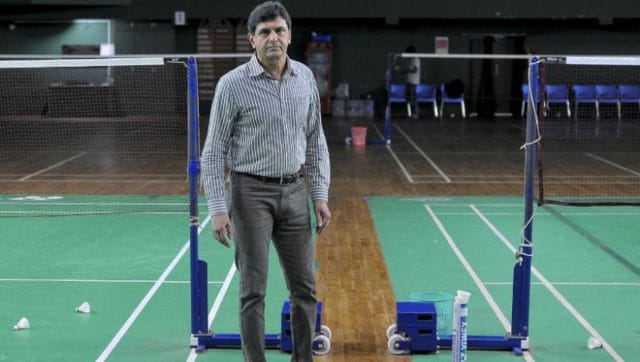 Sports
The BWF Council shortlisted the Indian legend based on the award commission's recommendation. Badminton Association of India (BAI) had submitted his name for this award.
Sports
Parupalli Kashyap went down 11-21 14-21 to Loh Kean Yew of Singapore to bow out of the competition.