Sikki Reddy-Ashwini Ponnappa target medals at 2018 Commonwealth and Asian Games
Set to combine with Ashwini Ponnappa for the first time, young shuttler Sikki Reddy said the decision was taken keeping in mind the 2020 Tokyo Olympics.
New Delhi: Set to combine with Ashwini Ponnappa for the first time in international circuit, young shuttler Sikki Reddy said the decision was taken keeping in mind the 2020 Tokyo Olympics and hoped she would be able to step into the big shoes of Jwala Gutta.
"One month back our Malaysian doubles coach Kim Tan Her, Gopi bhaiyya, me and Ashwini had a discussion and we decided to pair up. Of course 2020 Tokyo was a reason but that is too far away, four long years, and we want to just focus on the smaller events now," Sikki told PTI.
"We are a scratch pairing so have no ranking. We have to start with smaller events and make our way up. I hope we can gather some good ranking points and then target the super series and big events. 2018 Commonwealth Games and Asian Games will be the immediate targets for us."
Sikki and Ashwini will be playing the Scottish Open (23 to 27 November), Welsh International (30 November to 3 December) and Irish Open (7 to 10 December) this year before combining again at the Malaysia Masters (17 to 22 January) and Syed Modi International (24 to 29 January) next year.
Ashwini said: "When I started with Jwala I had zero exposure to international badminton but it is not the case with Sikki. She is experienced and have done well in mixed doubles. She has played super series events. So I think we will not take much time to gel well."
The 23-year-old Sikki, like Jwala, is a left-handed shuttler.
"I being also a lefty is a big positive as I have got a lot of variations in my strokes. Of course she has more experience in women's doubles and needs to guide me and believe in me as I am the junior here," said Sikki, who had clinched the 2016 Brazil Grand Prix with Pranaav Cherry Chopra in mixed doubles.
Asked how different is their combination, Ashwini said: "There are few things which are quite different like Sikki and me can rotate a lot more now. If I move into the net, she can cover the back of the court and vice versa."
"But we need to work on our strength and weakness and it is going to be a great learning experience for the initial one year for us," added Ashwini, who will also be pairing up with K Nanadagopal in mixed doubles in the upcoming three events.
Ashwini and Jwala has been India's best women's doubles pair, winning Commonwealth Games gold and silver in 2010 and 2014 respectively, the World Championship bronze medal in 2011 at London and 2014 Asian Championship bronze.
But after qualifying for their second Olympics at Rio de Janeiro, they decided to part ways.
"Me and Jwala had a discussion and we decided to go our different ways. It has been a beautiful journey for us together and I think she has been a great mentor. Whatever I learnt I learnt from her but we had separate priorities so we decided it is best if we part ways," Ashwini said.
Jwala said: "I have been thinking about playing mixed doubles for quite sometime. I missed it. So me and Ashwini discussed about splitting just before the Rio Olympics."
"I had a break after the Olympics and I'm working on my fitness now. I'm almost there. I think Manu Attri and I will make a good pair. Our first tournament together will be Macau Open or Malaysia and Syed Modi for sure," she added.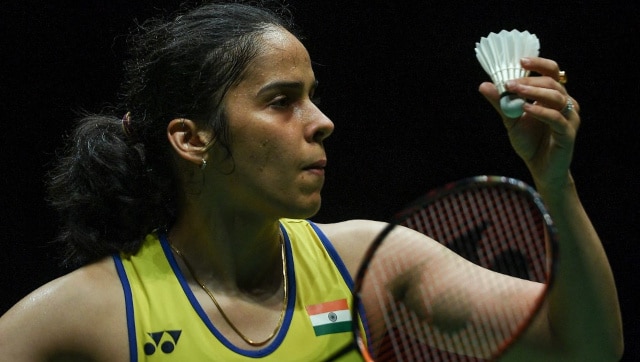 Sports
With Saina Nehwal and the Chirag Shetty-Satwiksairaj Rankireddy pair back in the team, India will look to forget the Sudirman Cup disappointment and produce a strong performance in the men's and women's team events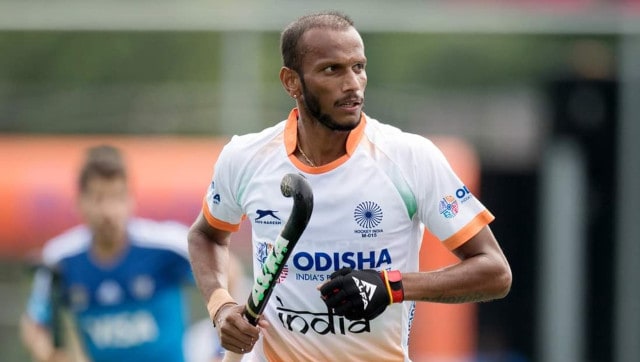 Sports
Sunil's decision to call time came a day after drag-flicker Rupinder Pal Singh and defender Birendra Lakra, who played starring roles in the Indian hockey team's historic bronze medal-winning Tokyo Olympics campaign, announced their international retirements on Friday.
Sports
Queen Elizabeth II held her first major engagement at Buckingham Palace since the onset of the coronavirus pandemic a year and a half ago, as she presided n Thursday over the launch of the baton relay for next year's Commonwealth Games