Shubhankar Sharma believes a golfer from India will soon win a Major, but sport needs more icons to take it to masses
Shubhankar Sharma said Indian golfers have made good progress in recent years and the day is not far when an Indian will win a Major championship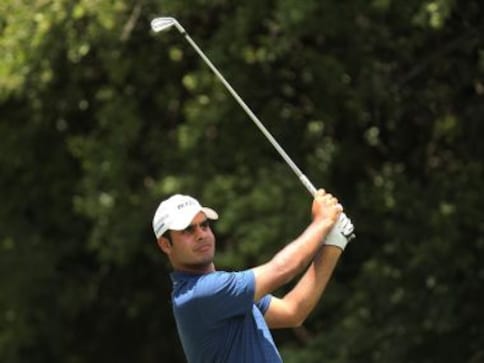 Chennai: Two-time European Tour champion Shubhankar Sharma said Indian golfers have made good progress in recent years and the day is not far when an Indian will win a Major championship.
"Indian players are doing well. The day is not far off when an Indian will win a major," said Shubhankar, who got an invite to play at next month's Majors, at a function organised in Chennai by Take Solutions.
He also felt golf needs more icons like Cricket, which had Sachin Tendulkar to make it popular and reach the masses.
"Golf needs more icons to become more popular. That will inspire us. Also, we need to take the sport to the masses," he added.
"We will get a Major soon and it will change things," he said.
Sharma, 21, has taken the golfing world by storm following two recent victories in South Africa and Malaysia which he followed up with an eye-catching tied ninth finish at the World Golf Championships-Mexico. He led a star-laden field in Mexico City after the second and third rounds.
SSP Chawrasia, who was also felicitated during the program, felt that Indian players had made a lot of progress in recent times and many were shining on the world stage.
"It was very tough when I started. Now it has got better and golf is a lot more popular. We need more help from corporates," he added.
Former BCCI president and India Cements managing director N Srinivasan lauded the performances of the country's golfers and said support (from corporates) will come in due course.
"Our golfers are playing well outside. Support will come. That is not far away. Challenge is there, it takes little time. Ten years from now, you'll see things have changed completely. In such a large country, there are so many talents, you might bring them to the fore," he added.
Srinivasan also said it took time for Cricket in India to reach where it is now, saying that the arrival of Sunil Gavaskar changed things.
"Cricket has taken a long time where it is today. There was a time when no foreign team would come to India. Australia was not interested in coming to India. Even when Australia and England came on those days, they would not get the first team. Don Bradman did not come to India. There was no respect from Indian cricket," he said.
"Over time, things changed. The turning point was coming of Gavaskar. The contribution he made was he was the first person who said we can play fast bowlers. From there, all other talents developed. Slowly, slowly till the 1983 World Cup win. Now suddenly you have a flush.
"The Indian team is now respected in all conditions, even South Africa being one of them. Though they landed only two days before this time, there planning was wrong. They recovered by third Test," he said.
First Cricket News
Shimron Hetmyer walked in to bat when Rajasthan needed 75 off 42 deliveries to win against Chennai Super Kings.
First Cricket News
Sunil Gavaskar said MS Dhoni's performances in IPL 2022 shows he is still keen about the game.
First Cricket News
Sunil Gavaskar believes that Royal Challengers Bangalore's Dinesh Karthik should be included in the T20 World Cup squad as a pure batter with wicket-keeping being an added option.