Shanghai Masters: Nick Kyrgios slams fans after ouster, says he doesn't owe them anything
Nick Kyrgios lashed out at fans and insisted 'I don't owe them anything' after he was booed off court in a spectacular meltdown at the Shanghai Masters.
Australia's Nick Kyrgios lashed out at fans and insisted "I don't owe them anything" after he was booed off court in a spectacular meltdown at the Shanghai Masters on Wednesday.
The hot-headed world number 14 clashed with the chair umpire and a heckler and admitted not trying after he lost 6-3, 6-1 to German qualifier Mischa Zverev, the world number 110.
It is just the latest incident in which Kyrgios's talent has been overshadowed by his tempestuous nature after he received a suspended ban for an infamous jibe last year.
Kyrgios was slapped with a code violation for an audible obscenity and was warned to play properly in front of an increasingly restive crowd in Shanghai.
Chair umpire Ali Nili told Kyrgios to play professionally after he patted a soft, child-like serve into his opponent's court and was broken to go 1-4 down in the first set.
Facing game point at 1-1 in the second set, the 21-year-old started walking to his chair before Zverev's serve had even landed.
Australia's highest-ranked player was broken twice in the second set and as Zverev served for the match at 5-1, he took on a heckler in a heated argument mid-game.
Facing three match points at 0-40 down, Kyrgios then floated a return from Zverev's second serve before the German gratefully put away the winning shot.
Kyrgios, who departed to boos, later admitted he "took the easy way out" and "tapped out a little bit".
But when asked whether he could understand why fans were upset, he shot back: "Not at all."
"I feel like if they knew what they were talking about they'd be on the tennis court and being successful, as well.
"No, I can't really understand it at all. They don't know what I'm going through."
Kyrgios added: "I'm good at hitting a tennis ball at the net. Like, big deal. I don't owe them anything. It's like it's my choice.
"If you don't like it, I didn't ask you to come watch. Just leave. If you're so good at giving advice and so good at tennis, why aren't you as good as me? Why aren't you on the tour?"
Kyrgios also said he "couldn't care less" if he reaches the ATP World Tour Finals in London, the prestigious, season-ending tournament featuring the top eight players.
The flare-up comes after Kyrgios won the third title of his career, and season, at last week's Japan Open and was showing new focus after pairing with trainer Martin Skinner.
Kyrgios is known for his poor behaviour on court. Last year he received a suspended one-month ban for making a lewd and personal comment during a match with Stan Wawrinka.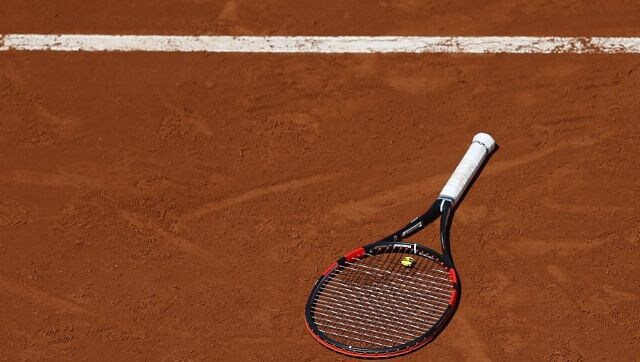 Sports
Both Prasad and Khosla train under the same coach, Aditya Sachdeva.
Photos
Check out photos from Australia's five-wicket win over South Africa in their Super 12 match at the T20 World Cup 2021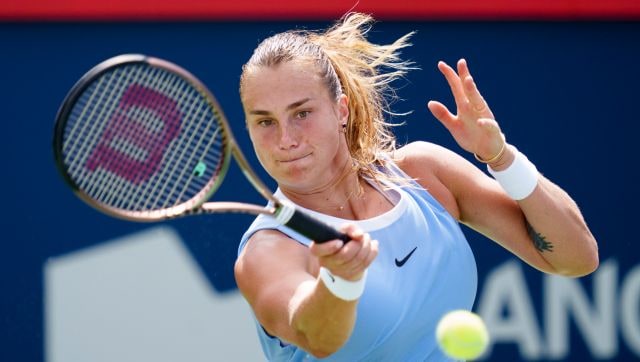 Sports
Sabalenka was playing in her first tournament since reaching the semi-finals of the US Open last month. She then missed the tournament in Indian Wells, California, after a positive test for the coronavirus.