Serie A: Juventus back on top after beating nine-man Chievo; Atalanta register comfortable win over Sassuolo
Sami Khedira and Gonzalo Higuain scored as champions Juventus went top in Serie A with a 2-0 win at nine-man Chievo on Saturday.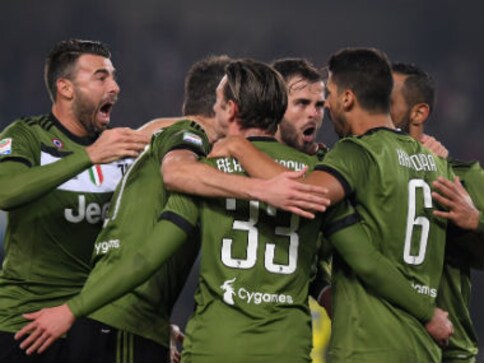 Milan: Sami Khedira and Gonzalo Higuain scored as champions Juventus went top in Serie A with a 2-0 win at nine-man Chievo on Saturday.
The side from Verona played the last half hour two men down after Samuel Bastien and Fabrizio Cacciatore were both needlessly sent off at the Bentegodi Stadium.
The two-man advantage spurred on Juventus who move two points clear of Napoli at the top of the league after 22 games but Maurizio Sarri's side can reclaim the lead when they host Bologna on Sunday.
"It's an important win because we overtook Napoli and we did not concede a goal, but we could have done better, especially in the first half," said Juventus coach Massimiliano Allegri.
"In the second half when Chievo were down to nine it became all the easier even though we kept making the same mistakes.
"We have to improve in the quality of our game."
Juventus had difficulty getting past Chievo, who despite their 13th position held on in the first half before Bastien was sent off on 36 minutes after two yellow cards in the space of just two minutes, both for fouling Kwadwo Asamoah.
Cacciatore followed on the hour mark for dissent, after infuriating the referee with a handcuffs gesture.
Five minutes later Khedira picked up a Federico Bernardeschi cross to fire in the opener with Higuain breaking his goal drought, meeting a Douglas Costa cross to head in his tenth goal of the campaign with two minutes to go.
Chievo coach Rolando Maran was furious with Cacciatore's sending off.
"The gesture he made was wrong, but there was no need to send him off," said Maran.
"A player can lose his head in a tense moment, but when down to nine men, you are left with frustration and anger."
Juventus captain Gianluigi Buffon sat on the bench on his return after two months out with a calf injury on the eve of his 40th birthday.
"What will I give to Buffon for 40 years?" said Allegri. "That the next 40 are better than the previous ones.
"Gigi is an extraordinary champion. We're happy that he's back and on Tuesday (Italian Cup) he will start."
Earlier Atalanta, who Juventus meet in next week's Italian Cup semi-finals, maintained their push for Europe with a comfortable 3-0 win at Sassuolo, to move ahead of AC Milan who host Lazio on Sunday.
"Atalanta are in a great period of form and we need to put in a strong performance," added Allegri.
Football
Emiliano Sala, 28, and pilot David Ibbotson, 59, died when the single-engined Piper Malibu plane they were travelling in came down en route from Nantes, northwest France, to Cardiff in 2019.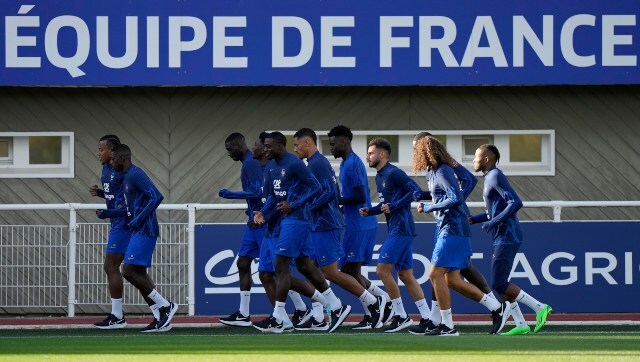 Football
The upcoming Nations League matches offer the last chance for European sides to finetune their squads for the 2022 FIFA World Cup.
Football
Inter Milan have lost four times in nine games across Serie A and Europe with question marks over manager Simone Inzaghi's future