Serie A: Inter Milan beginning to play as a cohesive unit after summer recruitment, says manager Luciano Spalletti
Inter Milan manager Luciano Spalleti has stated that he feels like his team has just begun to work together as a cohesive unit, and that they are improving on a day-to-day basis.
Milan: Coach Luciano Spalletti believes Inter Milan are finally beginning to gel as a team after a 2-1 win over Fiorentina on Tuesday night gave them their first back-to-back wins this season in Serie A, lifting them up towards the top of the table.
Captain Mauro Icardi got his first Serie A goal of the campaign when he converted a controversial penalty just before the break after a Vitor Hugo handball to set the three-time European Cup winners on their way at San Siro. Milan Skriniar deflected a Federico Chiesa shot into his own net to level the scores before Danilo D'Ambrosio sealed the three points for Inter.
"The team has improved in many aspects, especially in terms of mentality, conviction and character," said Spalletti, whose side won 1-0 at Sampdoria at the weekend, following a rousing Champions League victory against Tottenham Hotspur.
"Everything has improved a bit, also thanks to the physical condition," Spalleti added. Inter are fifth in the table with 10 points after six games, although they remain five points behind leaders Juventus, who host Bologna on Wednesday before this weekend's top-of-the-table clash with Napoli.
Inter, fourth last season, made a host of summer signings including Radja Nainggolan, Matteo Politano, Sime Vrsaljko and Keita Balde, as they chase their first Serie A title since 2010, when they won the treble under Jose Mourinho.
"The team is ready, now let's go all the way. These are the men that I wanted and I go forward with a sense of calm," said Spalletti, adding, "we deservedly won and I'd say that my boys were more than good. We know what our path must be this year. We want to play a big role this season."
Next up for Inter Milan is Saturday's league game against Cagliari, before a Champions League trip to PSV Eindhoven, after Icardi sparked a 2-1 win over Spurs on the club's return to Europe's elite club competition for the first time since 2011-12.
"Social media and those in the press talk too much. I didn't score for four Serie A games and they start stirring up trouble, but I have 120 Serie A goals behind me, so I'm not worried," said Argentine Icardi.
Football
Veteran striker Javier Hernandez of the Los Angeles Galaxy was left out having played in the last three World Cups.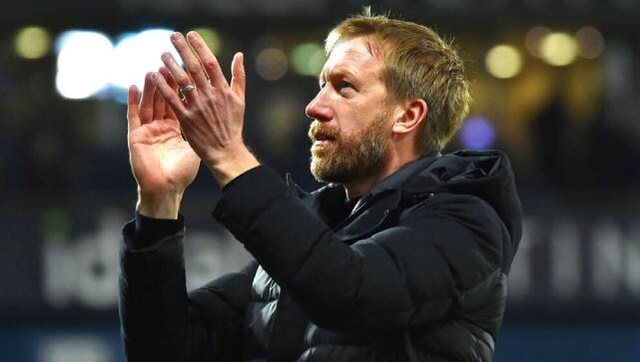 Football
Chelsea's defeat to Newcastle was their third straight loss in the Premier League — and a fourth in five games in all competitions.
Football
CBF president Ednaldo Rodrigues confirmed that he has never spoken with any football director about the coaching job after the World Cup.