Sebastian Vettel's contract extension frees up Ferrari to focus energy on Drivers' Championship
Ferrari have their sights firm on winning their first Drivers' Championship with Vettel and winning the title would mean more to their fans than the timing of the driver announcements.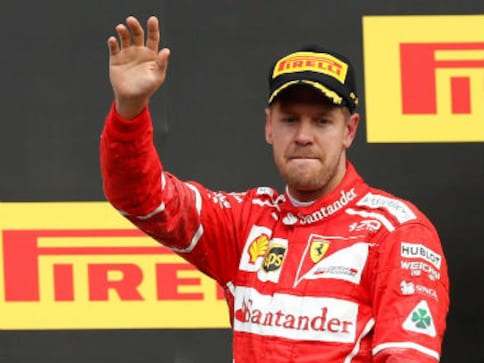 At the Belgian Grand Prix, on the heels of announcing Kimi Raikkonen's one-year extension, Ferrari were swift to confirm Sebastian Vettel's three-year extension too. At first, when Raikkonen's announcement was made in Spa, one assumed that they wanted to reserve Monza for a big and typical Ferrari-type announcement (of Vettel's extension) in front of their beloved Scuderia, thereby making the most of the emotional and PR opportunity their home race would provide.
But this season, it seems a new Ferrari has turned up on the grid. A team that believes in letting its performance, rather than press releases, do the talking. In fact, the team had a media lock down post the pre-season tests, all the way till the opening round in Australia. We remember how it was the exact opposite last season. After a while, Ferrari's press releases became fodder for the media week after week. Luckily for Ferrari and for us, this year the team has built a car and a power unit that is able to consistently challenge Mercedes and entertain the fans along the way.
Ferrari's driver announcements have come a race earlier than expected and have surprised many. But it shows that Ferrari have their sights firm on winning their first Drivers' Championship with Vettel and winning the title would mean more to their fans than the timing of the driver announcements. The entire team can now ignore the unwanted media speculation and focus on beating Mercedes and Lewis Hamilton.
If Raikkonen's extension offers Ferrari continuity next season, Vettel's extension will give them the much-needed direction and aggression needed to fight for the championship across a nine-month long season. There were initial rumours in the paddock that Ferrari were pressing for a longer contract while Vettel was interested only in a one-year extension thereby leaving his options open to switch to Mercedes in 2019, should Ferrari fail to deliver a fast car.
However, a three-year extension would put such rumours to some much-needed rest, but it wouldn't be surprising if it was full of possible exit cases and clauses too.
Ferrari's interest in retaining Vettel was long known in public before Vettel's interest in re-signing with Ferrari. In fact, the Italian team made no bones about this interest of theirs and rightfully so.
Along with Lewis Hamilton and Fernando Alonso, Vettel is arguably one of the best talents on the current grid and is the only driver with four world titles to his name. His speed, preparatory skills and attitude have been appreciated ever since he made his debut as a BMW-Sauber junior driver in 2006. It makes absolute sense for the team working to have the fastest car on the grid, to have the fastest driver racing their car. And then of course, Hamilton is locked in contract with Mercedes while re-hiring Alonso would be like going backwards (Although Ferrari did exactly that with Kimi Raikkonen!).
As for Vettel, he has worked hard to help Ferrari reach where they are today – fighting Mercedes for the championship. Along the way, they have endured pain, hardship (a lot of radio anger too) and a lack of results. So it would only make sense for Ferrari to extend Vettel's relationship with them now that they have a car that is delivering results. It would be unwise for Vettel to leave Ferrari at a point when the expected results have started to come. Apart from that, Ferrari's belief in Vettel's talent and appointing him as their 'number one' driver is the sort of setting that Vettel needs to deliver his results, though he had a similar setting at Red Bull Racing too.
Ferrari's contract with Vettel runs till 2020, when he will be 33 years of age. If all goes according to plan and if the Vettel-Ferrari combination end up dominating, he could end up adding four more titles to his name (yes, that's dreamy stuff!). But it won't be as simple. Ferrari's one-year extension with Raikkonen indicates that they are willing to press the option of hiring a Max Verstappen or Daniel Ricciardo, if they become available by the end of 2018. There could also be Ferrari junior, Charles LeClerc, waiting in the wings.
Vettel's confirmation would mean that this year's season wouldn't be as exciting as the fans expect it to be. Mercedes's confirmation for Valtteri Bottas should be expected soon and one feels this too would be a one-year extension a la that of Raikkonen. For 2018, with the top teams retaining their drivers, all eyes would be on Alonso and his decision to either stick with Mclaren for one more year, or jump ship to Renault or Williams. In fact, when one looks back at Alonso's choices in terms of teams, you realise that risking too much in this engine formula era isn't too prudent.
The Michael Schumacher-Sebastian Vettel relationship has been well-documented and Vettel is very keen to replicate Schumacher's success with Ferrari and that seems his single-minded pursuit at the moment. But come 2021, could he then attempt a switch to Mercedes and try and win with the Silver Arrows for Schumacher? Thankfully such speculative thoughts can be laid to rest for the next three years for Vettel, Ferrari and Mercedes.
Funnily enough, on the Mercedes front, while Niki Lauda agreed to contract discussions with Vettel for 2018, Toto Wolff denied them altogether. The best reaction from the Mercedes camp that was announced just before Vettel's extension was that by Hamilton. The Briton claimed that Vettel wouldn't want to be his teammate because of the different philosophies employed by Mercedes and Ferrari in terms of driver statuses. But one does wonder how Vettel would fare in a team where he has an equal driver, like Hamilton had in Nico Rosberg?
Sports
Max Verstappen was a picture of pain on Sunday when a tyre blowout robbed him of a probable win in the Azerbaijan Grand Prix.
Sports
Extreme E was set up by the man behind Formula E, Alejandro Agag, to draw attention to some of the world's most pressing environmental issues.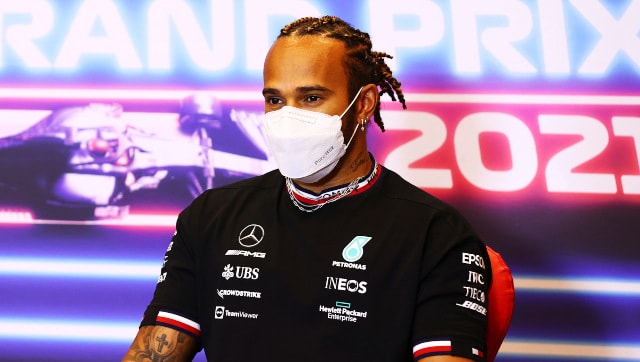 Sports
Speaking ahead of the Azerbaijan Grand Prix, seven-time F1 world champion Hamilton was critical of the French Open organisers.