Sarita Devi's defeat in Asian qualifiers leaves her with an uphill fight for Rio Olympics, but don't count her out
The next four to six weeks could well be the most crucial of her career. How she trains, her state of mind, her readiness when she climbs into the ring in Astana
On Tuesday night in the Asian/Oceania Olympic Qualifiers in Qian'an in China, Laisharam Sarita Devi lost a split-decision to Vietnam's Luu Duyen in their lightweight (60 kg) quarterfinal bout.
The tournament marked Sarita's return to proper international competition after her one-year ban by AIBA for refusing to accept her bronze medal at the 2014 Asian Games and represented probably her best shot at qualifying for Rio de Janeiro. Sarita won the 2012 Asian Boxing Championships at lightweight and so reaching the finals to earn one of the two qualifying spots up for grabs was not unrealistic.
It's likely the lack of fighting caused by her ban and the absence of a functioning Indian Boxing federation cost her in the ring. Its one thing to train relentlessly, as Sarita did while suspended, but as any top athlete will tell you, there's no substitute for being on the court, on the field or in the ring. The edge an athlete needs to succeed can only be forged in the heat of competition.
(The long read: Knocked down but not out, Sarita Devi prepares to win the toughest fight of her life)
It is the latest setback for Sarita in what has been a tough few years for the boxer from Manipur. But the door to Rio hasn't been shut completely yet. Four spots are on offer at the Women's World Championships, to be held in May in Astana, the captain of Kazakhstan. Sarita has been World Champion before – in 2006 in New Delhi – but that was when she fought in the 52 kilos category.
She had to move up to 60 kilos when the Olympics opened its arms to women boxers in 2009 but offered them only three weight categories – Flyweight (51 kg), Lightweight (60 kg) and Middleweight (75 kg).
As a Catch News story details, Sarita had a choice between challenging Mary Kom, who fought at 46 kilos or move up to 60 kilos. She chose to challenge Mary and, according to the story, beat her in the trials. But the results were not announced immediately and Mary would go on to demand a rematch, allegingthe Sarita had influenced the decision in her favour.
Mary would win the rematch, forcing Sarita to move up in weight if she wanted to qualify for the Games in 2012. Not only did Sarita fail to make it to London, but the ugly incident broke their friendship too.
The Catch News story also reveals that Sarita took two psychological tests ten years apart – in 2001 and 2011 – and both times the results showed that she was too nice to be a boxer. "She was too soft, too nice, too empathetic. She lacked the killer instinct and inherent aggression required to punch back twice for every time she was punched. She just wasn't an Alpha."
Despite this seemingly fragile mental make-up (for a fighter), Sarita has won four Asian Championships and a World Championship, which is to say, psychological tests can be overrated. She may be nice but she's tough and she doesn't quit. It is a quality that has allowed her to get up every time life has knocked her down.
Sarita was ranked 20th in the Lightweight category by AIBA as of February this year but that is mostly a function of her not having boxed for a year and a half in meaningful competition and not indicative of her ability. She also doesn't need to win to go to Brazil; she just has to reach the semi-finals. Still, there's no doubt she'll have to be on top of her game to get there.
The lightweight division has been ruled by Ireland's Katie Taylor, who has won the last five World Championships going back to 2006 and won Olympic Gold in London. She is still only 29 years old and remains the favourite. China's Yin Junhua, France's Estelle Mossely and Azebaijan's Yana Alekseeva are other top contenders. And Oh Yeonji from Korea, ranked seventh in the world, is the reigning Asian Champion.
The next four to six weeks could well be the most crucial of her career. How she trains, her state of mind, her readiness when she climbs into the ring in Astana, they will determine whether or not she stands a chance of achieving the dream that kept her motivated during the dark times of her exile –- winning an Olympic medal.
It won't be easy but it isn't impossible. Don't count her out yet.
Entertainment
Lupin exploded out of the gate, becoming a global phenomenon instantly and eventually Netflix's most-streamed non-English-language original.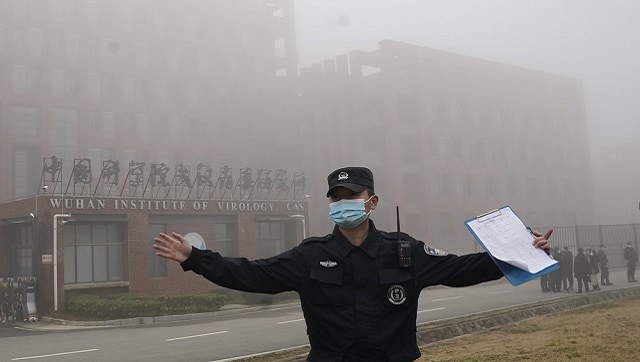 Blogs
The probe must look at how every single check and balance across every single global health institution got homogenised and drew from the same merry-go-round of medical-bureaucrats.
Sports
Marin felt discomfort in her knee during training on Saturday and tests revealed that it's an ACL injury.